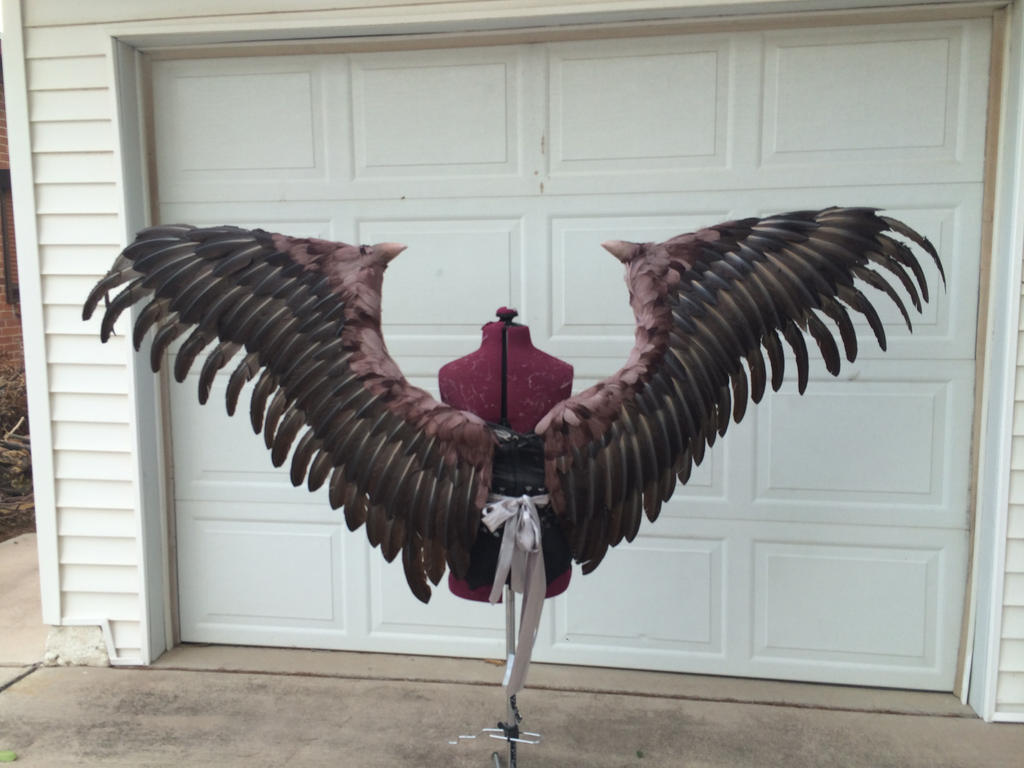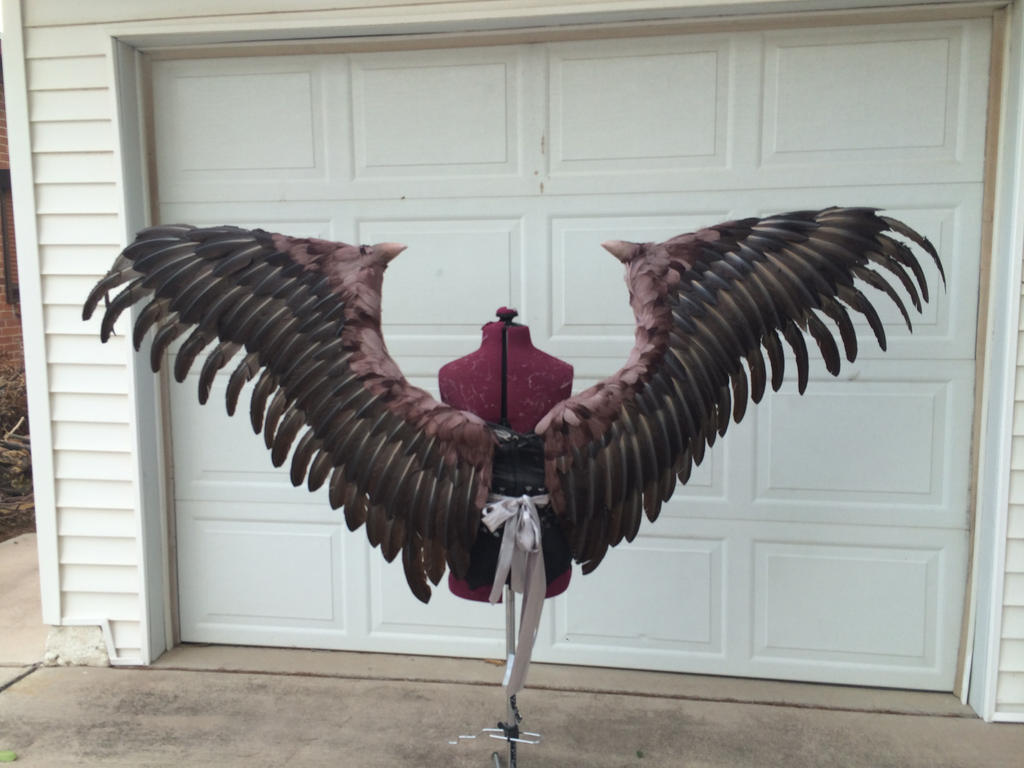 Watch
The back shows the custom paint better

I am currently taking commissions here:
www.etsy.com/listing/197950976…
?

what are your harnesses normally made of
Reply

I usually use corsets. The wings themselves have a u bend and some stabalizing bars to the side that allow them to slip into a corset. The corset has to have little sleeves put in to house the stabalizing bars so that the wings dont tip, but otherwise thats more than enough to hold them on

Otherwise I nix the bars and just do the U bend with straps.
Reply

folding wings too?
looks great!
Reply

Reply

Holy crap! That looks amazing! What did you use to place the feathers?
Reply

Hot glue and patience

Reply

Oh wow. Lol I made some small angel wings, and I sewed the feathers to some tull. Maybe the hot glue would be faster?
Reply