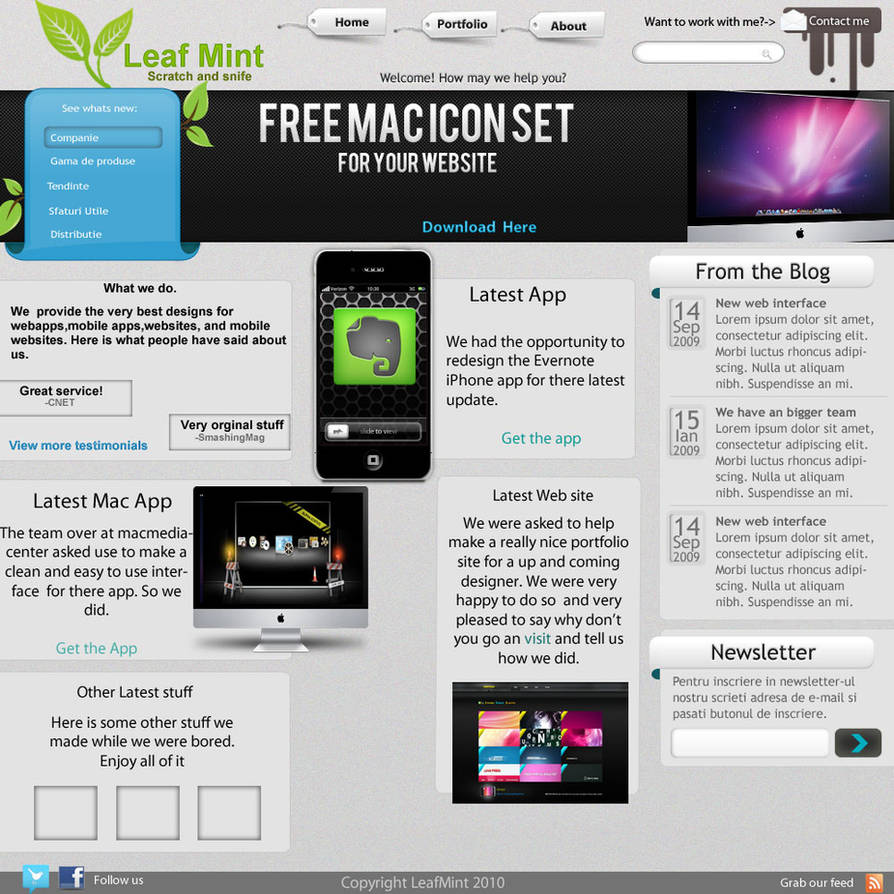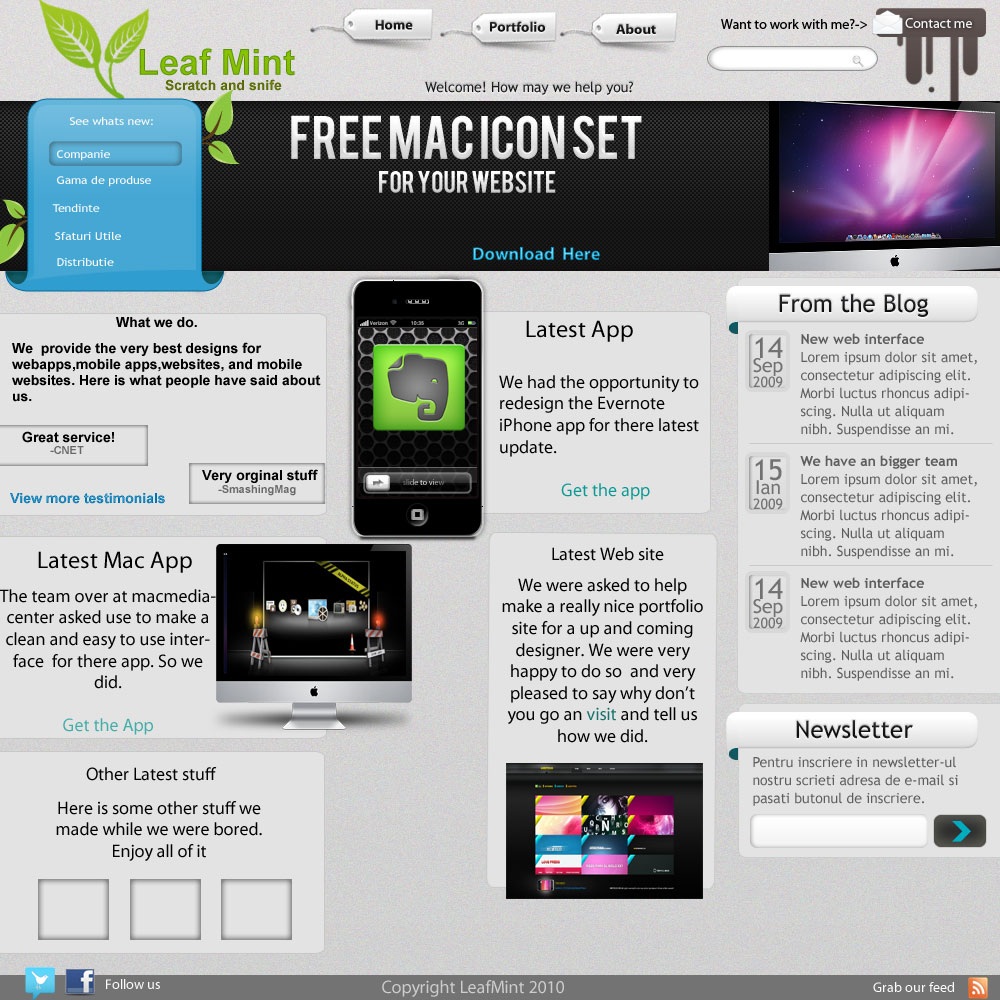 A simple one page concept design for web developer(s).
features a simple slider for featured items,blocks for latest info and a whole right side dedicated to news from the blog.
Also has a nice very interesting menu with a nice contact me button in the header. Footer host the simple info and social,rss buttons.

In PSD format with everything grouped up for easier navigation.
Please remember that this i a design not a real coded site(those come later)
This is a concept of what a site could look like and if you do choose to use this for your site please post a link from there to here for credit. enjoy.