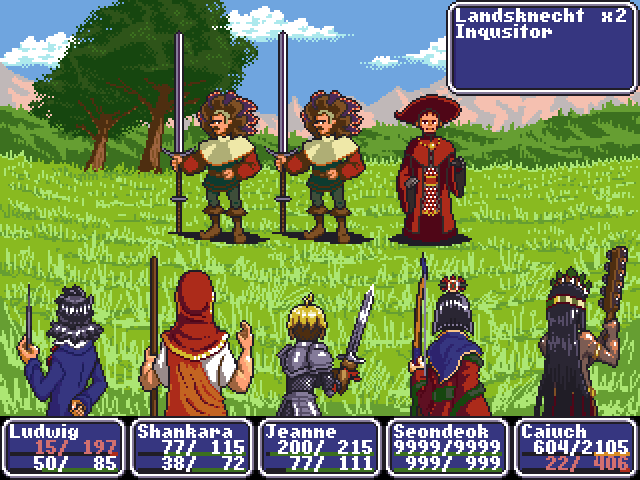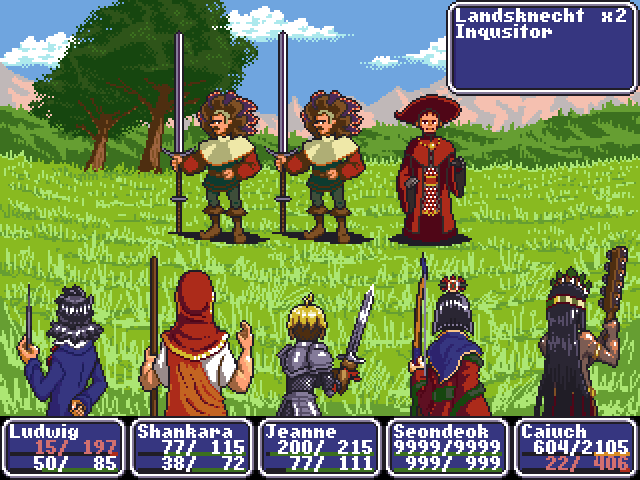 More concept sprites for Singularity. This one uses a Genesis/Mega-Drive style 64-color palette for everything. Picking just the right colors is part of the fun, I suppose.

And yes, the five characters are all historical figures.
Program used: Photoshop
Time take: ~6-8 hours

Why is it Seondeok has maxed out stats when the others have first level stats? Except for Caiuk, but even so, he isn't the beast Seondeok seems to be.
Cool concept otherwise, but Seondeok is cheating.

Reply

Mainly just to test and see how the text fits in the boxes. It's a little snug for my liking, and I'm not sure how well the health/vitality bars read sitting behind the numbers like that, but that's the point of a mock screenshot I suppose.

A 320x240 resolution doesn't afford a lot of room for information. XD
Reply

True enough, and I was really just joshing, but if ever I played a game like that, I'd think, "Hey...wait a minute!"
Reply

Cool, you plan on actually making this into a game?
Reply