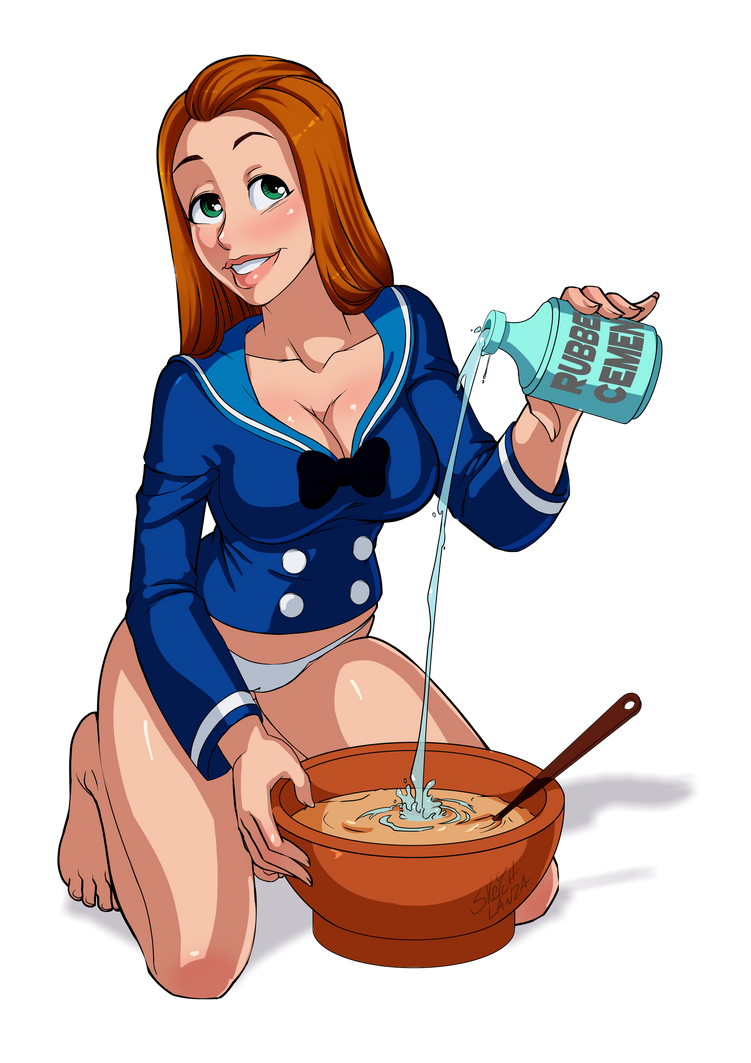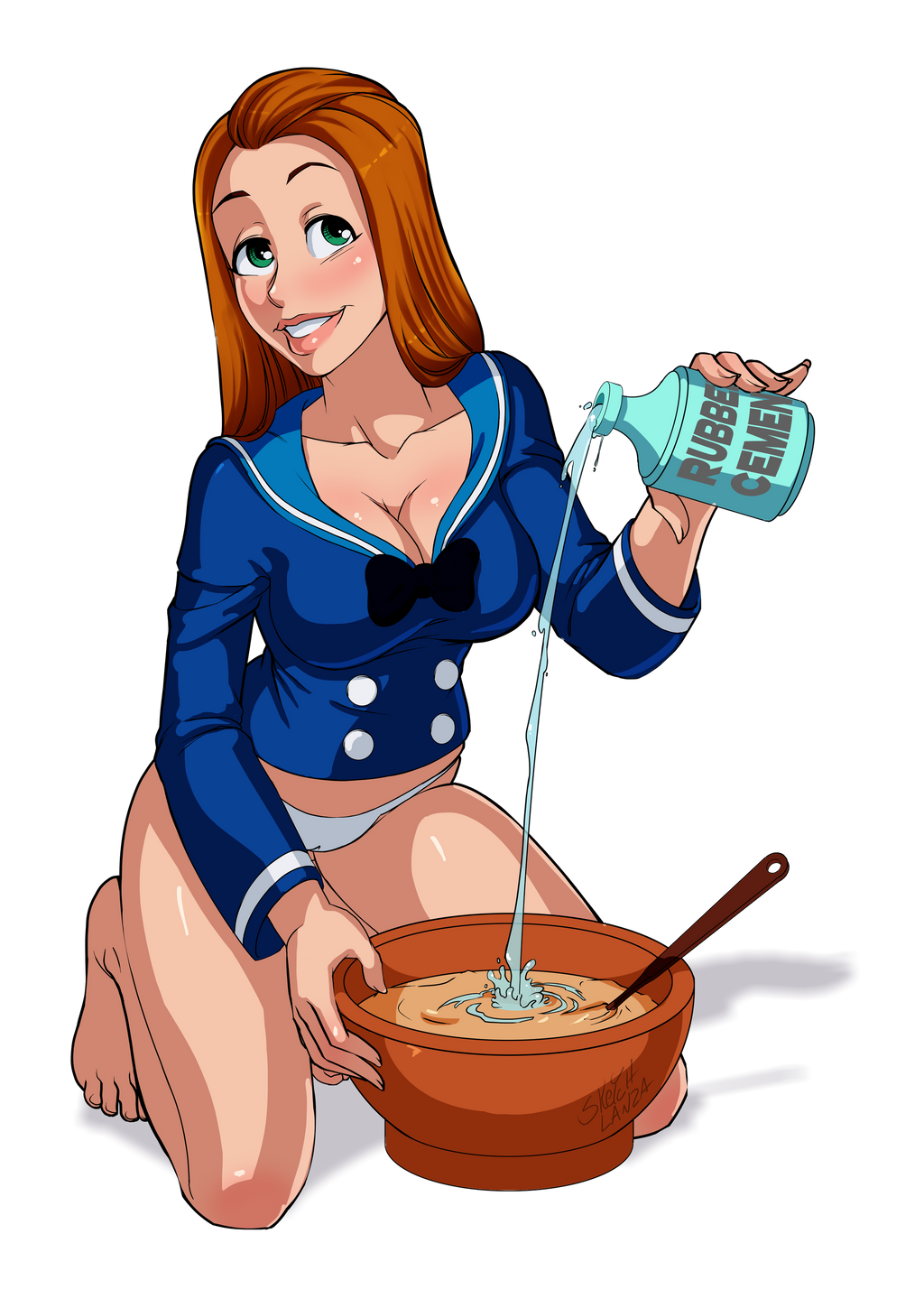 Watch
Here is the finished image of Sam from "Totally Spies" recreating the aftermath scene from Disney cartoon "Chef Donald', specifically the incident that caused her kitchen disaster! While Sam is super eager to finish her waffle batter in order to eat some delicious waffles she becomes a bit too careless and much like Donald Duck from the cartoon she carelessly grabs the can of rubber cement instead of the baking powder. Now Sam adds several globs of thick, sticky, and stretchy rubber cement into her waffle batter, unwittingly creating a new substance called "rubbery batter" which will thwart her every attempt to place the batter into the waffle iron but to actually fight back with her...and win every time!!!
Chef Donald Comparison...youtu.be/UWOkW0ox2BY?t=1m58s

Chef Donald Comparison...
vignette3.wikia.nocookie.net/d…
Custom image created by the amazing talented...
thunkstudio.deviantart.com/