People And Portraits Week
The Challenge:
Many artists begin their portraits with a sketch; to most, the sketch is the building block to their masterpieces

So because of that, we open the floor to a week-long challenge, where the premise is to create a
"New"
Portrait Sketch
. The portrait can be done using either Traditional or Digital mediums, but it has to be newly created for this specific challenge. Here you will have the chance to create what could end up being
your
upcoming "masterpiece"

The Rules

You have to create a
New
Portrait Sketch, using the tag
#PortraitSketchForPE
in the deviation's description.

Post a thumbnail of your entry
in the comments under this article
. You have to submit it
before noon time PST on Friday, May 31st.

Here's how to post a thumb if you're wondering about it:
How To Link A Deviation In A Comment

Here's a useful time converter website you can use to make sure you submit your entry before the deadline:
"Time Converter"

At the end of the week, we will do a feature, showcasing all the portraits created for this challenge

Winners And Prizes
We want to make this challenge a passion-driven challenge, where all participants are winning from the moment they decide to participate and indulge us with their beautiful creations!

So everybody who participates will be a winner!!!

And they are going to be receiving some participation points. How many you ask? OMG
300
!!!



Inspiration
Please take a moment to look at some awesome portraits from around the community, that are amazingly inspiring!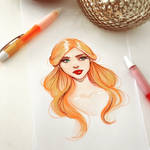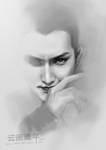 Let's Start!!!
We can't wait to see what you create, so let your creativity run wild!!!


#PortraitSketchForPE