Hello everybody!!!



This week,
Lady-Suchiko
and
TheGalleryOfEve
have the pleasure of presenting you with another
"Art History Week"
, but first things first ...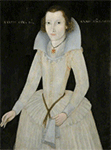 Did you know that ...?

Caravaggio, the artist who painted "David and Goliath", was known by his birthplace in Italy?

Michelangelo's full name was "Michelangelo di Lodovico Buonarroti Simoni"?

Van Gogh cut off his left ear after a disagreement with a friend?

Picasso was the founder of the abstract movement in 20th-century?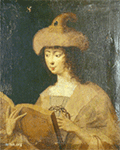 Whether you knew these little trivia snippets or not, you don't want to miss the upcoming articles we have prepared for you; here's a sneak peek: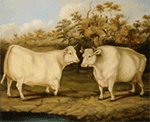 Monday, November 5th:

We're starting the week with
RiEile
, who is going to tell us all about
Bronze Age People In Clay
Tuesday, November 6th:

First,
SinistrosePhosphate
is going to immerse us into a very interesting topic,
L'Enfant Terrible: Ugly Babies of the Dark Ages

Then,
Yuukon
will talk to us about
Photography History: Film
Wednesday, November 7th:

On this day, we are all going to learn about the
History Of Floral Painting
, in the company of
Pascua-Tanya
Thursday, November 8th:

First, we will explore the beginnings of
The History Of Stippling
, with
TheGalleryOfEve

Then, the mystery of why
Smiling Doesn't Come Easily
in very old photos will be unveiled by
Mouselemur
Friday, November 9th:

First,
Shesvii
will help us discover all about
Art Week - Color And Pigment
And in closing,
Lady-Suchiko
is going to wrap up the week, indulging us with a feature!!!