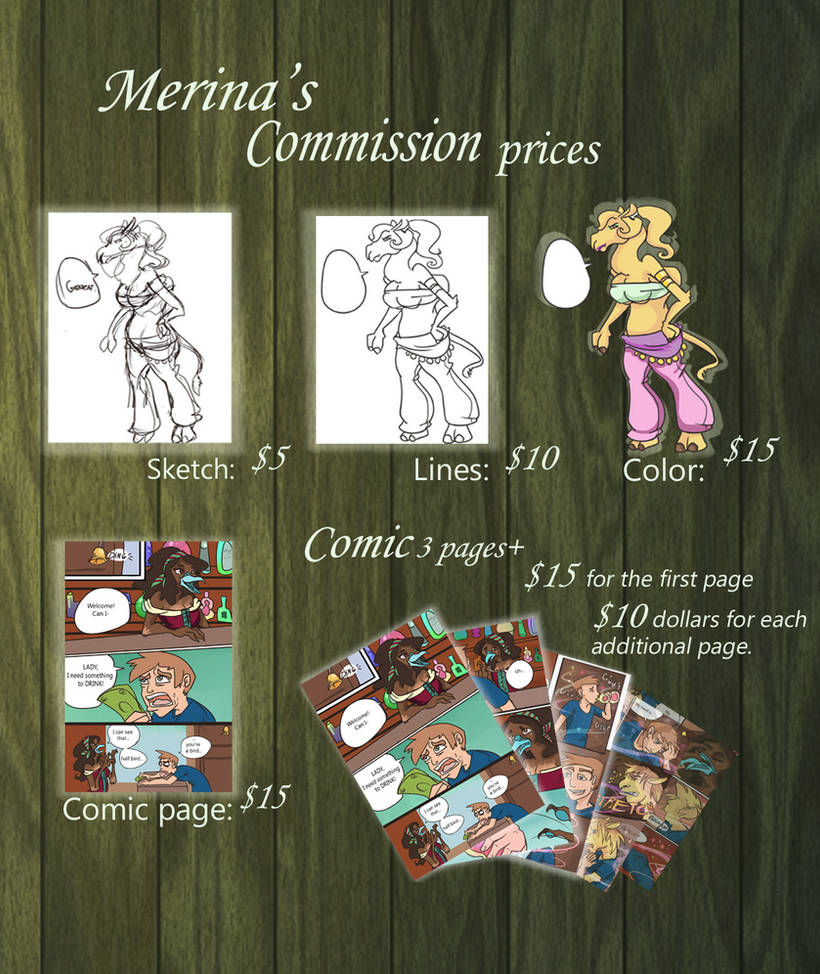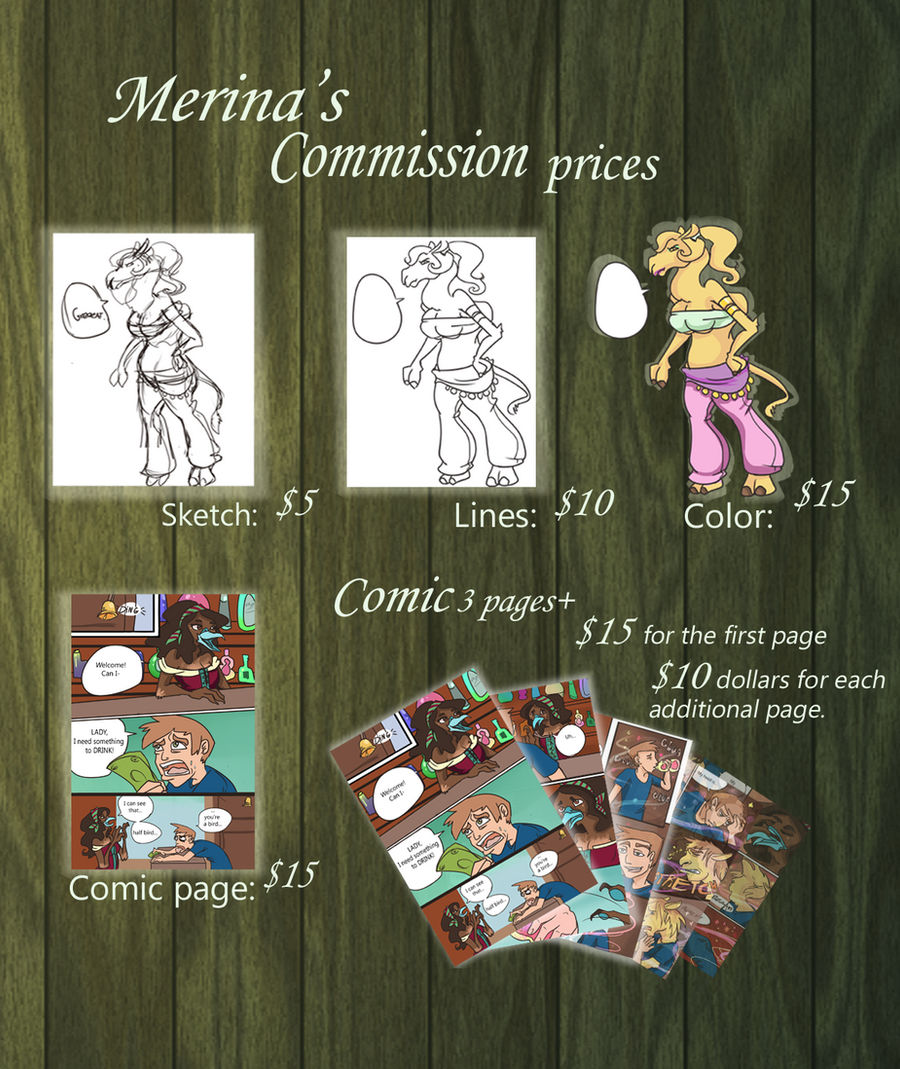 Watch
I will take points but I prefer USD. (remember 80 points to a dollar)
I have a Paypal account.
So send me a note with your idea, type of commission and references for the characters/ animals/costumes. Work begins once the payment is received.
For comics you may pay for the first page up front (15 USD) and the rest later : >
Things I enjoy drawing:
Transformations
- animals, mythical animals, characters, werewolves etc.
Transgender
- guy to girl OR Girl to guy (I enjoy both but prefer guy to girl : >)
Expansion
- hourglass, breast, belly, butt, are preferred I will draw expansions of other body parts though
Things I will draw:
Copyrighted characters
- I prefer to draw characters that are not owned by companies but I will draw them
Rapid pregnancy
- I will draw it
Inflation
- not my favorite but I will draw it.
Things I will NOT draw:
Things violating DA rules
including:
Underage nudity, explicit pornography (Mature content will be discussed on an individual basis)
Inanimate object transformations
- sorry I just don't like it

Latex slime tfs
Don't like those : >
Female muscle growth
- I like male muscle growth but not female.
The Comic commission PROCESS:
Note me with your idea and a rough idea of how many pages you would like. I will talk with you to flesh out the idea and figure out if you have requested enough pages to tell the story. Once a price is settled I will give you my paypal email. Send me at least 15 dollars as down payment and I will begin working on your comic. At any point I will happily send WIPs and previews of your pages for any changes.
Additional comic info
I do magical transformations with Mirena she uses potions but can also enchant amulets, clothing, use spells etc. I am comfortable with doing Sci-fi, horror themed tfs