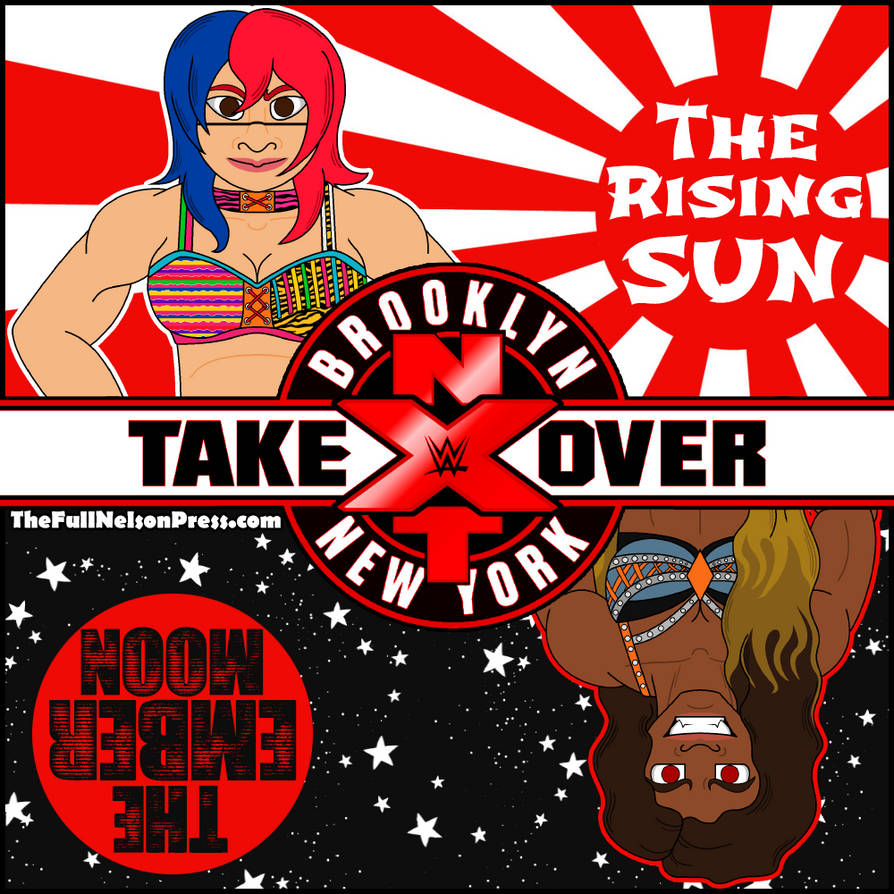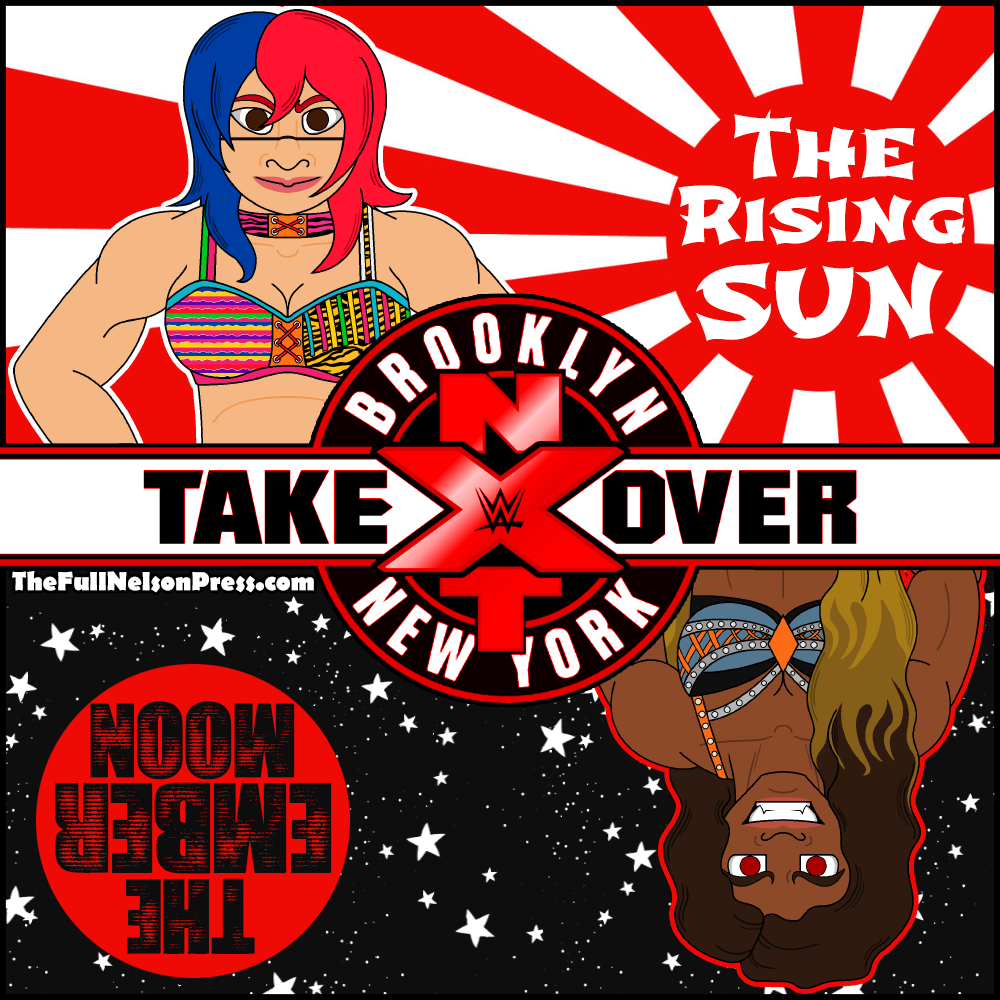 Watch
Tonight at NXT TakeOver: Brooklyn we'll witness the Rising Sun vs. the Ember Moon, the Authors of Pain vs. SANiTY, and the "Glorious" One vs. the "Chosen" One! Who's walking out with the gold?
Find more WWE Fan Art at:
TheFullNelsonPress.com
SummerSlam/NXT Brooklyn Predictions:
youtu.be/WawFui3NLWw
Subscribe to our YouTube Channel:
goo.gl/WXbaj2

That asuka and ember match was amazing
Reply

Oh dayum that's sweeeeet! I really really like it!

I'm conflicted on who I want to win as Ember doesn't seem credible enough to beat Asuka but there isn't really anyone else (or anyone who is ready yet) to beat her. On the other hand I like Amber so it'd be cool if she won and then have Asuka debut on RAW on Monday.
Something like that.

Reply