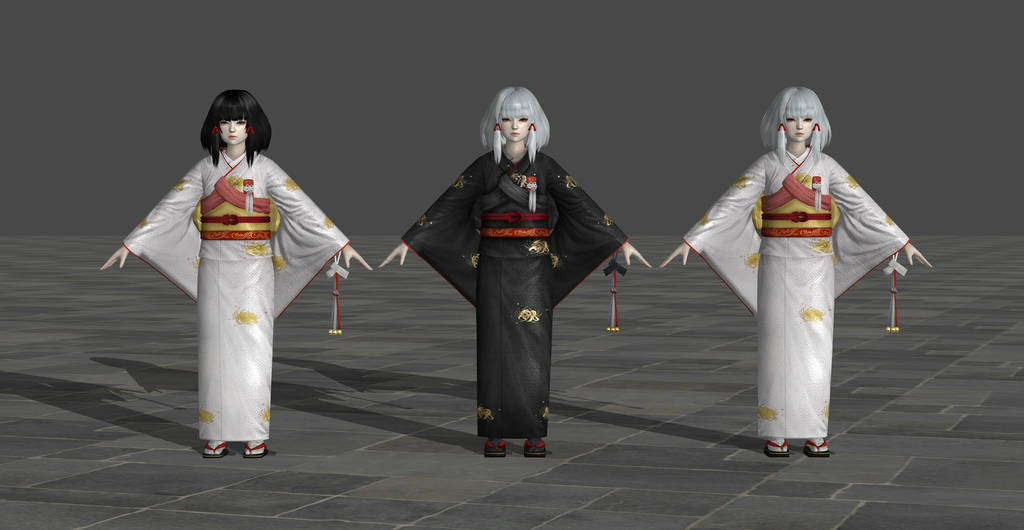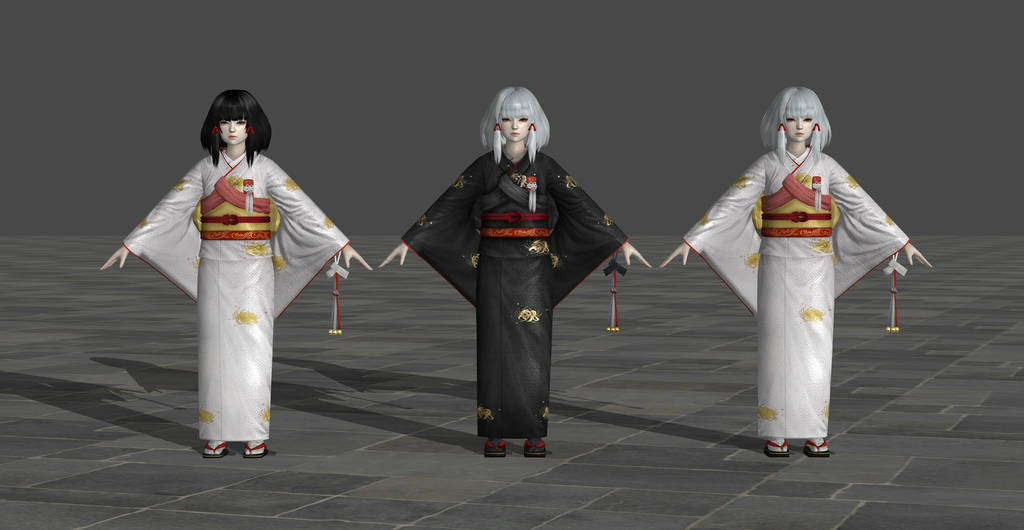 Extracted and converted by me.
- Link:
www.mediafire.com/file/295wnen…
+ Always backface culing and force culing.
+ Hope you like this!

She is so cute
But she a ghost
Um... Her arm clothes are rigged custom. Please forget the bad rig
FIXED THE PROBLEM WHILE MOVING HER ARMS CLOTH

Yay, Shiragiku is one of my fvourite character in the game, Her story is just stoo sad. Thank you very much ! It was hidden in the code that she had black hair ? I don,t remember seeing her like this in the game.
Reply

.-. she has black hair in memory.
also she her black hair as spirit
Reply

Reply


My fault
I havent noticed that when I move her arms while testing.
I will fix it right at tomorrow when I have freetime.
You can also fix the problem by merge her arms cloth to her cloth, or join them into one part using blender and remove double vertices on both her arms cloth and her kimono.
Or using "remove seams" option in XPS for her arms cloth and her kimono
Reply

Thanks my hero

!
I like Shiragiku, but I prefer Ouse Kurosawa~




Reply