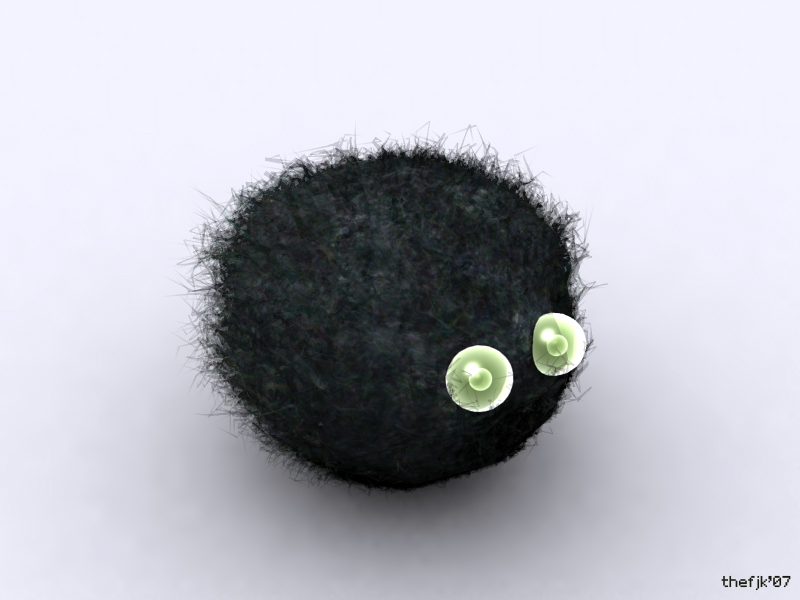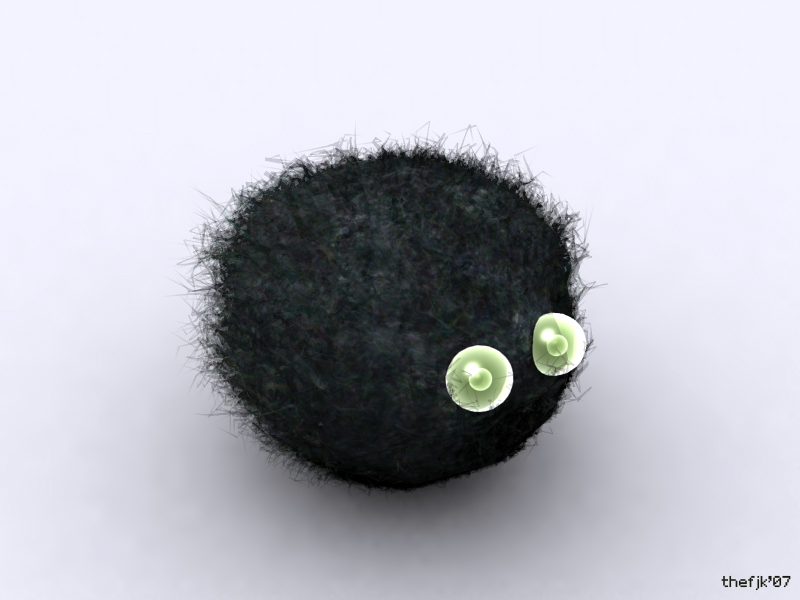 Watch
Played with Hair and Fur modifiers in 3DSmax. It was fun making this man, had to digitally comb its hair and stuff! The eyes were made by accident (sort of) just placed smaller ones inside the main ones and tadda!

BTW my friend Nixon calls this an afro with eyes lol!

If I was to get a pet, this 'd be the one!

Wow.. Cool !! I wish I could do like you did

Reply

lol, you can just play around with the software its not that hard! + I read tutorials and stuff too!
Reply
Reply

Reply

And low and behold it was a cute hairball! XD This is so ridiculously adorable it hurts

Reply

Aww, this reminds me of the soot/coal in Spirited Away!

Soo cute!
Reply