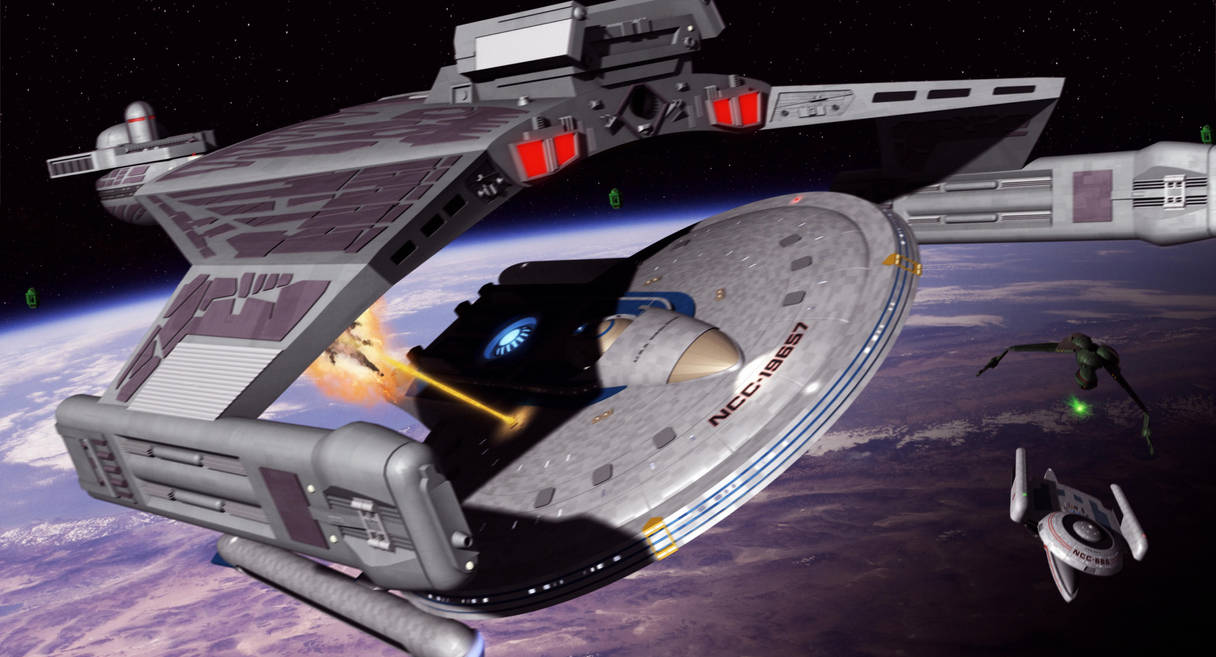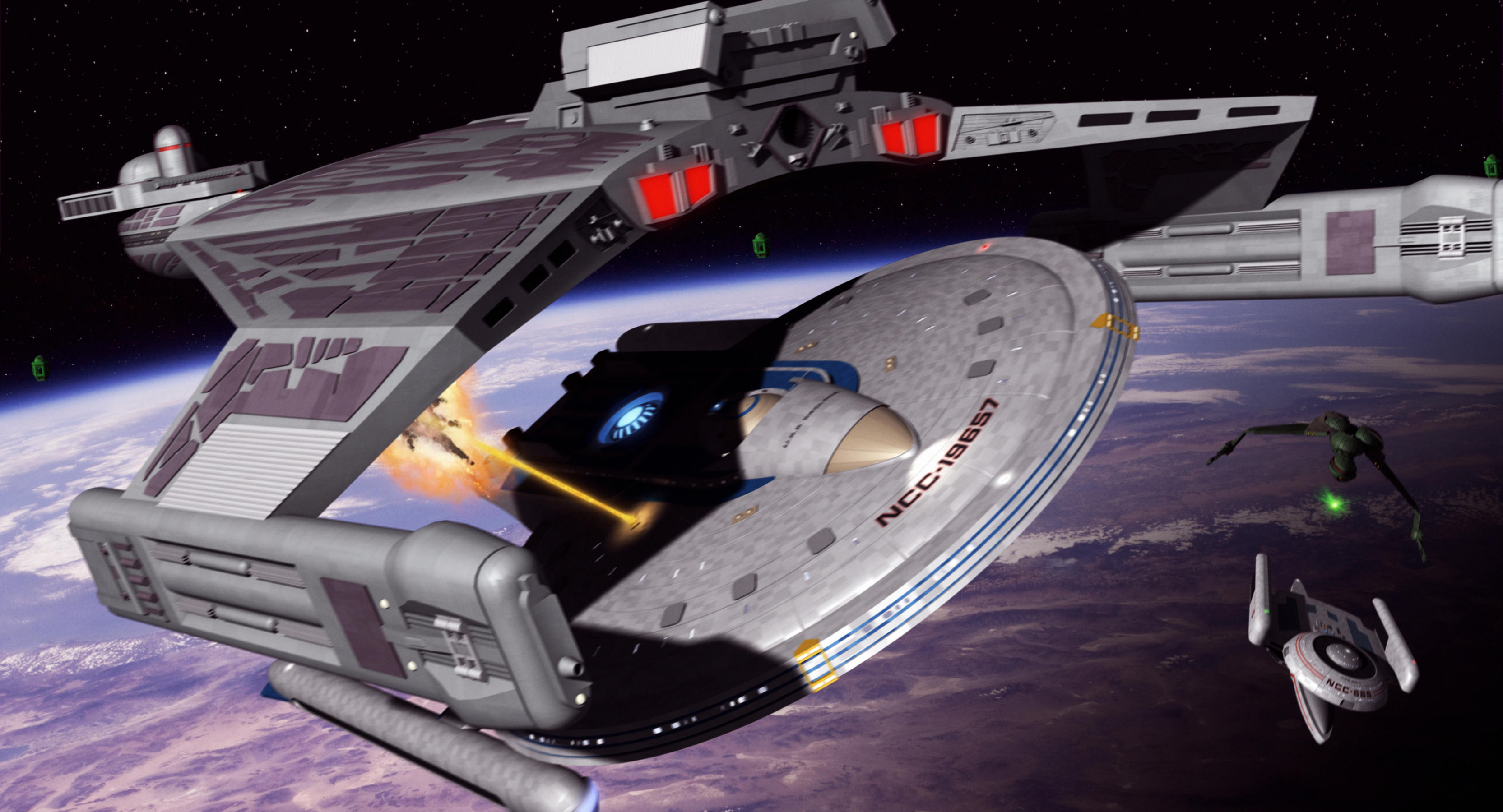 Watch
The planet Jolia - the home of a Warp-capable civilization. After five years of discovering FTL travel, the Jolians have established foothold in their solar system. They were wondering for five years, are there others like them out there?
Theis question was answered when Klingon battlecruisers overran their frail defences. What's a Warp 1 boat against a ship-of-the-line? What's a small network of orbital defence platforms against the dreaded Klingon firepower?
The Jolians found help in an unlikely ally: a Federation frigate, commanded by a Human woman. Suliko Metlesits knew that she and her Sieglinde alone cannot defend Jolia. So she asked for help, and got only a nearby Obert-class starship.
- Federation commander, this is the military governor of the Klingon Occupation Forces. - the scarred face of the old Klingon snarled on the viewscreen- I demand that your ships withdraw from this system. I am hereby ordering the planet's population to de-orbit the planetary weapons platforms.
- Klingon commander, this is your enemy speaking. - Suliko said - You want them? Come and get them!
Models by me
Torpedo effect by Pologic9
Phaser effect by

Background by NASA