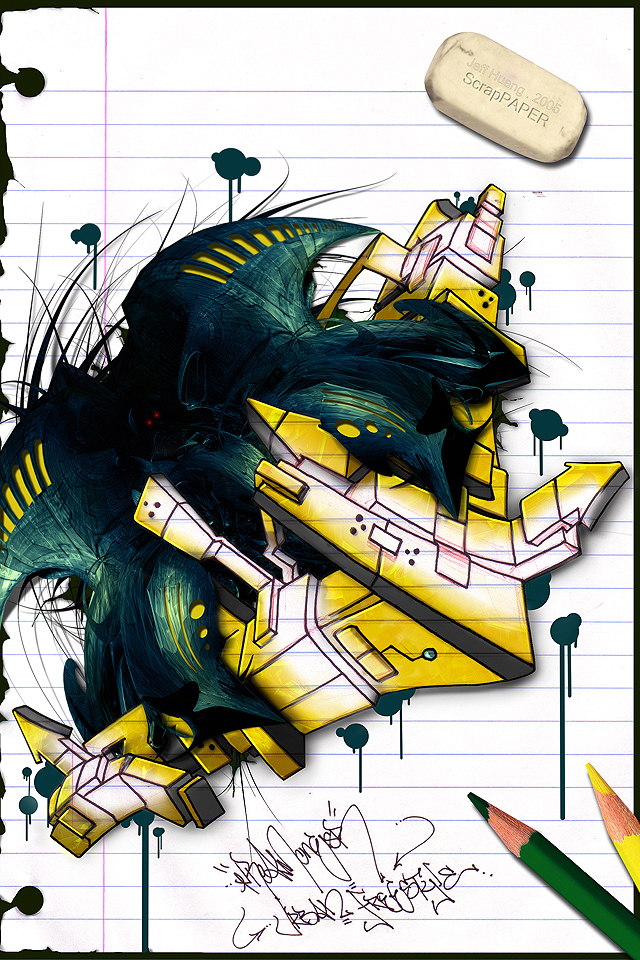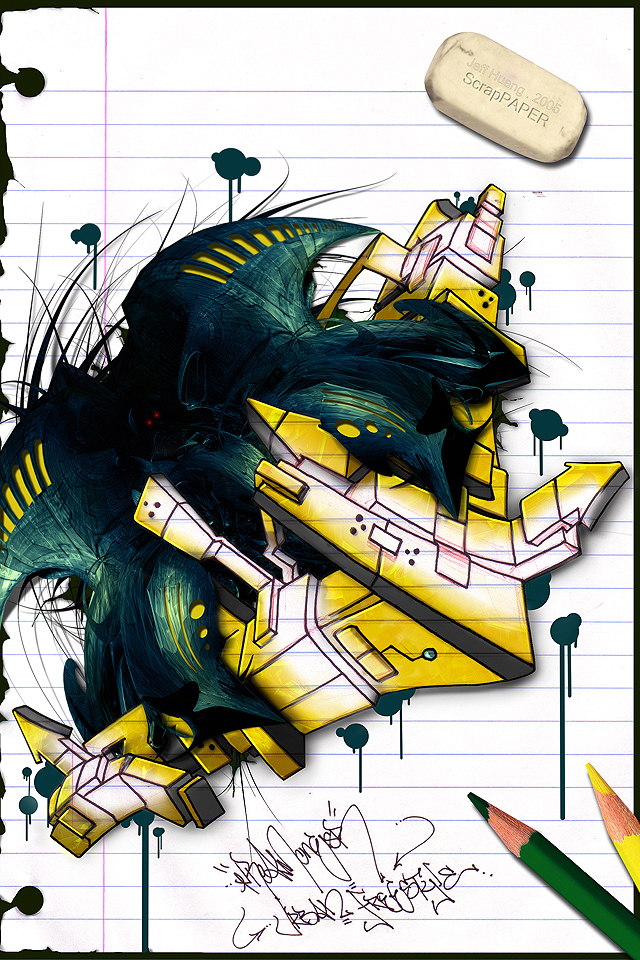 Watch
ScrapPAPER
-------------------------------
Wouldn't it be wicked if everything that you drew came alive?
Hmm I thought of this idea while I was sketching in class. Haha

This is officially the longest time i've ever put into a piece of artwork...ever.
I can tell you right now that
I've spent over 50 hrs on this crap
, I'm
not sure if it seems that way. But erm, let's see.
Keep this in mind while you are looking at it.
--------------------------------------------------------------
-The scrap paper(looseleaf) was not stock/nor scanned. I drew it in photoshop.
-I took the time to draw shadow for every single strand of hair/tentacle -_-
-If you look closely, you can see reflections on the graffiti.
-Again, the graffiti says REALM
Ok enough mourning. I love how it came out though, I think it's something fresh.
C & C always appreciated.
Original @ 2000x3000
Stock pencils/eraser from SXC
Edit: There has been a couple of ppl saying how crazy it is that I did this on paper...
lol I guess that's a compliment if it really seems that way. But let me just say that
the only thing I did on actual paper was the graffiti, nothing else. The looseleaf was
drawn on photoshop. ;x
Daily Deviation
Given 2005-12-05