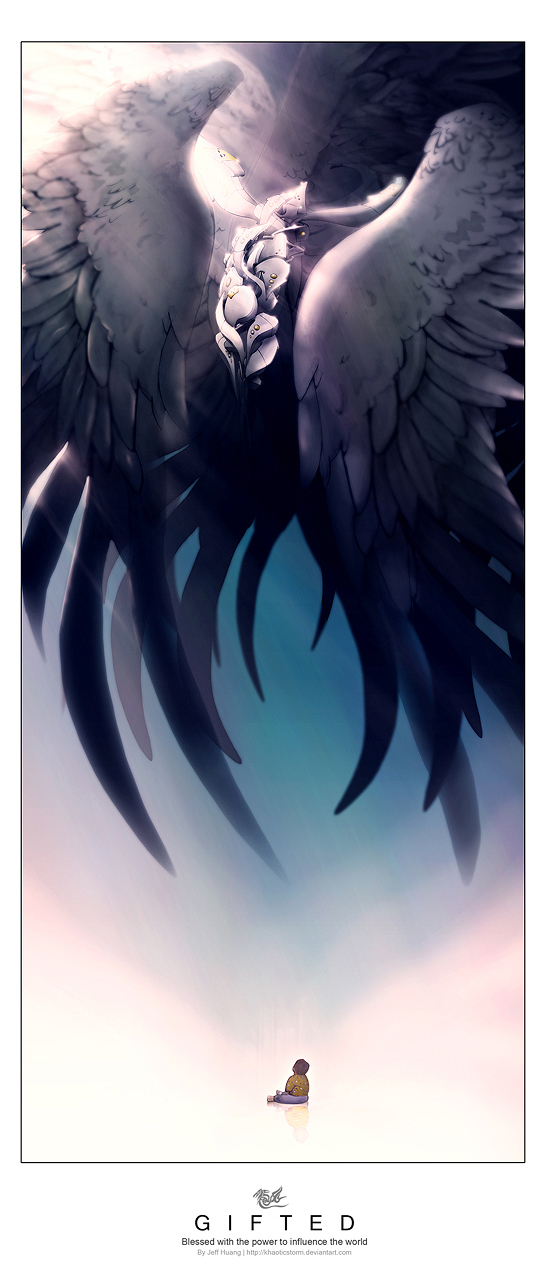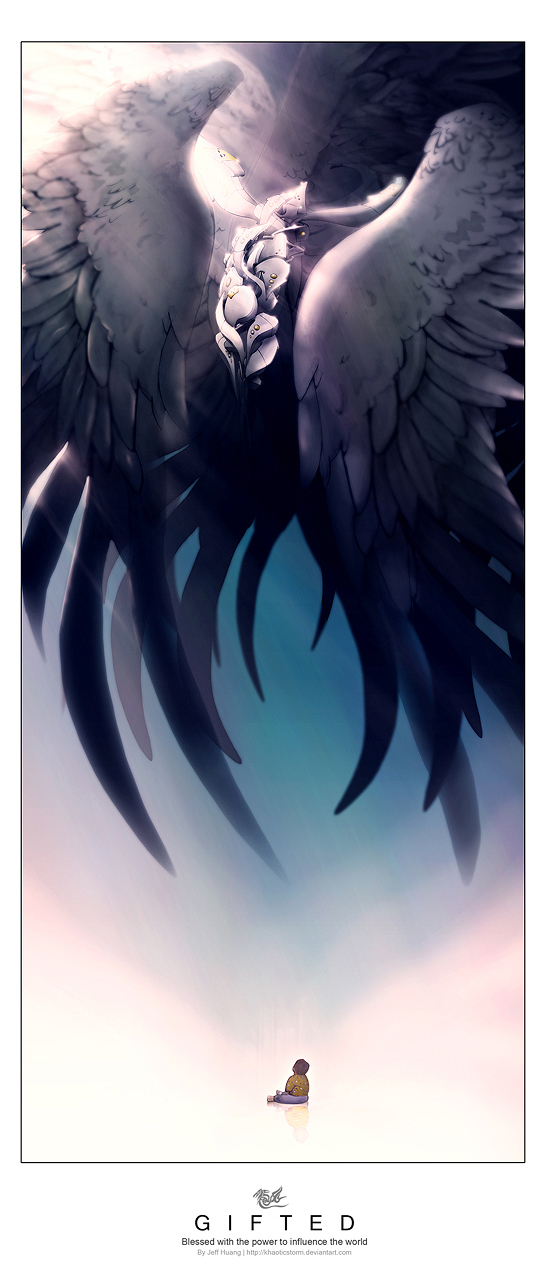 Watch
Gifted
Blessed with the power to influence the world
-----------------------------------------------------------
Story behind the artwork
-----------------------------------
I remember seeing a special on TV about children diagnosed with uncurable cancer. There was one of them who created incredible pieces of artwork. It had hit me and saddened me... that someone so young, with such talent, would be diagnosed with this type of cancer and would just be waiting to die. This piece is dedicated to the children out there who is blessed with this amazing talent since birth and who, unfortunately will have to leave us. Here's a little gift for you, May you keep your spirits up and bless the heavens with your talent.
Work process
---------------------------------
I've been working on this piece slowly for the past week and a half, total of 30+ hrs. Pencil drawn, scanned, painted.
Since I have also used vectors in this, I had not submitted this to the airbrush section. I guess this is mixed media.
Once again, the graffiti says Realm, not that it matters here.
Final thoughts
-------------------------------
I have attempted to give my graffiti a "soul" in this piece. Rather than just having a static graffiti, I wanted to give
this one personality. This one demonstrates the high hopes and optimism in which I hope these children would have.
Enjoy folks, may God bless these children.
------------------------------------------
Original at 1961x4551 @ 300dpi
Stock from SXC
Huge Thanks to ~
sweettuesday
for the wing/reference.
Thanks to my own Gundam wing model for wing/reference

Tribal brush by ~
DemonixX-2x