To all our members:
PLEASE DON'T SUBMIT TO THE FEATURED WORKS FOLDER, ALL SUBMISSIONS HERE WILL EXPIRE.

PLEASE CHOOSE A FOLDER TO SUBMIT TO, WE HAVE SEVERAL FOLDERS OPEN FOR ALL CATEGORIES (EXCEPT LITERATURE).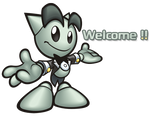 ---

There are a million groups on DA. Why is this different?
Actually it isn't different. It's a place to show your art.
But we're not just hanging your works at our gallery walls! We intend to make people see them


Who can submit to this group ? Anyone can. The ART FOR SALE folder, The Invisible folder and the Non-members Work Folder are open to all deviants and all to dA art (except literature).
But if you want to submit more you have to be a member. Members have other benefits - submit their work every day, enter the polls and contests, be part of the blogs and journals, be featured by other groups, and being constantly promoted


I'm not a member of this group, but I'm an affiliate member. Can I submit to the Monthly Challenge?
Yes, you can submit (once a month/ 1 per challenge).
But I'd love to have you as a member

As member you may submit twice!

VERY IMPORTANT AND THE ANSWER TO
"WHY WAS MY WORK DECLINED?":


How do you select the works?
Easily: either we like them or we don't (they'll be voted).
Please, don't ask us why wasn't your work accepted. Just submit another!
We are not art critics, here you won't get a tip how to evolve: we are a feature group, we feature any kind of work, but you must understand that we feature mostly the works which appeal to us.
If your work was declined there are only 3 reasons:


the most usual is that you have submitted twice the same work and when it's accepted to one folder it can't be accepted again (please check if that was the case - if your work is already in our group our icon will be displayed at your deviation);


you have submitted to the wrong folder (if you don't look to where you submit your work goes to our first folder, which is the Journal folder. Sometimes I accept it and then move to the correct folder, but this is more work for me, as you can understand.
If your work get declined for being submitted in the wrong folder you have the possibility, on the same day, to submit again, actually to plenty of folders because we don't have a global limit


So, don't bother to ask why it is declined and submit again!);

the 3rd and last reason:
WHO WAS VOTING DIDN'T LIKE IT! Why?
Again don't bother to ask, as referred many times, we are not critics, it could be because we think it is not suitable for the group or just because it's really a poor composition (also, the dA watermark on your work is probably a cause for declining - use your own but don't choose an obstructive logo or mark).
Anyway, you won't learn anything from us because we don't have the skills to evaluate nor pretend to have.
You can always submit the same piece again, if there are different people voting, maybe it get in.



What kind of works will you accept?
All visual arts, but mainly Photography and Traditional Art.
Personally, I like colourful, vibrant works. Usually, I don't like conceptual photography and truly dislike photos of your face (you know, those taken with your webcam and that you use on Facebook and MySpace

) or other body parts, especially private body parts.
We have a Contributors team voting your works, they have their own tastes and they are instructed to vote according their likes.
A work will be never declined because it was submitted to the wrong category (I'll move it once it's accepted) though I appreciate very much that you take a second to submit to the most suitable folder.
Take a look to Nessarie's tutorial "How to Submit to a Group" nessarie.deviantart.com/art/Ho… if you have doubts.



What about Mature Content?
It depends on the content: if we are talking about artistic nudes, I don't find any problem with that. The nude form is classic, personally I don't find anything shocking on a nude body. However, as said before, I truly dislike photos exposing private body parts and I won't accept them on the gallery.
If we are talking about pornographic, gore or violent works, then they won't be accepted, as neither will be accepted racism or religion fanaticism in any form.



Is there a limit for submissions?
Yes, you may submit 1 work per day to most folders (with some exceptions like the Invisible Folder or The ART FOR SALE Folder, where you may submit just once a week).



Ok, I understand you want to expose art and artists, but how will you do that?
This is a super group, so we'll be doing features.
We'll be asking to groups and deviants to do features or to promote our features.
Personally, I want to involve as many people as I can - exposure is the main idea.

We'll be having challenges, contests, many activities which I hope will contribute to expose your art.



Challenges and contests? So there will be prizes?
Yes, we have an annual contest but along all year you may submit to our Thematic Folder to win some points (but here the main prize is the various features where your work is showcased).



Wait, there is a Monthly Theme? So, is this a contest? There will be a theme then?
No, this isn't a contest. There is a theme every month but you can submit any visual art, old or new. .
All members can submit to the Monthly Theme folder, once per week.
There will be polls while there are members wanting to enter. Each poll has 10 slots.
Mind the dates please.
On the 25th every month, we'll have the Final Voting on that period - the most voted 20 works/members of all polls are here to be voted and the most voted then wins the prize (so every vote will count!). The Final Voting is open until the end of that month and it's a blog were every deviant may vote - please go to the Monthly Theme Folder to read all about this voting process.

You will be chosen by your fellow deviants. You may ask for votes from your watchers and friends - this is a game for exposure, not a contest, so if many people see the works on the poll, everyone is going to get that exposure.
Even if you win, you may submit again in the next period.
You think the polls aren't fair?
Read this blog thefavouriteshowcase.deviantar… please.



I've entered the poll, my work was seen!

Now I'm going to remove it from the group!
Of course you are allowed to remove your work from the group...but if you are entering the poll be aware that even if your work is the most voted you won't be able to win the prize. You can always remove your work after that poll period, but remember, once removed it won't be accepted again (of course, if you didn't remove your work on propose, if it was a mistake, you can always talk to me and your work will be accepted again).



How do I know if I win? You are going to warn me, right?
Wrong. I'll give you your prize if you acknowledge that you've won. I'll never warn the winners, I'll write the blog announcing them. You have to read the blogs, sorry.



I'm on the poll but I want to leave the group. Can I?
Of course, you are free to do whatever you want. Be aware that when you leave your work leaves with you and it will be deleted from the poll and the Poll Folder.



Ok fine, you have a Poll System to expose works. And what do you do more?
All our Contributors do their own features, but we also have features within the group: there are 2 regular features, the "12 per Day Feature Blog" (featuring all members) and the "Twenty Under Twenty Blog" featuring (all deviants, not just members) works under 20 faves.
You may find these features here:
12 per Day Feature: thefavouriteshowcase.deviantar…
Twenty Under Twenty: thefavouriteshowcase.deviantar…


You are the Star! thefavouriteshowcase.deviantar…


Feature my work thefavouriteshowcase.deviantar…
All Journals/News Articles featuring our group: thefavouriteshowcase.deviantar…



I have my work featured and I have participated in challenges and contests. Now I want to leave the group.
OK, I can't stop you. But I was expecting that you'd stay with us and help to promote the group. Just be aware that on this terms I can't let you come back for this next year

With you leaving, also your submitted pieces will leave. We are a feature club, we want to give exposure to our members - we feel it's fair that if you go, so does your work.



I found out I was BLOCKED from the group. WHY?
It's a way of management, and there are 2 reasons to do so:
1. If I requested your work or if I invited you to join the group and you declined then I block you (for one year) so I won't bother you again asking.
2. If you were a member with works submitted and leave the group without any apparent reason or joined the group just to enter the contest/challenge and leave after, then your works are moved to the "non-members" works folder and you are blocked for one year.
We are a feature group, we feature our members, so we expect to be supported by them.
All deviants are free to join (all join requests are accepted) and to leave any time, but, as an organized group, we are also free to take some measures to protect those who work hard to showcase the work of others.



Do you accept contributors?
Yes. I'll accept Contributors to the following categories:
General Photography;
Nature Photography;
Traditional Art;
and Digital Art.
Note me if you want to apply

All you have to do is regular features for our members.

Contributors will feature the group members. I need a feature once a month from all contributors. Do you want to join?



I don't want to be a member. Can I just

?

Of course you can, and I really appreciate that.



I'm a member, now!

But I didn't finished my work...I have a WIP though, can I submit it?
No, don't bother. Finish your work, then submit it.



I love to collect

s and I know lovely artists. As I am a member I can submit works for them, can't I?
No, you can submit your own works.
However, we have a Favourite Gallery

You may submit your faves there.
And now we have a specific folder for features!

Take a look, do some features yourself!

And we'll feature your feature! thefavouriteshowcase.deviantar…

I'm an artist and I want to show my art - but I'm scared - there are art thieves out there. So I upload my work in very small sizes and I use watermarks all over it! Still, I can submit to this group, can't I?
If your work is small and watermarked, how can we enjoy it? Of course, you can always submit - if we decline it, you already know why - it's because we can't see your work.


I hate to have a lot of deviations in my inbox. How many submissions will you accept per day?

We try not to accept many, we don't want to bother you with lots of works because we know you'll not have the time to see them all.



Again, I hate to have a lot of deviations in my inbox. I can always turn off my

, right?
Right,

but we'd be very sad.



I like to write and I have some ideas. Would you let me writing a blog?
Of course. All Members can write on the blog.



I'd like to help with the features, to help expose all of us. What can I do?
Well, I thank you so much. This is very important!

All deviants can do features. Go to our gallery and choose some works you like the most. Copy the thumbs to your journal and announce you're featuring the works of TheFavouriteShowcase members. Please let me know you are doing the feature. I'll announce it right away and I'll be personally

ing your featured and also

ing it into the group. It will be added to our folder "Journals - Featuring our Members" thefavouriteshowcase.deviantar…


But I'm not a Premium Member, can I help anyway?
Yes, of course you can. Now you can write journals/news articles too, using the thumbs


Also, you can use our icon proudly (:icon thefavouriteshowcase: - no spaces) and write on your journal that this is the place to find marvellous faves!







Questions are very welcome - you can always talk to me




Elsa, Egil21






---
Important Info - all links
Legend

Members only For All

Twenty under Twenty Features thefavouriteshowcase.deviantar…



Thematic Folder - every month a theme and the opportunity to win a prize thefavouriteshowcase.deviantar…



"FEATURE MY WORK" Blogs thefavouriteshowcase.deviantar…



Favourites Gallery thefavouriteshowcase.deviantar…



You Are the Star! (you may submit here 5 of your works to be featured in our exclusive blogs and you will be the only one featured, really our star!) thefavouriteshowcase.deviantar…



ART FOR SALE thefavouriteshowcase.deviantar…
Showcase the pieces you want to sell!