Our weekly winners for this month are know, but also the winner for April COTM.
SAOTW © by
beachlegs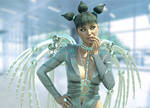 TOTW © by DarkElf
Your Art © by Rods
Rods-Lair
COTM © by
oldeekdog
Today is also the moment for
new products
at Fantasies Realm Market. Keep magic in your life, or in life of your characters!
This month have also some new challenge on our forum:

May contest

May COTM
In both cases it's a maximum of 3 entries by member of forum. Dead line is May 31st.