Who We Are And Who We Are Not
The Submission Policy
What The Group Accepts For Its Galleries


Since Thanksgiving is coming for us here in the United States, and Christmas is not far thereafter, I'm going to make this Autumn theme challenge a three week challenge, and then we'll have another three week challenge to end the year.

I hope this will allow more of you time to participate and earn some exciting Exclusive Stock and points. I can't give you a gift if you don't participate!



We're all about learning here, at
ManipulateThis
, too, and the challenges are created to teach you something new, or maybe simply give you ideas for new photomanipulations.
At least I hope so.


Let's see what the next six weeks brings!
Our current challenge is another Autumn theme challenge, but it's a
Background Challenge
. You'll have your choice from pre-made backgrounds and landscape stocks by
Emerald-Depths
,
OOOri
, :devsomadjinn: , :devTumana-stock:, and
kuschelirmel-stock
.

In Addition, We Are Creating A Surreal Autumn Theme Image.



Merriam-Webster defines SURREAL as, "marked by the intense irrational reality of a dream; also :unbelievable, fantastic."

Surrealism is NOT Abstract, and it is NOT Fantasy. It should still contain images of reality, but the image makes you feel somehow unnerved. You get a sense that it is not real (or is it?), as if you're existing in a dream.
Below are examples of Surreal theme photomanipulations by our members from the past:

TITLE:
Surreal In Autumn
Challenge.

THEME: Surrealism--Can Be Dark Or Light In Nature.

DUE DATE: Sunday, December 10th.

Please Check The Countdown Clock On The HOME Page For The Exact Time In Your Area. Late Entries Will Be Added To The Open Gallery Folder For Your Skill Level, So Please Include Your Skill Level In The Artist's Comments.



ENTRIES: You Can Enter Twice For The Competition.
See Below On How To Enter When Your Photomanipulation Is Complete.

You Must Use One Of The Autumn Backgrounds Below Under Required Stock. If you Do Two Entries, Please Use Two Different Backgrounds.

For Your Additional Stock, You May Add Model Stock, Animal Stock, Furniture Stock; Any Photo Stock or Resource That Fits The Surreal Scene That You Are Creating.

Something In Your Composition Must Stand Out And Be The Most Important Part Of Your Image.

IMPORTANT! Just Because It's Surreal, Doesn't Mean There Should Be No Logic Or Sense To Your Scene. We Are STILL Creating Fine Art. DO NOT OVER CROWD YOUR IMAGES!

Remember, if you use 3D Rendered stock with your Photo stock, you are creating a Mixed Media.
Do not select photomanipulation as your media when you categorize your deviation. Categorize it as Digital Art > Mixed Media.

I will be checking for 3D Rendered stock and will send you a reminder Note if you forget to select the right category.

Even Though It Is Surreal, It should Have A Sense Of Reality; But The Rules Of Creating The Illusion Of Depth And Space Can Be Abandoned, Unless You Want It For Your Own Scene.

Let your background lead you on what to do when creating depth and space.



If you need to review the rules of creating the illusion of depth and space, please read this "About" walk through.
About: Creating The Illusion Of Space And Depth



Even Though It Is Surreal, It should Have A Sense Of Reality; But The Rules Of Creating Lights And Shadows Can Be Abandoned, Unless You Want It For Your Own Scene.



If you need to review the rules of light and shadow, see this quick review here:

Light/Shadows And Depth Activity!
Remember: We Are Artist Who Use Photomanipulation As Our Medium. You CAN And SHOULD:

Edit a stock as you need to for the final result that you want: Remove or Add Something, Change Color, Up/Lower Saturation, etc.


Use Brushes, Textures, Special Techniques And A Little Show Of Special Effects To Enhance Your Over All Image.


Create a dynamic Scene!

We Are FINE ARTIST! Remember:

BE CREATIVE! It's more than simply sticking one stock into a background stock!
MORE EXAMPLES
The Following Are Examples Of Images That Are Similar To The Current Challenge Created By Our Members.
Remember, These Are EXAMPLES ONLY! Please Follow The Instructions Above For The Current Challenge And Do You Own Thing!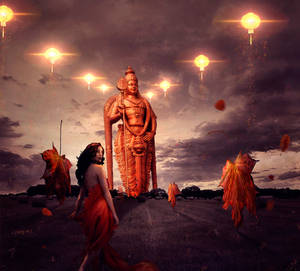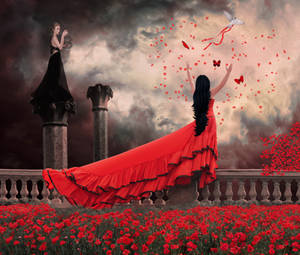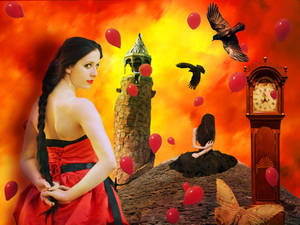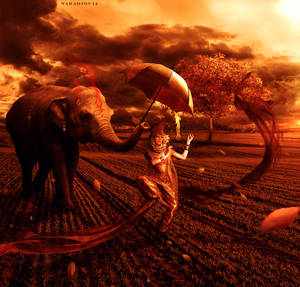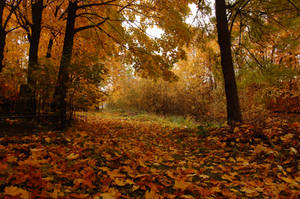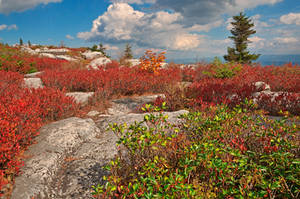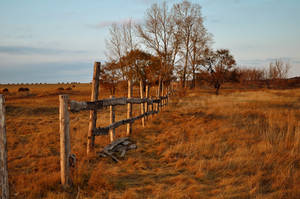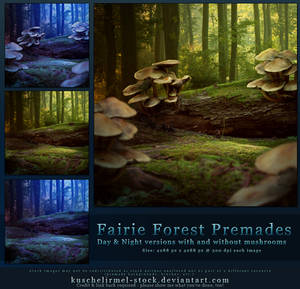 (be sure to make
kuschelirmel-stock
's Fairie Forest more Autumn looking)
WHAT TO DO WHEN YOUR DEVIATION IS COMPLETED--For COMPETITIVE AND NON-COMPETITIVE ENTRIES
Updated: January 2, 2016

First, in the Artist's Comments box, make sure you post that your deviation is for "Surreal In Autumn" Challenge at
ManipulateThis
, and include our icon.

Second, have the level you're entering under (Level 2 for Beginners; Level 3 for Intermediate; Level 4 for Advance).

THIS IS VERY IMPORTANT! I'm not going to guess and your deviation will be place in the NON-COMPETITIVE Category.

Choose your level carefully and accurately. A wrong level can affect your success in the group, and I want everyone to succeed!

If you're not sure about your level, please read a description of each level in the rules.
manipulatethis.deviantart.com/…
, or contact me and I'll be happy
to view your gallery and make a decision on your best fit for our group. Please don't go up a level until you and I decide that you are ready.

No Changing Levels From One Challenge To Another!
If you are not happy with a deviation, and still want to participate, please select NON-COMPETITIVE (follow instructions below
for Non-Competitive).

Once you've uploaded to your art account, submit your deviation to
ManipulateThis
by selecting the group from the
"Submit To Group"
link on the right hand side of your original deviation.
Or, if the group name is not there, select "Type A Group Name" and add our name. Submit to the FEATURED folder.

Your entry must be approved before it's placed into the FEATURED gallery. I always move from the FEATURED folder to the challenge/contest/activity folder, so don't worry about that.
Remember, deviations that are NOT for the challenge will be declined.

You will receive a confirmation message at your art account if the entry was accepted or not. If it's not accepted within a reasonable amount of time, check your Correspondence messages to see if you received a comment telling you why.

Please take care of any problem as soon as possible and reply to the comment so that we can accept your entry.

Sometimes I'll send you a note from your deviation telling you that something needs to be altered before the end of the challenge. Your entry has NOT been removed from the challenge in such cases.

IMPORTANT! If the above happens and you do not delete the original deviation from your gallery, please send a group note so that I know to remove the original entry.
WHAT TO DO WITH A "NON-COMPETITIVE" ENTRY

Please follow the requirements for the challenge even if you are not competing.

Please include the same information in the Comments box as noted above for Competitive Entries.

Very Clearly, Write "NON-COMPETITIVE CHALLENGE ENTRY".
That Is It!
I am here to help. If you have any questions or need my help, don't hesitate to contact me.
I'll even be happy to look at your deviation before you submit to the group. Simply send a note to my art account. You can upload to your sta.sh account if you like. Send me either the sta.sh link or the link
of the original deviation in your gallery and I'll be happy to comment and help your privately before you submit.
Go Find The Appropriate Extra Stock To Complete Your Autumn Theme, Be Creative With Your Surreal Imagery, DON'T OVER CROWD Your Image, And Create A Fascinating Entry!




TheFantaSim
TheFantaSim
ManipulateThis
banner created by
TheFantaSim
. View original photo manipulation here:
thefantasim.deviantart.com/art…