Who We Are And Who We Are Not
The Submission Policy
What The Group Accepts For Its Galleries
Hello Members!
We are going to have an activity for the first two weeks of this month. It's called
"Light /Shadows And Depth"
.
This short activity will help you with two things:

Placing objects, people, and other stock all going in the same direction with the main light source.

Practice getting the since of Space and Depth into your photomanipulations.
How you handle light and shadow, and create depth, helps your photomanipulatieons look more realistic.
This Activity Is Really Meant For Beginning And Intertermediate Skilled Members, But Truthfully, In Our Last Contest, I Saw Advance Members Making These Errors. So, Read Over What's Below And See If You Could Use Some Pointers.

I hope many of you decide to join me on this activity.

Everyone who participates will receive 25 points and some exclusive stock.

We're Going To Create One Landscape Scene AND One Interior Scene.

I have cut out stock that you can use for the landscape; also,

We are using any object stock from affiliate
Jean52
and
YBsilon-Stock
for the room;

ANY stock of your choice to complete the landscape.
Besides what I write below, you can also refer to these tutorials and walk throughs:
About: Creating The Illusion Of Space And Depth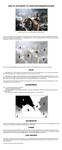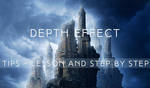 DUE DATE: November 13, 2016.

The problem that I see a lot in photomanipulations, no matter how good the execution is, is the misdirection of the light sourse.

Indoor light can come from many directions. Take into consideration light coming in from one or more open window,
candles, table lamps and floor lamps.

However, Outdoor light can only come from the Sun or the Moon. EXCEPTION: If there is artificial light like lamps or flashlight, then the light source
can be multiple like it can be indoors.


ALWAYS LET YOUR BACKGROUND HELP YOU ESTABLISH YOUR LIGHT SOURCE.
For example this landscape deviation has two light sources. The light from the Sun is coming from the right,
but there is light hitting the horse from the left.


WRONG!!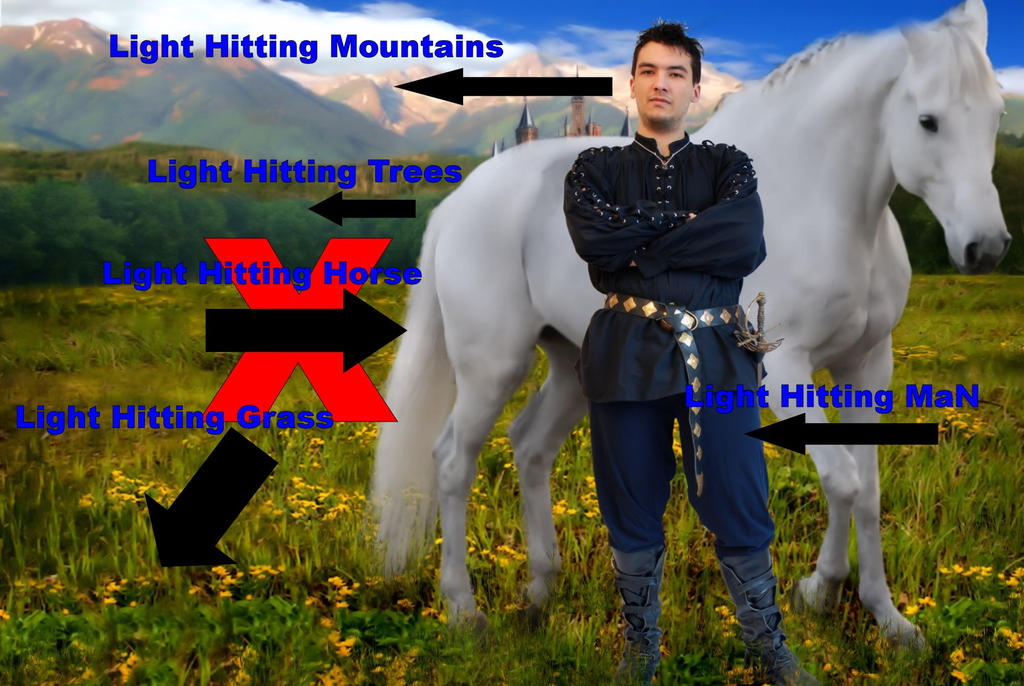 A simple solution would be to turn the horse to face the opposite direction.

Of Course, There Is Always Shadow On The Opposite Side Of Light.
Okay, did I confuse you?
If I did, send me a note. Remember, this is just for fun, so HAVE FUN!!!!

TheFantaSim
TheFantaSim
ManipulateThis
banner created by :devTheFantaSi:. View original photo manipulation here:
thefantasim.deviantart.com/art…
ManipulateThis
banner created by
TheFantaSim
. View original photo manipulation here:
thefantasim.deviantart.com/art…

This was an interesting activity. I tried with
After Eden
. (Sorry, missed the deadline, still having technical difficulties.)
I took a night school course, at our local community college; and, the instructor was always reminding the students to look for the light and horizon line, to find shadows and perspective. (It was after baseball practice. My Dad thinks art is a waste of time, but likes baseball.)