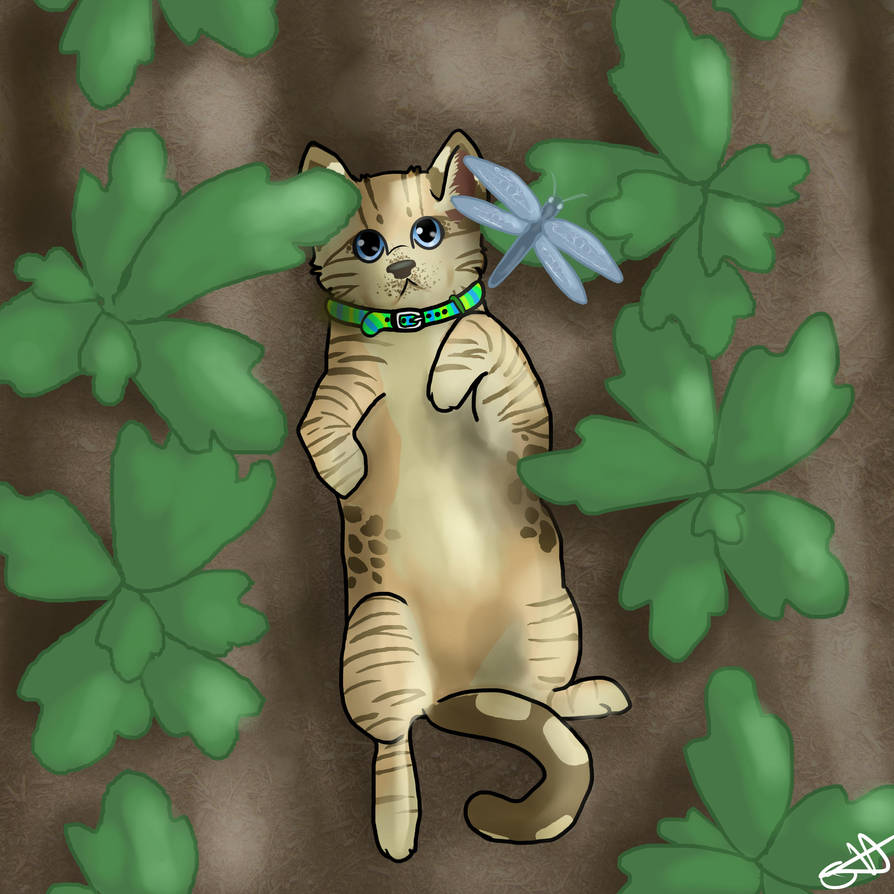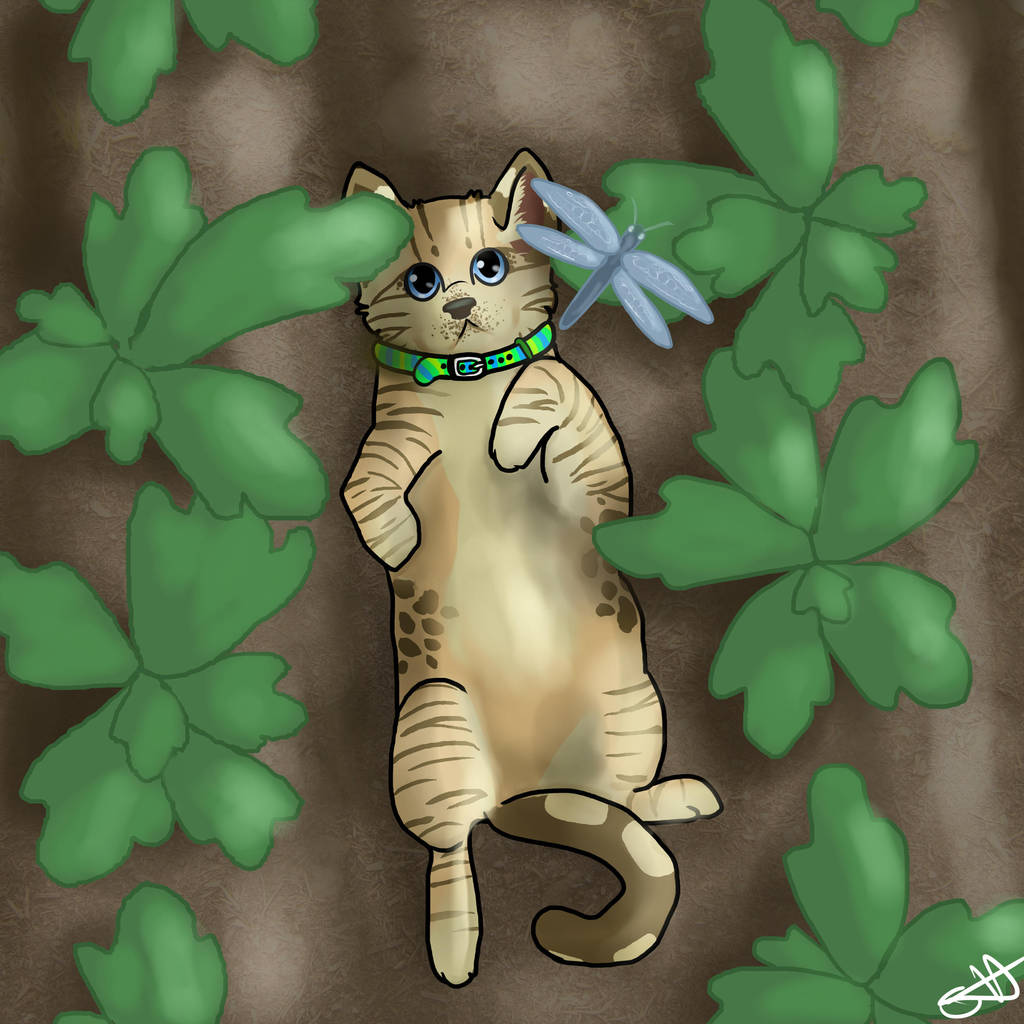 Watch

Ah, this is too adorable!

You really drew Tundra well! I love the position he is in and how
he's looking at the dragonfly. I like the background as well. Nice job!

Reply

Aww, thank you so much! Really had a good time drawing him, though the markings were a pain, thank goodness I drew him on his back. Love the design though!
Reply

You're welcome.

I'm sorry that the design was a bit difficult to draw, but I'm glad you like it!

Reply

Reply

that's so adorable! I want to hug him >//<
Reply