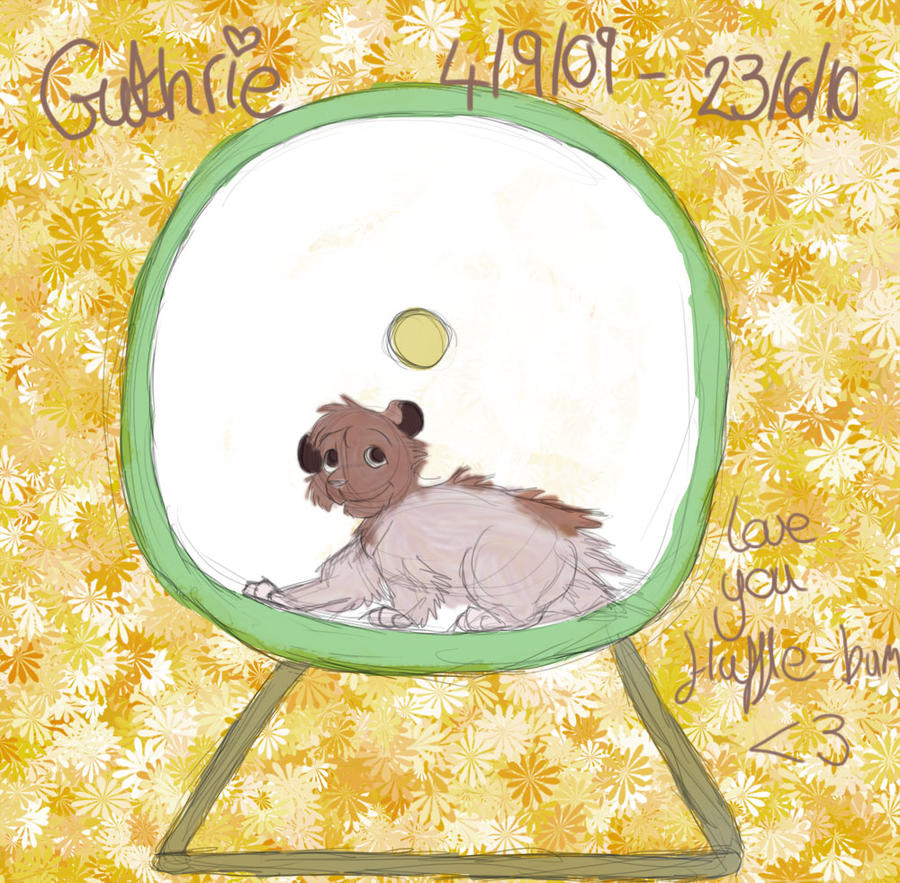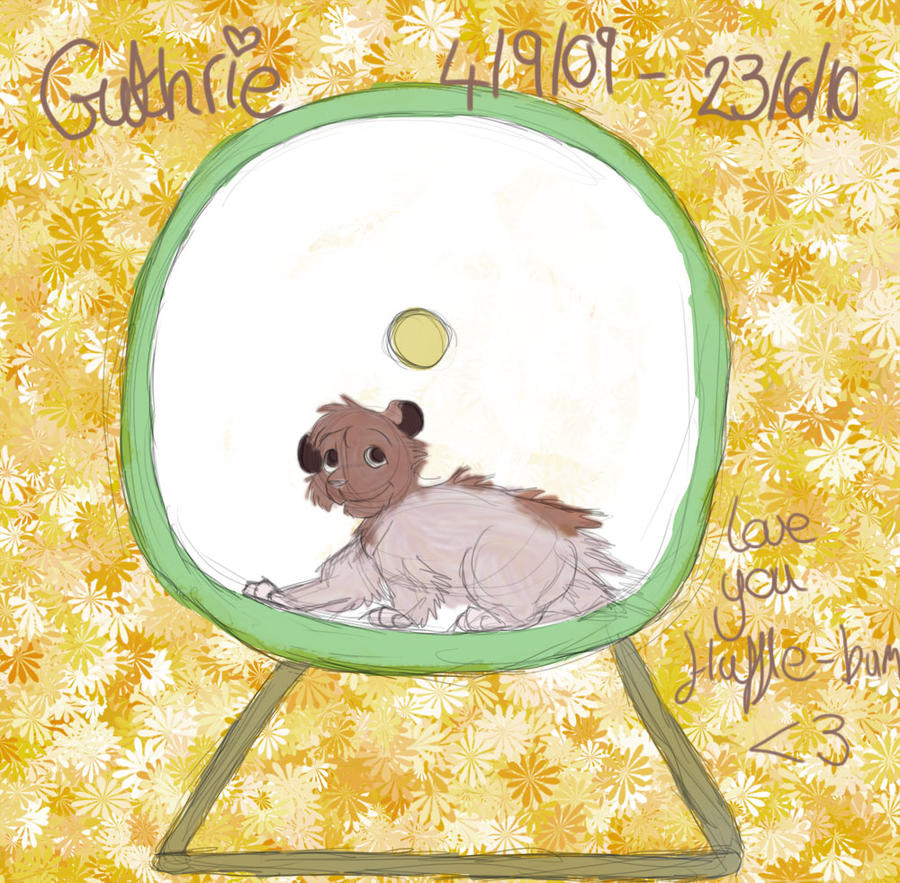 Watch
Guthrie passed away on the 23rd. He had 10 months with us and was such a lovely little guy. Came totally out of left wing for all of us, he was so so young. I miss him so much already, we don't know what caused it and with an autopsy starting at £40 sensibly we have to save the money for if Simba (our surviving hamster) needs net care. His cremation was already £40+ as well.

He had a good life, but it just ended too soon. We're all totally devastated and gutted beyond belief.

I am so sorry dear, he was such a sweetheart.
Reply

You have my condolences. I'm really sorry you lost him so suddenly and at such a young age especially not even knowing why.
Reply

Aww this is an Awesome picture of the Guthrie, it is a real shame hes gone, he will be missed by all of us

RIP Guthrie.
Reply