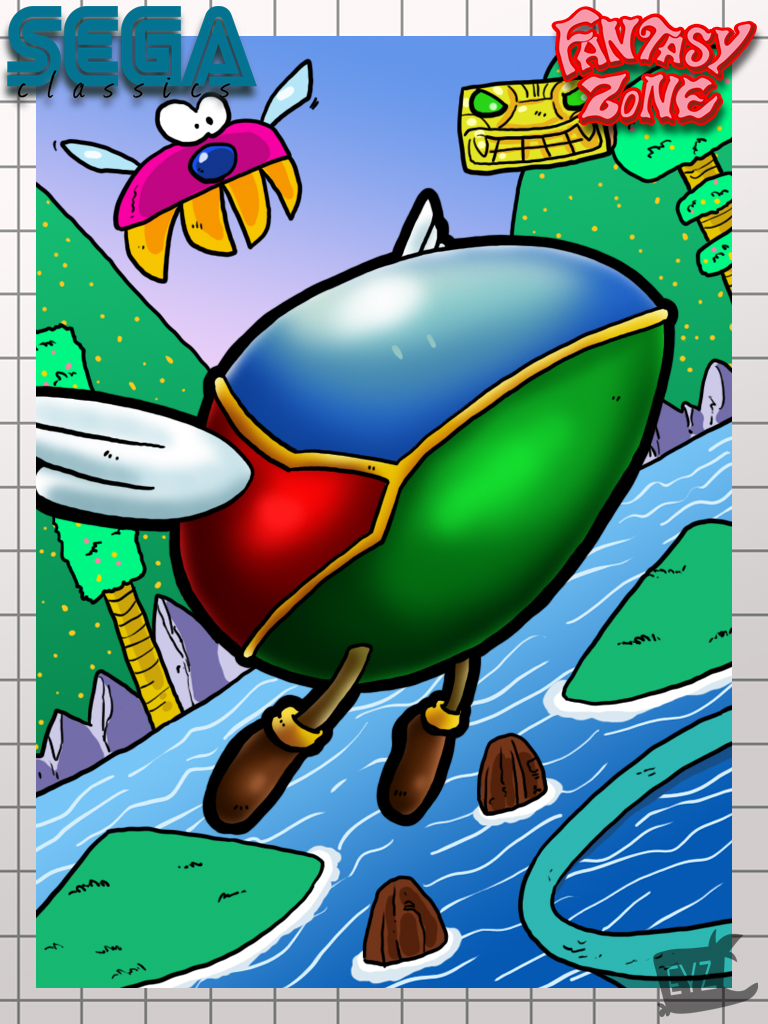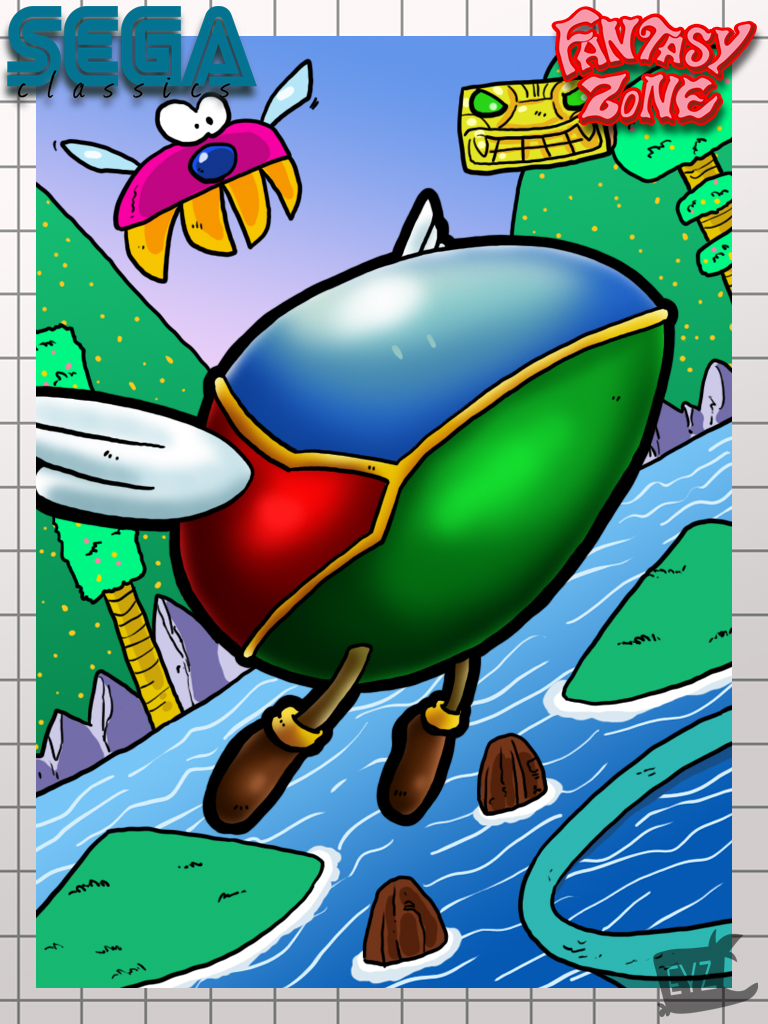 Eyz presents
SEGA Classics
Opa Opa
from the Fantasy Zone series
For my Fantasy Zone article on my blog, here's a new SEGA Classics drawing. It's Opa Opa!
A great original character from a fun Arcade series!
The Fantasy Zone games are a pretty hardcore series, know as cute 'em up (pun on the shoot 'em up) which may look pretty kiddie/nice and colored but are pretty difficult arcade shooters in fact.
Opa Opa is not a ship!!
He was during the 80s the mascot Sega used for their Arcade division.
See you next time... :'3
Art, design & recreated logos ©

2010.
Original Game, Sega, the Sega logo and the recreated game logo based on a Sega game © SEGA.
SEGA Classics gallery

this little ship can seriously haul some tail on the track lolz...I absolutely love OPA OPA

Reply

I've actually learned of this character beforehand through the awesome pseudo-interactive webcomic that is "MS Paint Chaotix" - though I can't find the right page where Opa-Opa appears, so here's Were-Sparkster attacking Silver the Hedgehog during a fight against Alex Kidd who turned evil and is trying to destroy Sonic's universe:
[link]
Reply

This is just so much win! Now we need to bring back Alex Kidd and Wonder Boy.
Reply

Reply

i reebor fantasy zone you travel planets it was very fun
Reply

Fly, Opa Opa! Fly, ya crazy living space ship thingie!
Reply


I loved..I still love playing Fantasy Zone, I just never really liked Fantasy Zone Maze er whatever it's called.
Reply

That spinoff game? Yeah...
But Fantasy Zone 2 and Super Fantasy Zone are great and better sequels

Reply

Reply

Aw, man, Fantasy Zone? I loved those games as a kid, even if they were hard. That's what made them fun! Thanks for the art!
Reply