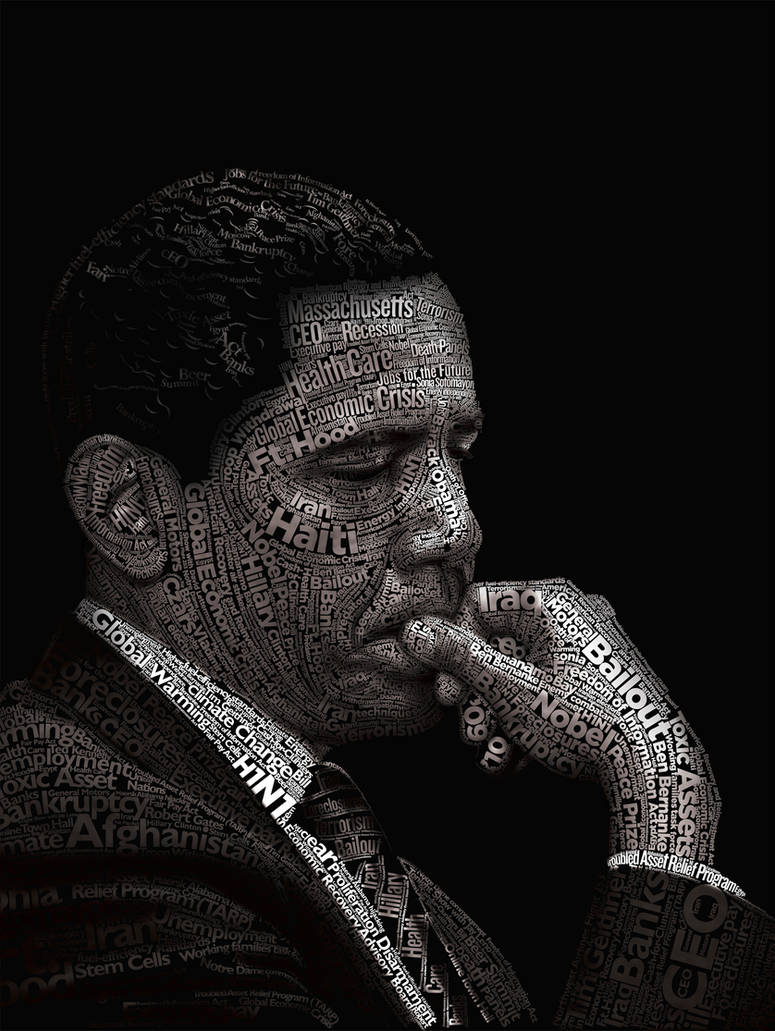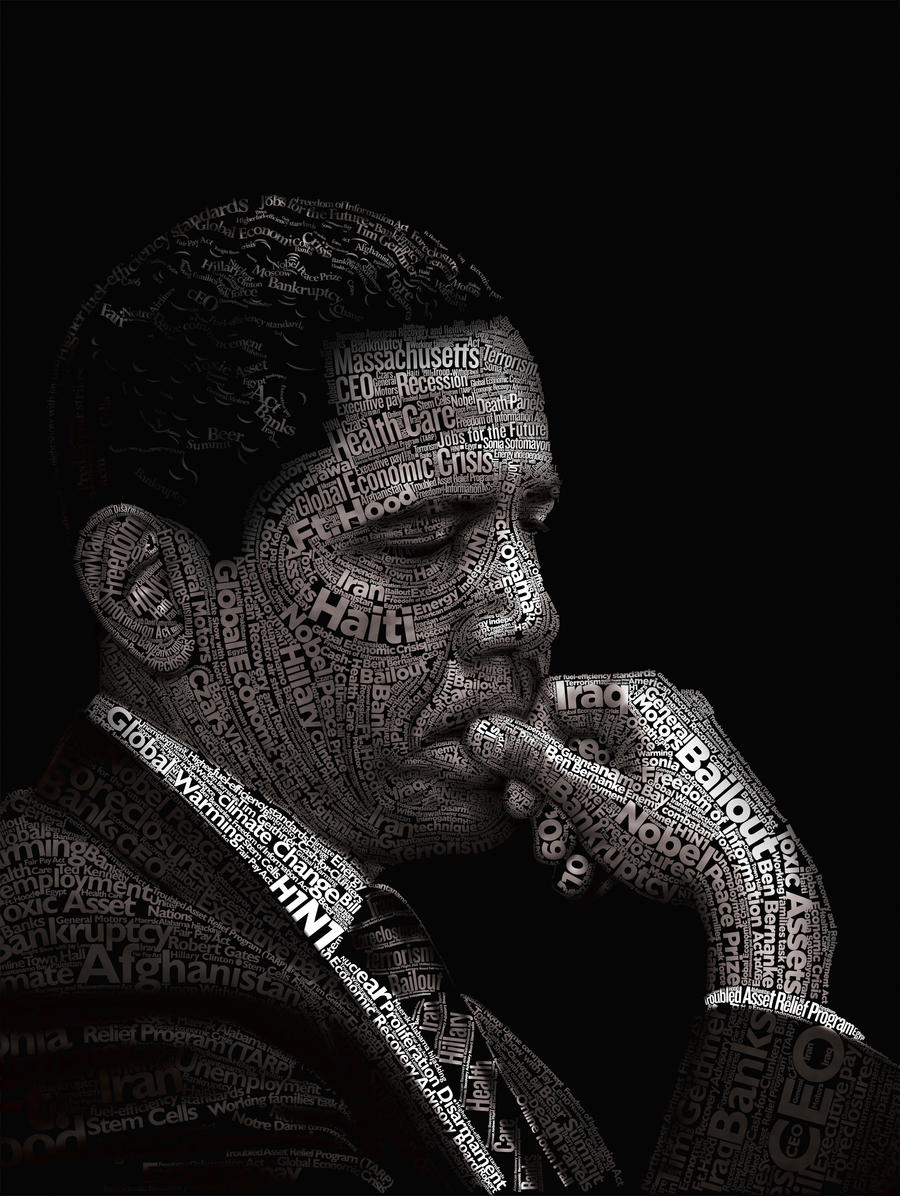 Watch
Commissioned by TIME Magazine. Consists of 12,680 individual characters set in about 20 hours, or 10.5 characters per minute. Includes type from Obama's campaign and branding: Gotham, Knockout No. 48, Gill Sans, and Perpetua.
This was featured on the Table of Contents page of the February 1st, 2010 edition of TIME Magazine.
Check out more on the piece, and more of our Calligram Illustrations, here:
theexperiential.com/
Daily Deviation
Given 2010-01-27
Burdened by ~dylanroscover
Also suggested by *
Taro13
who says:
"Dylan Roscover is a brilliant graphic designer who creates a wide variety of striking digital media pieces. This portrait of Obama uses typography to expertly illustrate the pressure and incredible burdens our president has to deal with while in office. The craftsmanship and composition of this typography portrait is remarkable and definitely deserves a standing ovation"
And by =
PatrickRuegheimer
:
"This is stunning, the use of dark and bright fonts gives this a real great 3D contrast."
What should I say more? Dylan is a young and experienced Text Art designer. Ever since he got his first DD here (which was almost a year ago), tons of people got inspired by him. It's with great honor to give him a Daily Deviation again, and I really recommend you to watch him. I'm sure you'll hear his name even more often in the future. He's a Text Art designer that will never disappoint you! (
Suggested by liadys and Featured by

Sander-Seto
)