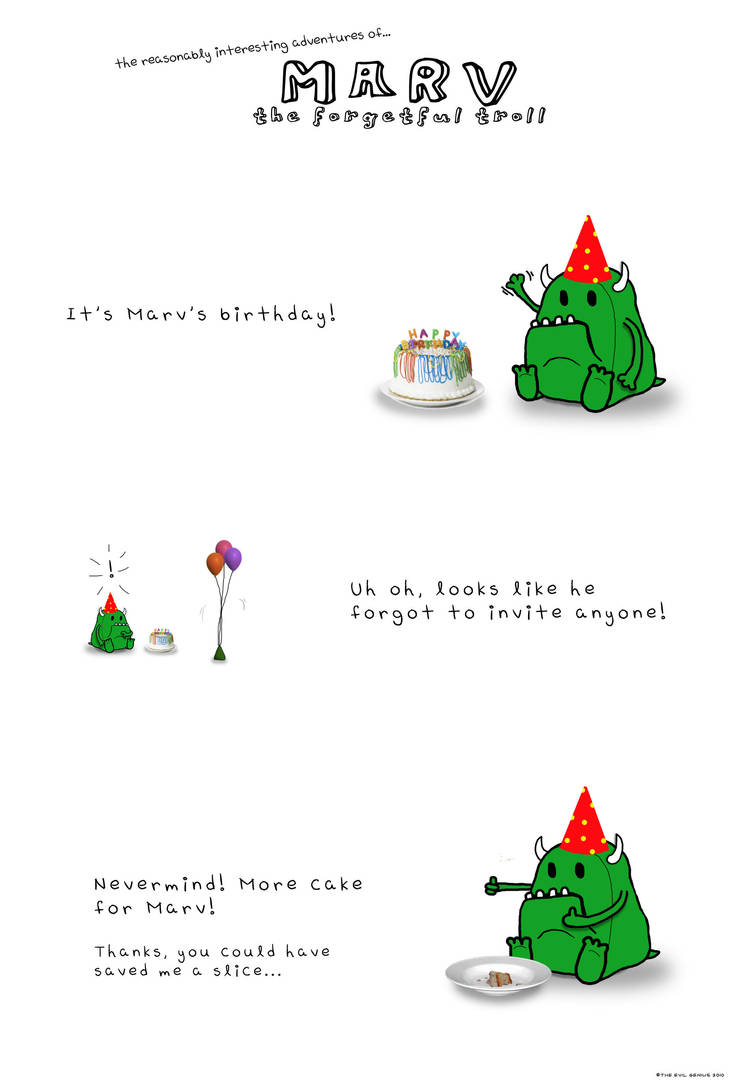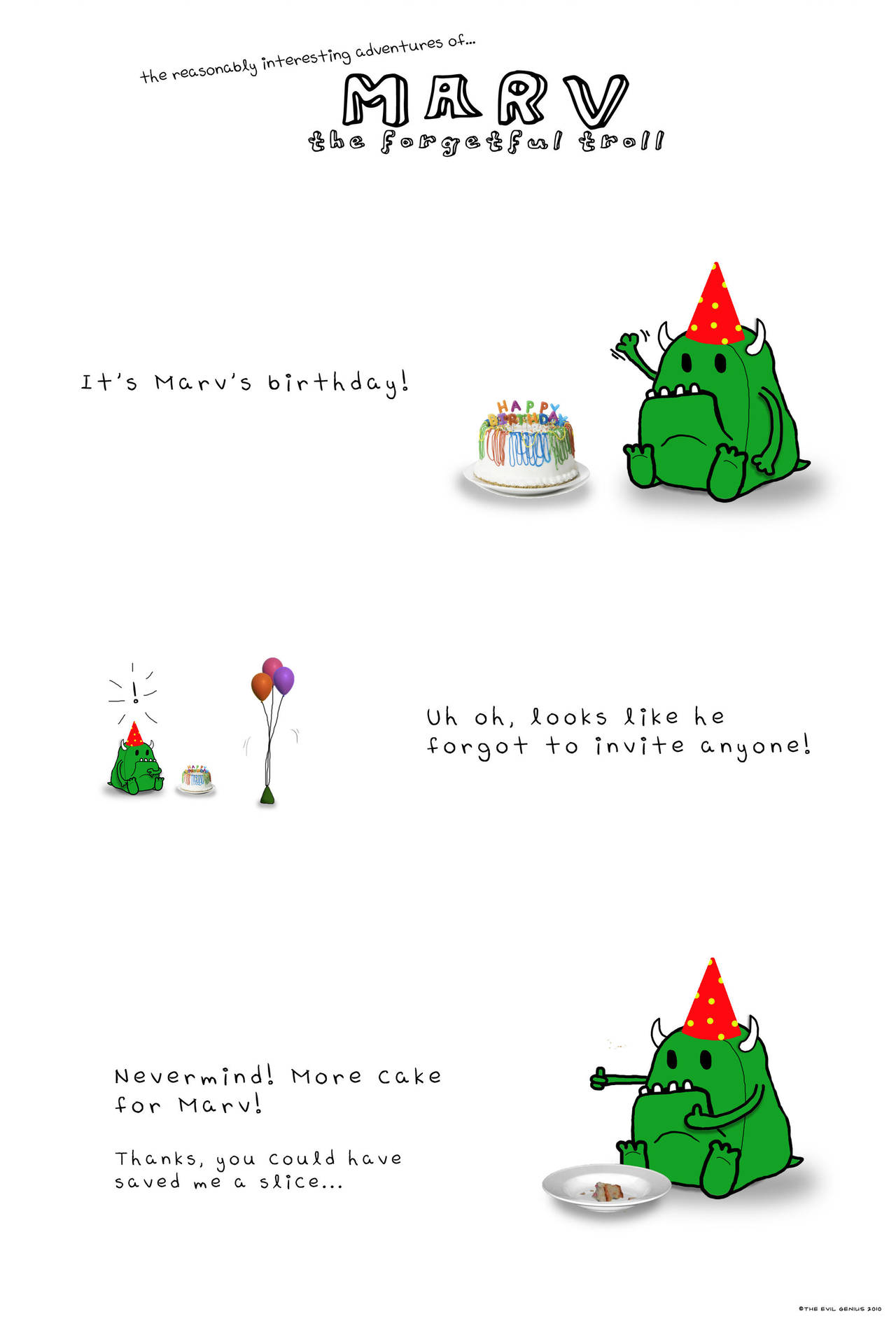 Watch
He ate that cake damn quickly...

Who really needs friends when you have cake anyway
Reply

he was hungry of course he ate it quickly! poor marvin tho no was invited

Reply

uh-oh, someone's gonna have a tummy ache =/
Reply

Marv loves cake woot! LMAO

Marv reminds me of Manny in Blackbooks, no idea why.
Reply

Reply

Who needs people when you have cake?
Reply