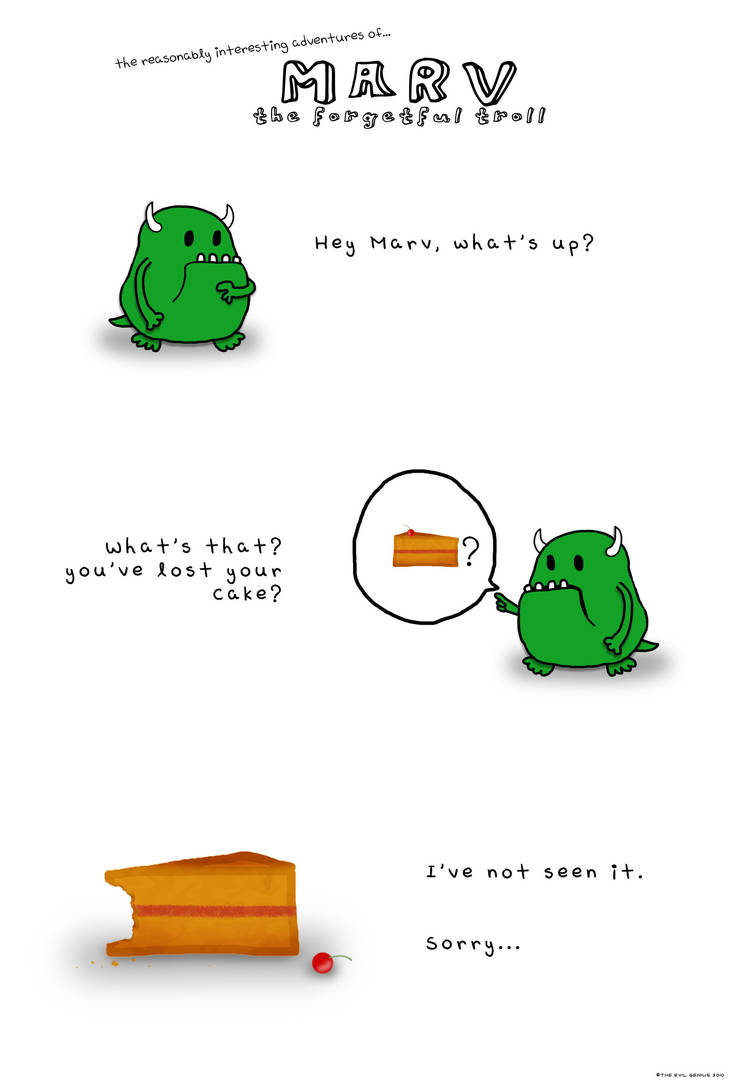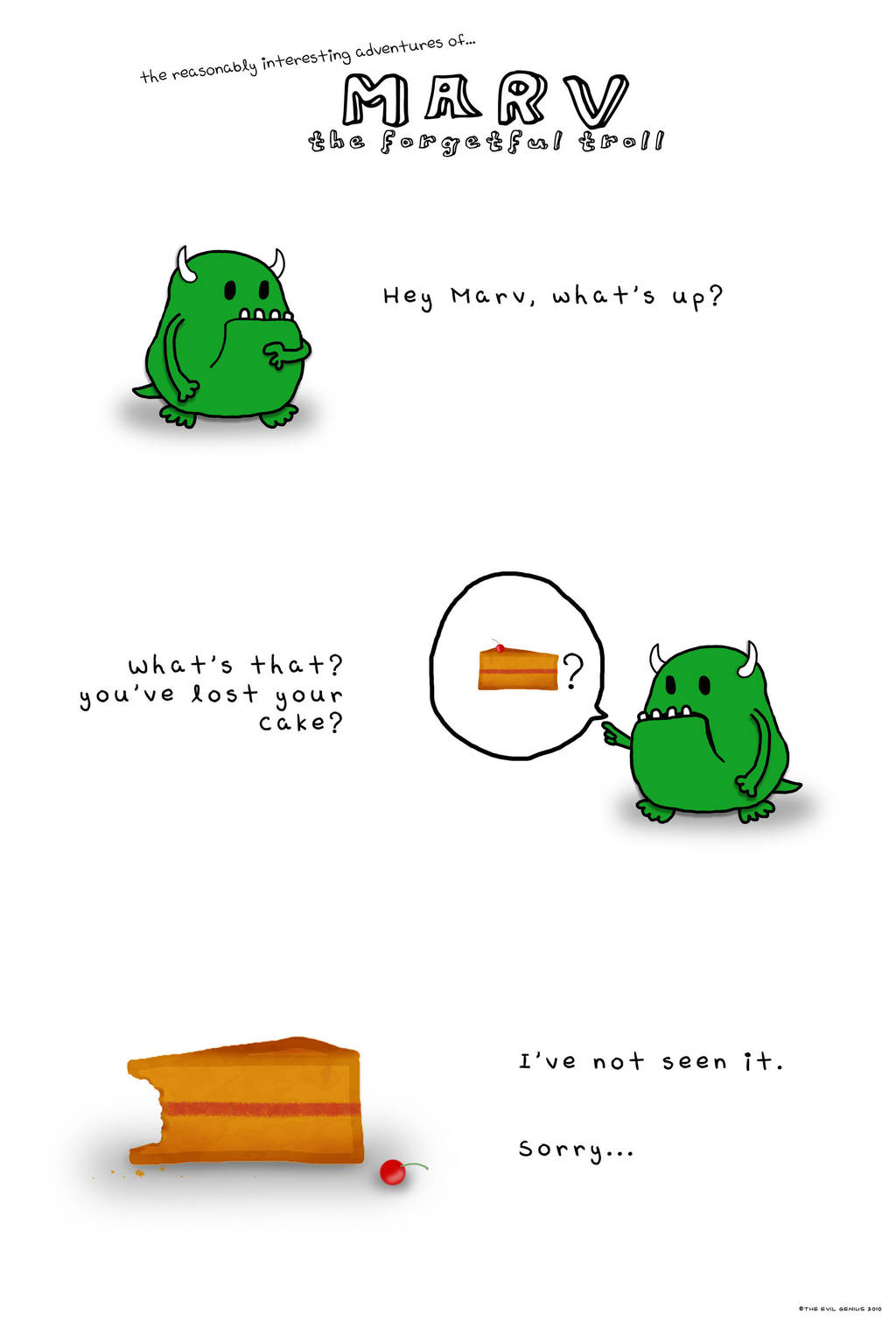 Watch

THAT IS CHEESECAKE GIMME THAT!
Reply

reasonably interesting adventures? xD i hav dem
Reply

DUH CAKE IS A LIE!!!!....still.
Reply

I love the idea of an slightly mean narrator - LMAO - god dammit now I feel sorry for Marv. Also really nice style to the artwork too *thumns up*
Reply

Reply

Reply

Reply

It's A LIE!
sorry, had to get that out...
Reply