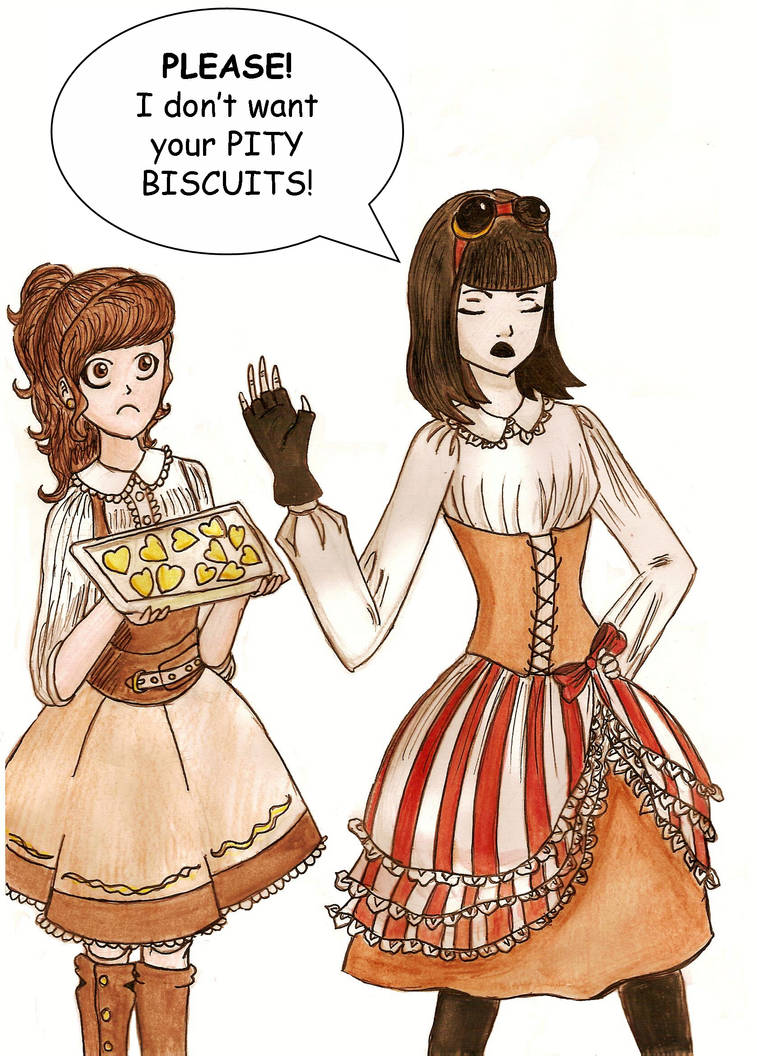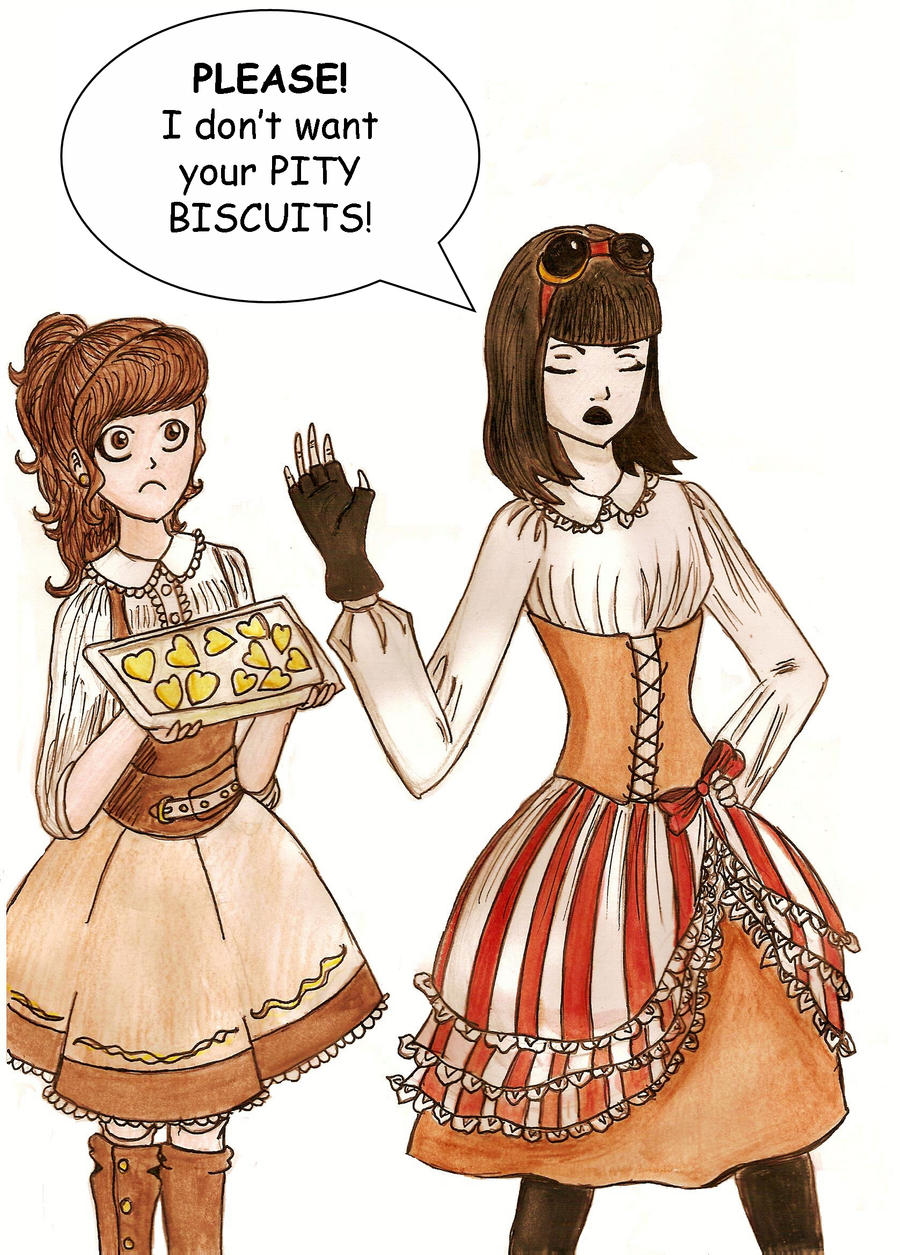 Watch
'....if I did want any, I'd steal them myself, thank you very much.'

mwahahahahaha biscuit thief

wheres that comic page you promised, charlie?
xxxxxxxxxxxxxxxxxxxxxxxxxxxxxxxxxxxxxxxxxxxxxxx

mmmmmmmmmmmmmmmm biscuits
if doesnt want em then i do
Reply

TSK! get them out of my face >_> i will steel them if i want them
Reply

If she doesn't want them I'll have one.
Reply

Me looking at this picture: D':
Me after reading the description: D'''''''':
Ahhh the expressions are way too cute! Especially the :C face of the girl with the cookies XD
Urrrhurrr and I can't stop thinking about candy canes when I see that other girl's dress!
Reply

XDDDDDDDD
thank you so much C: and mwahahahahahahahahaha scarred-for-life face

nom. candy canes.
so THATS why she doesnt want biscuits....apparently candy canes are better XD
Reply

Looool. The part in the description <3

and naekjthfkrsjfnkjdrfn I haven't even like done it properly yet, Ima try planning out the panels now.

Lol at my face. I look scarred for Life.

And Teri's like, 'ooooh no you didn't girl, HOLD MEH EARRINGS ~clicks fingers~' xD
Reply

XD
and meep. hurry up already! C: im so impatient i can't actually do proper comics....so someone has to.

and mwahahaahahahaha C: poor little doll. all this trouble for nothing.

and i burst out laughing at the last part XD xxxxxxxxxxxxxxxxx
Reply

It's okay, I'll eat them. Mwuahahaha.
And omfg imagine Teri actually doing that xD I HOPE YOURE READING THIS TERI!!!

hehehe xxxxxxxxxxxxxxx
Reply