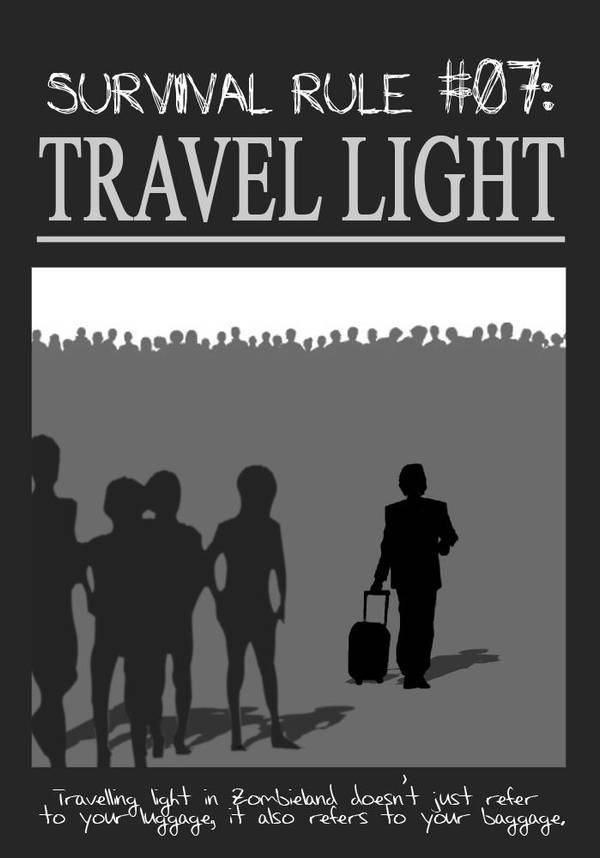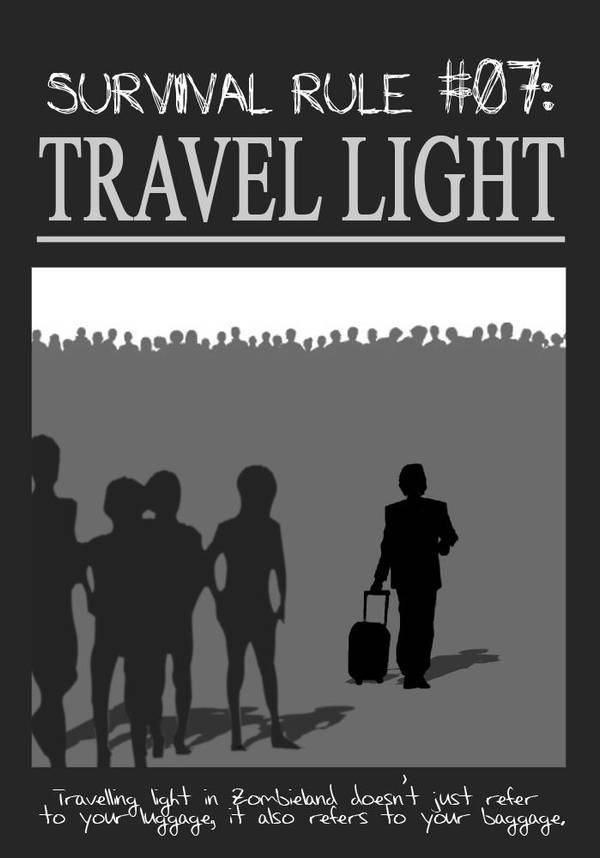 Watch
I get bored lol.
more here:
[link]
Zombieland was an okish Zombie movie; but i did LOVE the whole rule thing there it just random cuts to a rule half way through the movie. "Zombie Kill of the week actually went to..." just awesome.
NOTE: I made the images from various photographs around google, im not reproducing work nor am i taking credit for all the eliments; i just made the composit.

Are you gonna make more of these?
Reply

these are all great
except I wish they were colorful (maybe just a combination of three similar colors, like you have the black, light gray and dark gray)

I would like to ask, is that a font you used on "survival rule..." or did you draw that? What is the name of the font?
Reply


thanx im glad you liked them.
The font? i actually have it on my list as untitled so i couldn't tell you to be totaly honest lol.
Reply