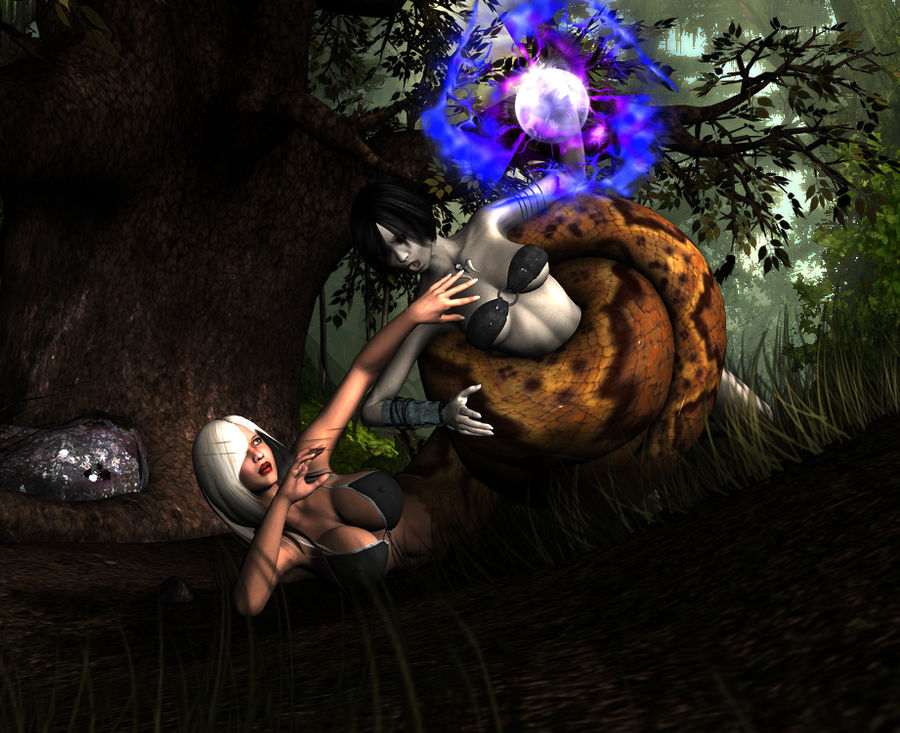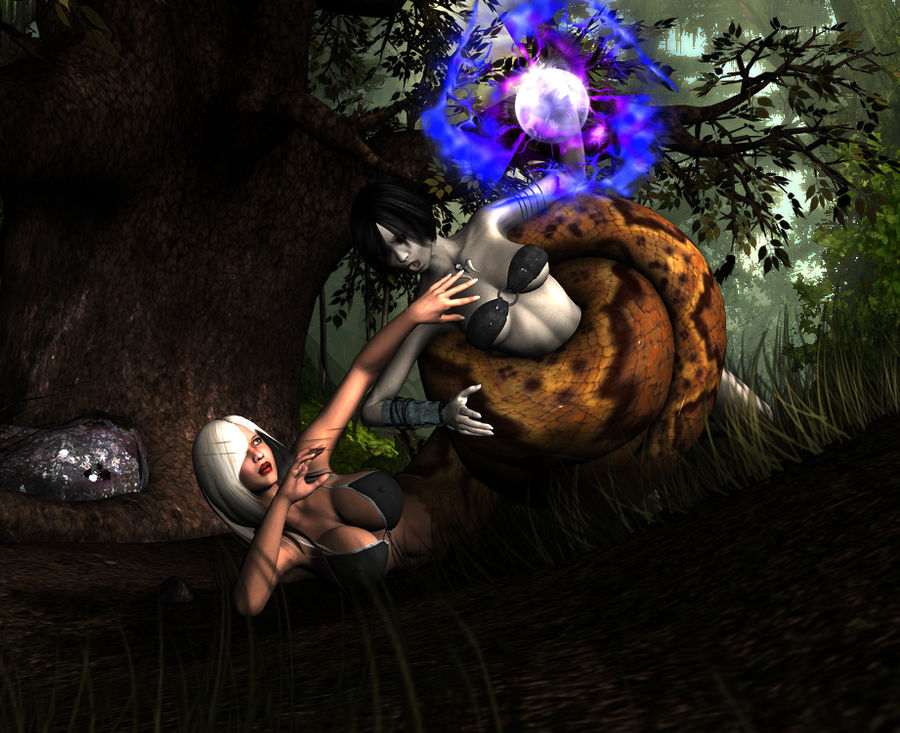 Watch
A picture request I did for my buddy

.
Here we have a very intense moment as Variety tries to hold off Eclipse's evil entity, Sin.
What I like about this image is how it portrays Variety. In past RP's she has often found herself in a dire situation that has made her into an underdog in combat. Yet she manages to always use her powers to the best of her abilities to hold her own against even the greatest of foes.
This image is an example of her resiliance, using her powers to form a Naga tail to keep back a pressing Sin. We can only hope that Variety can somehow reach Eclipse who is still somewhere in there... as reinforcements will certainly not help Variety in this situation. She has survived many hellish situations before, and I'm certain Variety will survive this encounter.
Sin belongs to

Variety belongs to