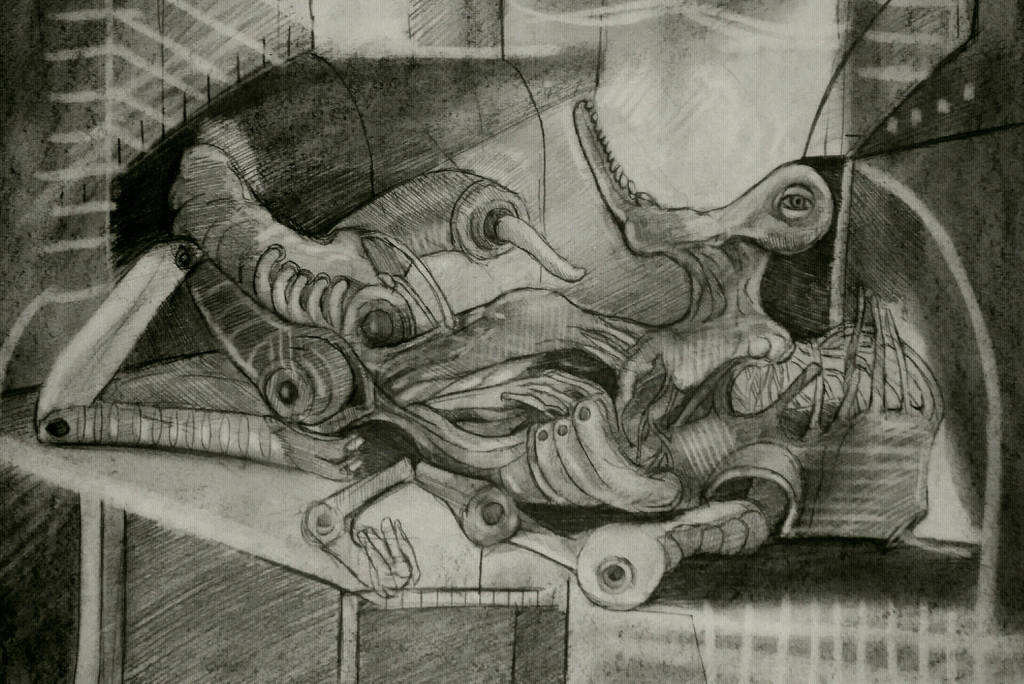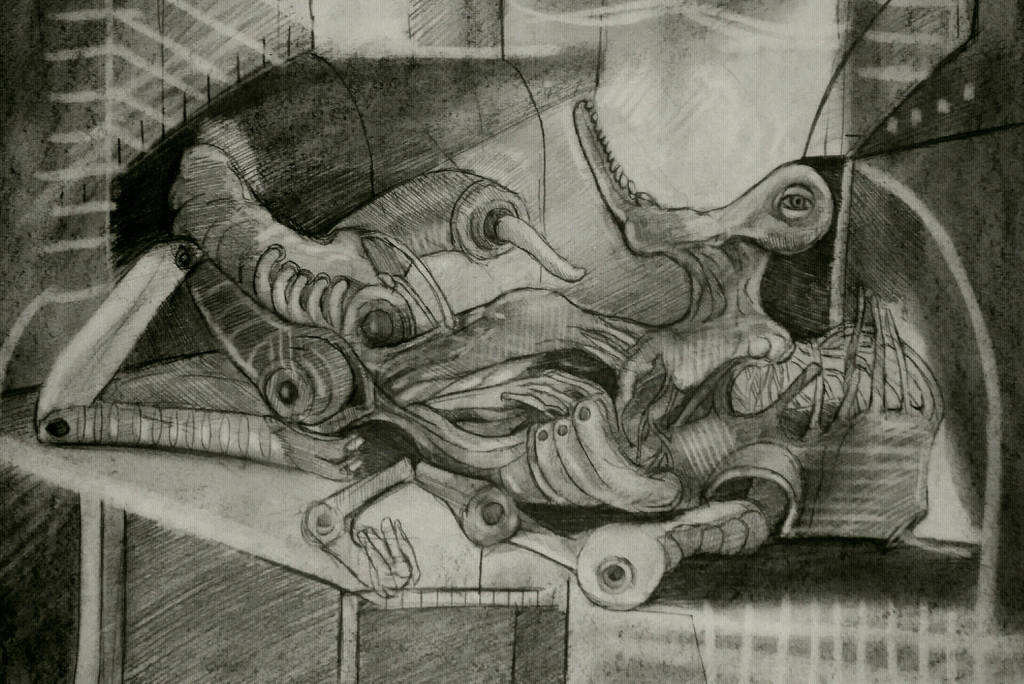 I managed to battle futility long enough to draw again this evening. Here is the result. Thanks for looking.
A3

Reply

Wooooow! Extremely amazing
I love it so much!
😻😻 I hope to see your drawings forever!
Reply

your use of lighting is beautiful, sir
Reply

More luck than judgement I'm afraid, but it's very good of you to say so.
Reply

i will take that as it though what you did was accidental...
so was the chernobyl meltdown, and though there is much suffering associated with it, it is an inexplicable intensely beautiful place now. the decay is stunning and shows a world touched by but without humanity... not to get too philosophical but the accidents and choices i have made artistically are frequently the only things that impress me about myself.
hope you are well.
Reply

There is a great deal about you that I admire and that impresses me; including but far more than your artwork.
Thank you for the beautiful analogy. I agree. Aesthetically decay can be beautiful and if we have the strength to observe objectively can be beautiful on a spiritual level too.
Although we could talk about "Is there ever really such a thing as an accident?" I've realised that most of my drawings (and paintings) evolve without much conscious input. A lot of the time I work on autopilot.
Thank you for asking, the intensity of my recent malaise is subsiding and my strength slowly returns. I hope your own ship has found calmer waters.
Take care
Reply

I've just checked out the result of your demonic play. Great job. It turned out stronger than I expected

I have no knowledge of this new fangled computer trickery. Maybe I should learn...
But alas, no, I shall stay in my cave with but a pencil for comfort.

Reply

Check a couple more variants) One of them colored)
And at the expense of the cave and comfort, try different ways)
Try paint and a brush, try the digit.)
Immediately should not get what you want, but you don't upset and try again)
Reply

I'll check them out. Painting I tolerate as another means of expression, but I haven't used digital art since 1992. I guess I'm a traditionalist at heart. Who knows, perhaps I may one day dip a toe into the 21st century.

Reply

Experiment!) Dreadful Digit sounds great))
Reply

Even though you have strengthed my original image in a number of ways here, I guess I am old school at heart. A long time ago I set myself the task of using only my hands and physical materials to create.
What you've done with my drawing has, for me, highlighted the areas I need to improve upon.
For now I shall continue to stick with traditional methods and work upon the contrast levels and, when I paint again, the colour.
Thanks to your skilled manipulation, the weaknesses in my work have been highlighted. I'll learn from this and improve.
Thank you

Reply

I swear you just became a new face of dp

Professional and talented
Reply

Thank you dear Aya,
but I'm not too sure about that. I scribble a bit and draw what's inside my dreadful soul.
Every time I think it's finally empty, something else comes out.

Reply

Terrible
in its
frankness
picture
of life...

You are gorgeous!
Always nice when
expectations are not
fruitless

.
You
never
disappoint,
dear
PD
!

Reply

Thank you Mio. I really appreciate your kind words.
The sadness of the world, expressed through the form of man, is hidden behind many a door.
This planet is really a giant tear, floating alone in the dark night of space.
Reply

I
admire Your vision
of the universe
and the structure of our
planet

.
Also
admirable
is Your ability to show it
in Your drawings
.
You are gorgeous
, dear
DP


Reply

Reply


Nice to talk
with someone who
understands the nuances

Reply

You are too lovely dear Mio. I'm simply a man that life has compressed. I'm still waiting for the diamond, but all I seem to get is charcoal

Reply