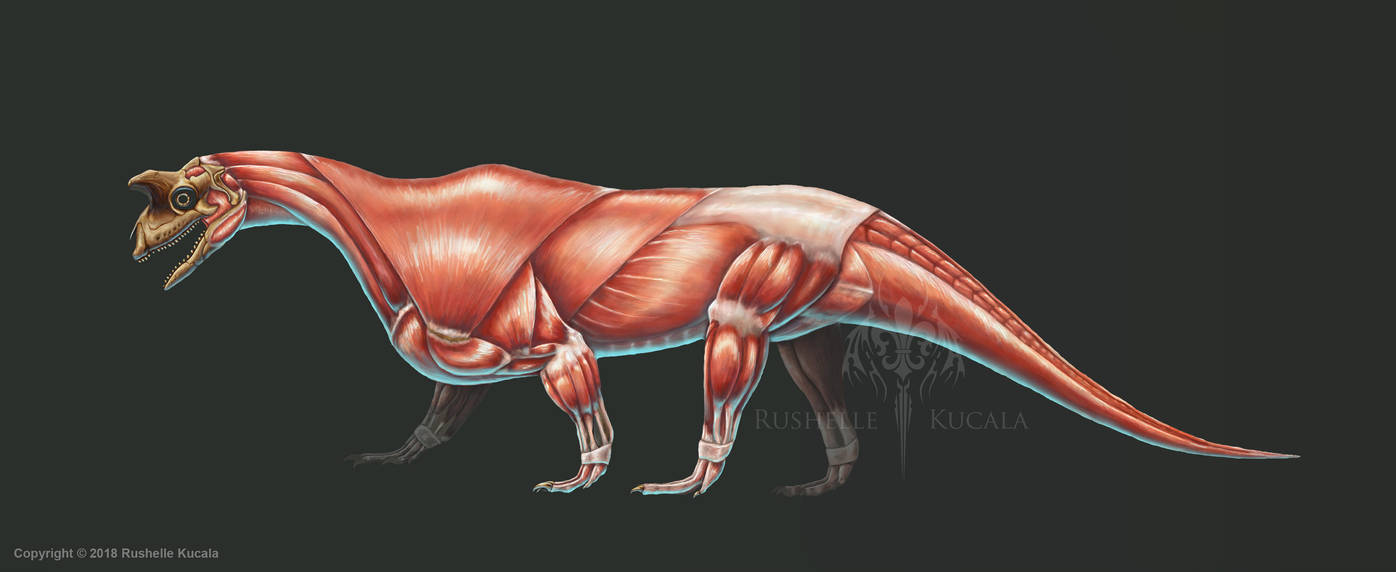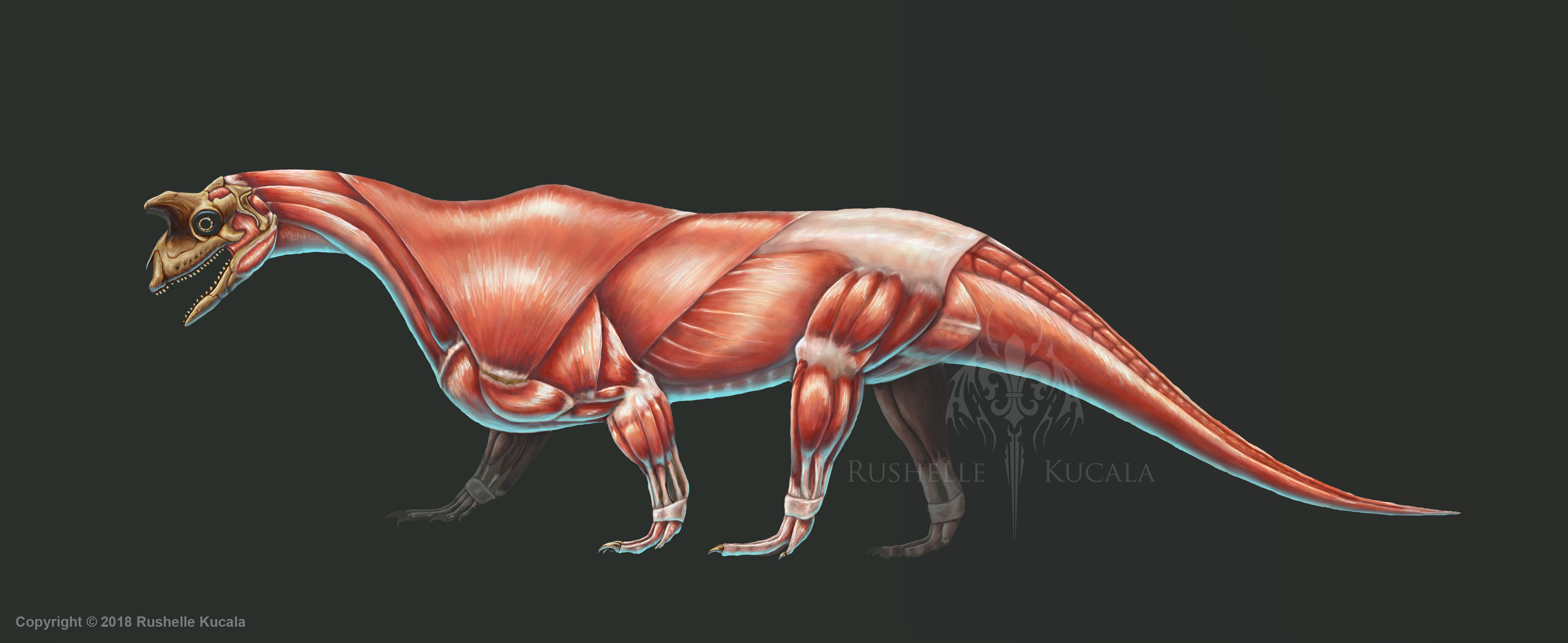 Here's my study and my interpretation of shringasaurus indicus! This study is done in Photoshop and Illustrator. Money has been tight and markers are not cheap! I'm out of certain colors that I use on a regular basis, so for a little while I'm going to have to do my studies painted digitally. As soon as I get more money i'll go back to markers and colored pencils, I hope you guys aren't disappointed!
Related Studies:
My site: rushelle.com/
Contact me at: rushelle@sbcglobal.net.
Buy prints here: www.redbubble.com/people/thedr…
Pretty good. I like your style and who you took a lessor known animal. I like how the horns are angled like the real animal. The teeth seem to indicate more of a mammalian pattern something this real animal might not have had. The muscles are just fantastic. The white shine to them is just amazing. Like how you gave a detail there especially on the thigh and how the muscles seal the bones. the body is nice and stocky however it is kind of skinny. The tail is goes a little down i would like it to go a little up. Overall this looks great and original.
The Artist thought this was FAIR
2 out of 2 deviants thought this was fair.