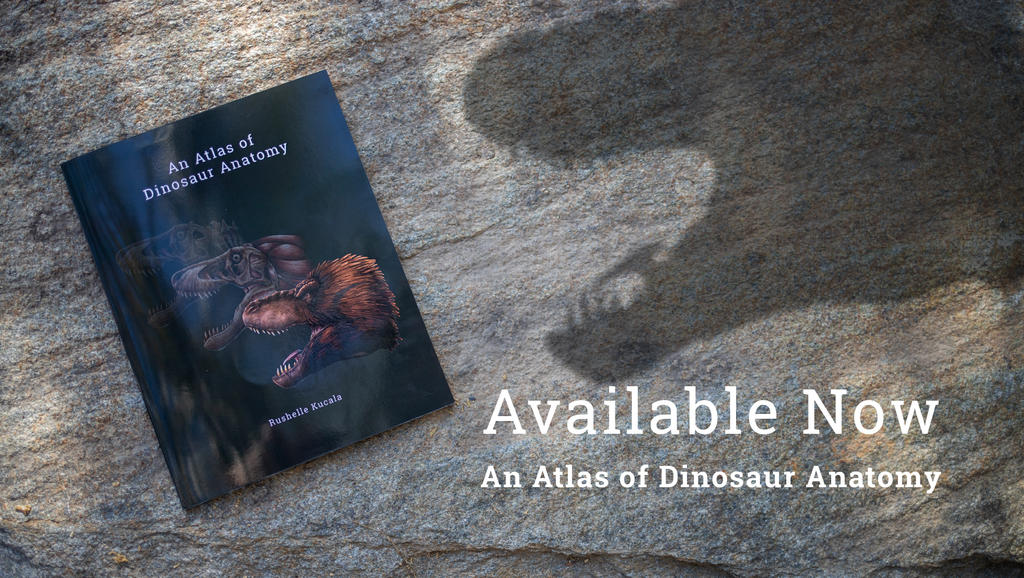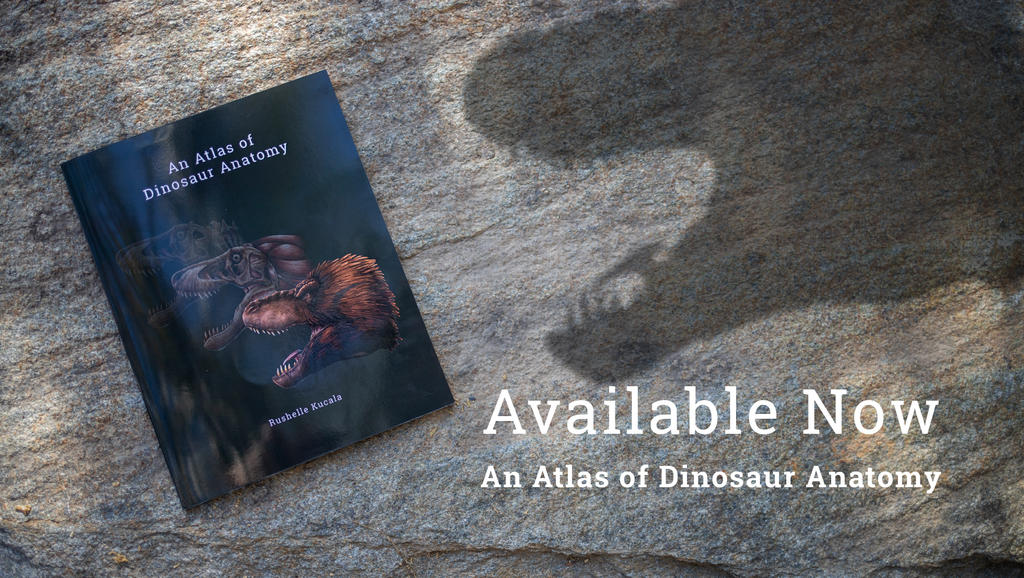 I just wanted to let everyone know my book An Atlas of Dinosaur Anatomy is officially published and for sale! It contains skeletal, muscle, and restored studies on 17 dinosaurs- 2 dinosaurs are only found in this book! You will not see these two anywhere else! Each animal is very detailed, as accurate as possible with the research of the time it was created, easy to read labels, and in color! I put a lot of time and hard work into these so I hope everyone enjoys.
(Note: I know the preview thumbnail looks a little dark, but trust me, it doesn't look like that in person and is high quality!)
Buy
An Atlas of Dinosaur Anatomy

here:


My site: rushelle.com/
Contact me at: rushelle@sbcglobal.net.
I love the style but not much to say so i will now write i loooooooooooooooooooooooooooooooooooooooooooooooooooooooooooooooooooooooooooooooooooooooooooooooooooooooooooooooooooooooooooooooooooooooooooooooooooooooooooooooooooooooooooooooooooooooooooooooooooooooooooooooooooooooooooooooooooooooooooooooooooooooooooooooooooooooooooooooooooooooooooooooooooooooooooooooooooove it i can not buy it though due to it being $66.
i think you put down the price because dinosaurs died 66 mya. But i love the shadow its so cooooooooooooooooooooooooooooooooooooooooooooooooooooooooooooooooooooooooooooooooooooooooooooooooooooooooooooooooooooooooooooooooooooooooooooooooooooooooooooooooooooooooooooooooooooooooooooooooooooooooooooooooooooooooooooooooooooooooooooooooooooooooooooooooooooooooooooooooooooooooooooooooooooooooooooooooooooooooooooooooooooooooooooooooooooooooooooooooooooooooooooooooooooooooooooooooool. I love it,i love it great great great great great great great great great great great great great great great great. You get the idea THe shadow is done nicely however i recommend not asking for everything to be reviewed. I still looooooooooooooooooooooooooooooooooooooooooooove it you are so cool and congrats. I will see if i can save up.
The Artist thought this was FAIR
5 out of 7 deviants thought this was fair.