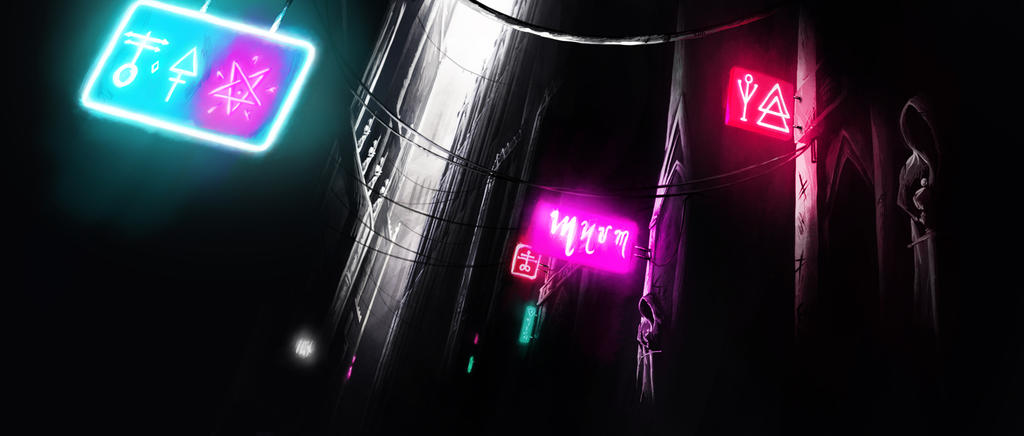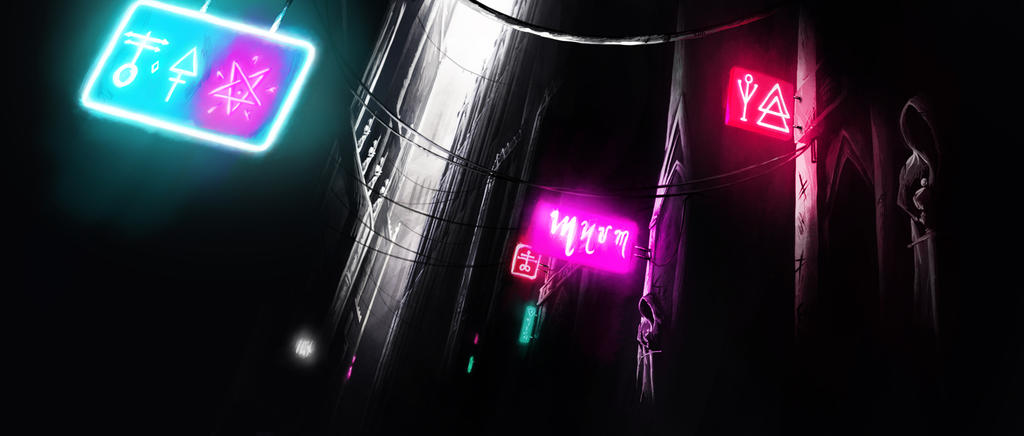 Du décor Cyberpunk, encore. Et comme d'hab je suis en train d'en sortir une version un peu animée qui viendras plus tard avec moult effets.
Normalement c'est l'avant dernier visuel que je fais dans ce style, les prochaines choses que je posterais seront en aquarelle à nouveau

Cyberpunk again, maybe the last before some watercolor. A Animated version with some fx will come soon.
The owner of this deviation has disabled comments.