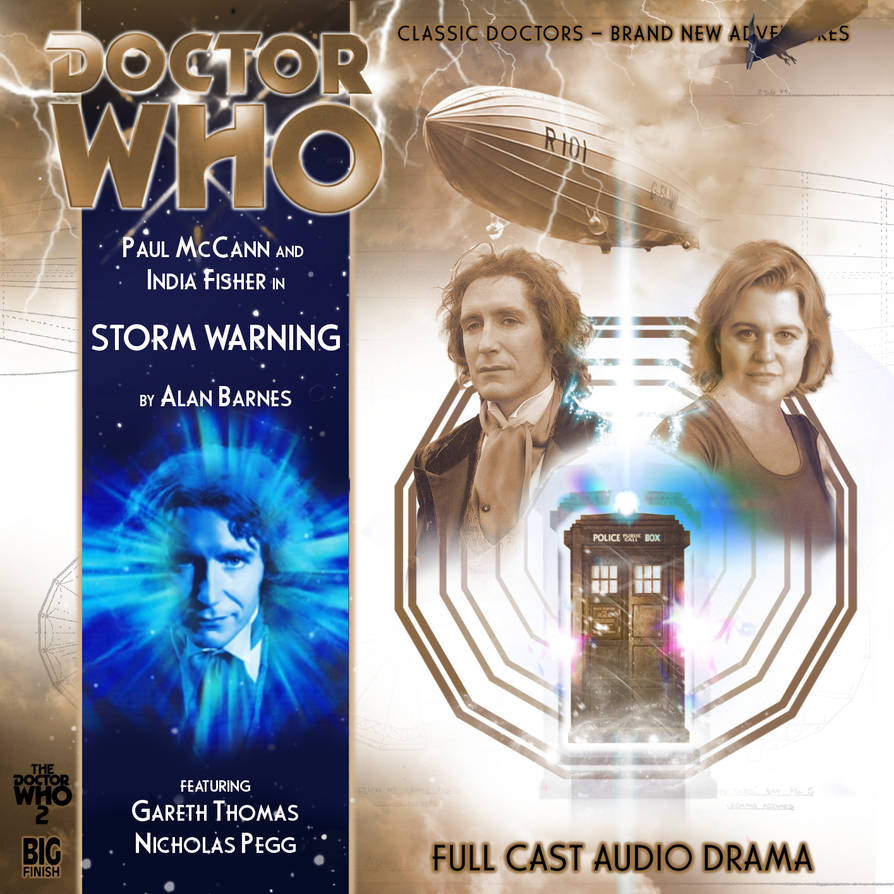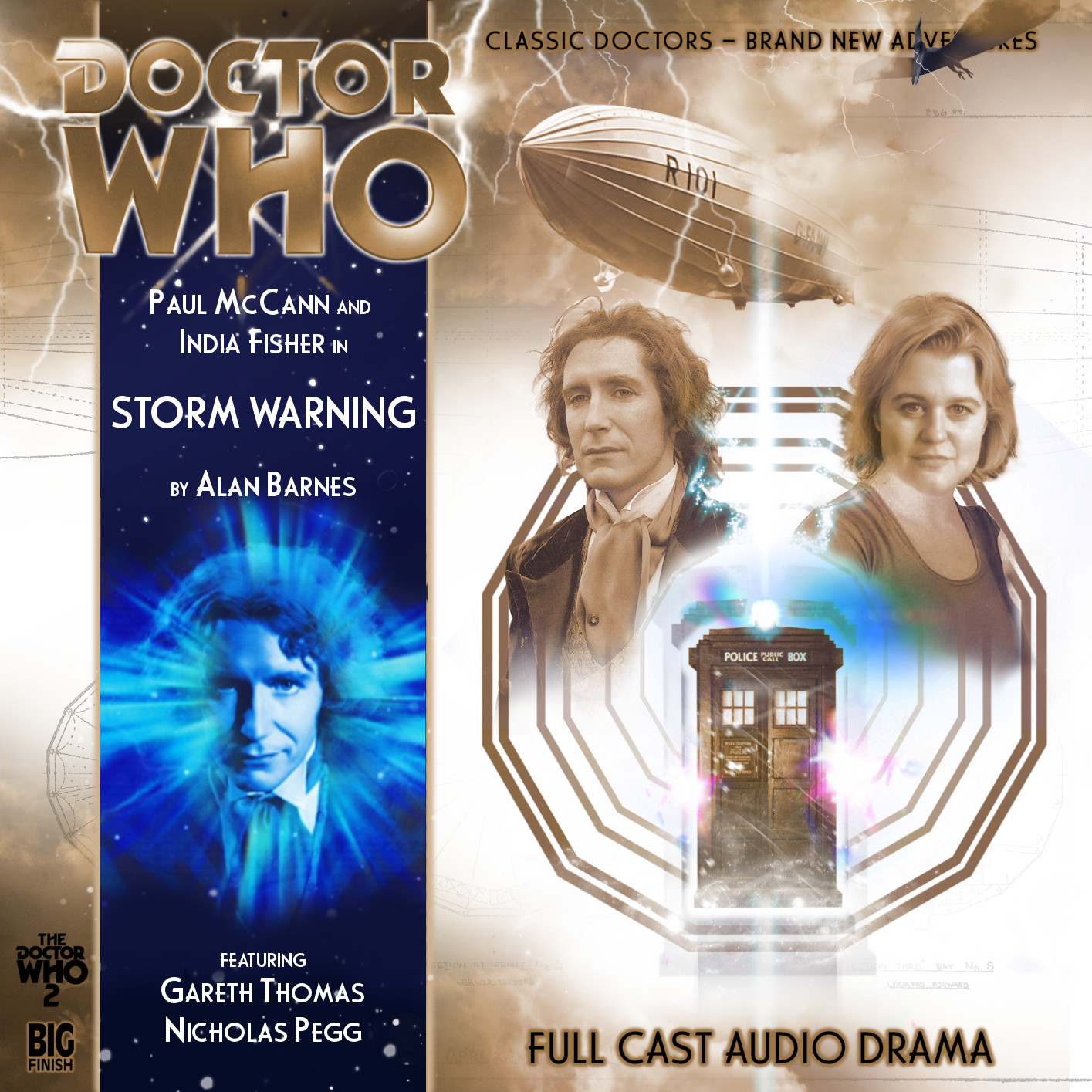 Heres one of my recent attempts for a Big Finish Doctor Who cover, this time for audio 16 'Storm Warning'. It not my favorite cover but its not bad.

Is there a way to grab non-specific-to-released-stories versions of the elements of the Big Finish covers? I've been wanting to make some myself in this format, but I have no idea where to find the elements unedited (leftside border with titles and Doctor's face, text on the right, etc.)
Reply

For all my Covers i had to recreate templates for each of the Doctors using some Blank covers i found, i think it was Flickr. Or at least they were on Flickr, can't find them now. I have found some on Anthony Lamb's website he created some of the original Big finish covers;
[link]
If you have a flick through you'll see some blank stripped covers.
With the text it's a lot harder as the original font used on these, Casablanca, you can only get through paying for it, costs a fortune. But i did find one similar called OptiCivet which is what i used for a while.
Reply

Love it! Can you tell me what font you used for the credits/title? I've been looking everywhere for it.
Reply

Very cool!!!! Loved that story!
Reply