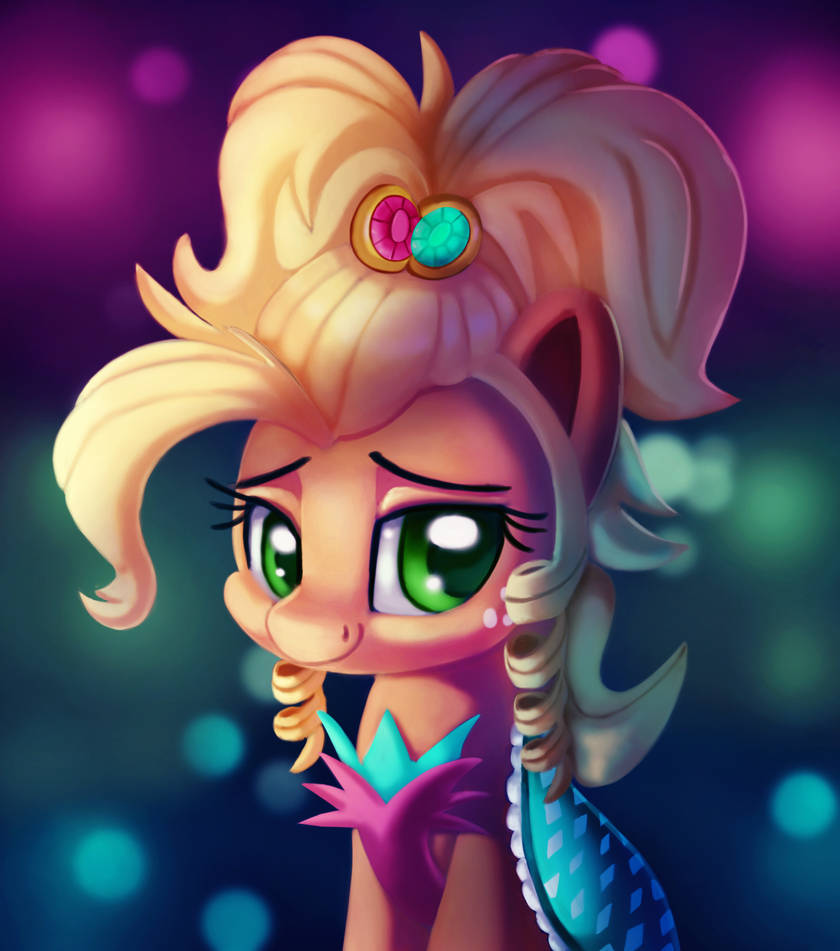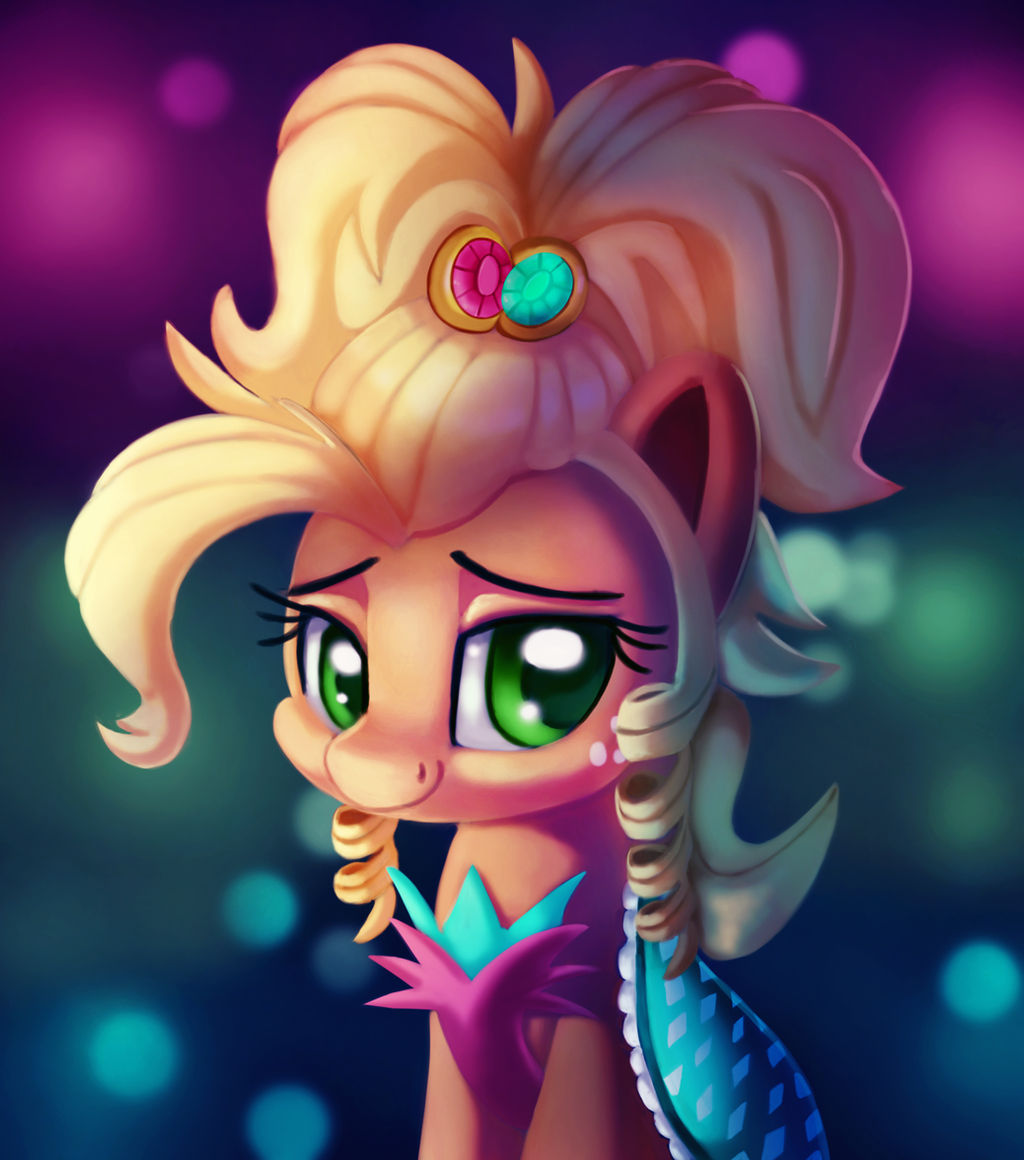 so, i finally managed to nag
Esfelt
enough to convince him to draw me an Applejack and he went and almost killed my poor heart with this absolutely adorable sketch of Applejewel...i tell you, his style is just so cute it should be illegal!
Anyway, i had a lot of fun coloring this one, i used a simple style for the rendering given esfel'ts very round and cartoony style since i thought it'd fit this better than some detailed rendering that would probably end with me making this uncanny to the nth degree

I have to say i'm really happy with the end result with this one, despite not going overboard with details, i think the colors make more than up for it!

As always, i hope you'll like it!

Tumblr post