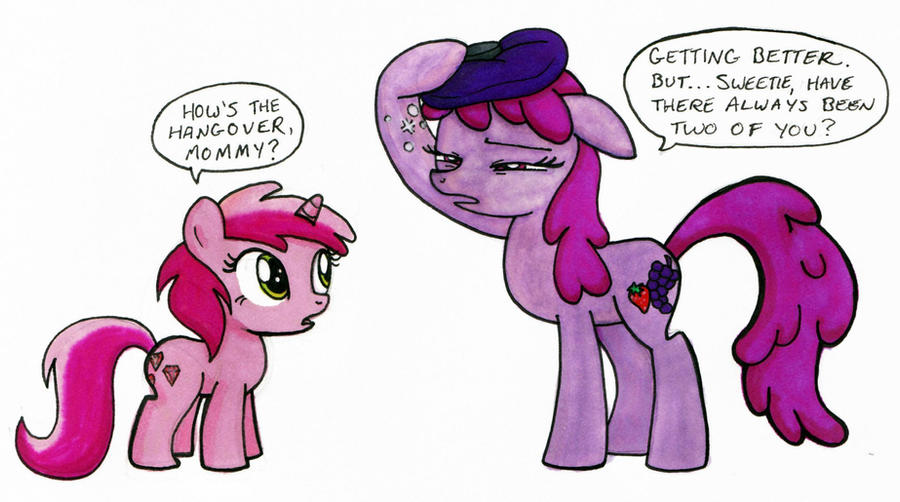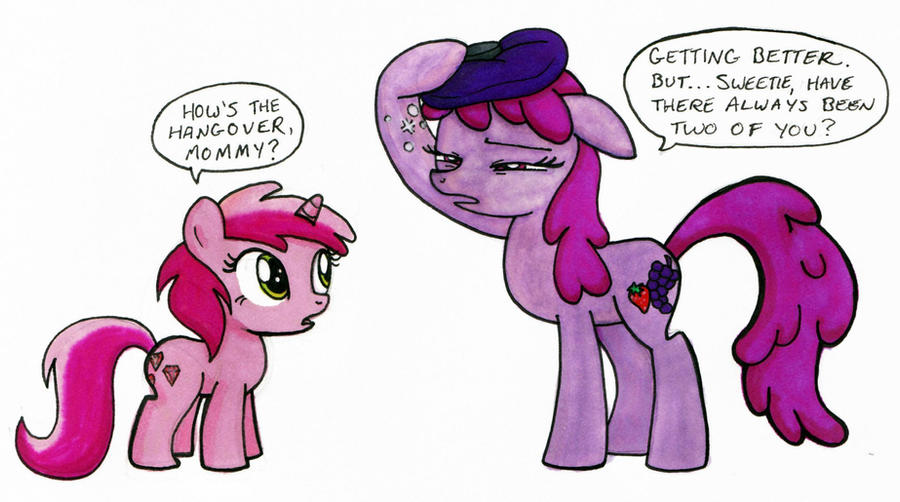 Watch
I'm sure Ruby's completely used to Berry Punch's binges by now. Just one of those things where if she wakes up in the morning and hears puking, she knows to make her own breakfast.

Alcoholic ponies. Seriously, the shit this fandom thinks up. I love it.

Forgive the colours on this one. I know they look awful, but it was the best I could do with my collection.


Berry Punch and Ruby Pinch (or whatever the hell people call her) belong to Hasbro and Lauren Faust.