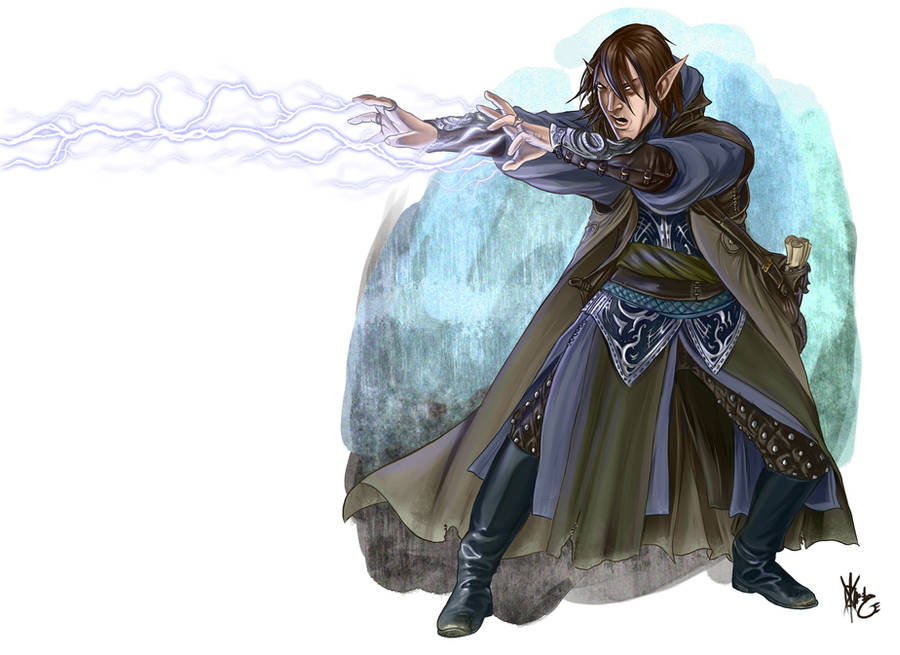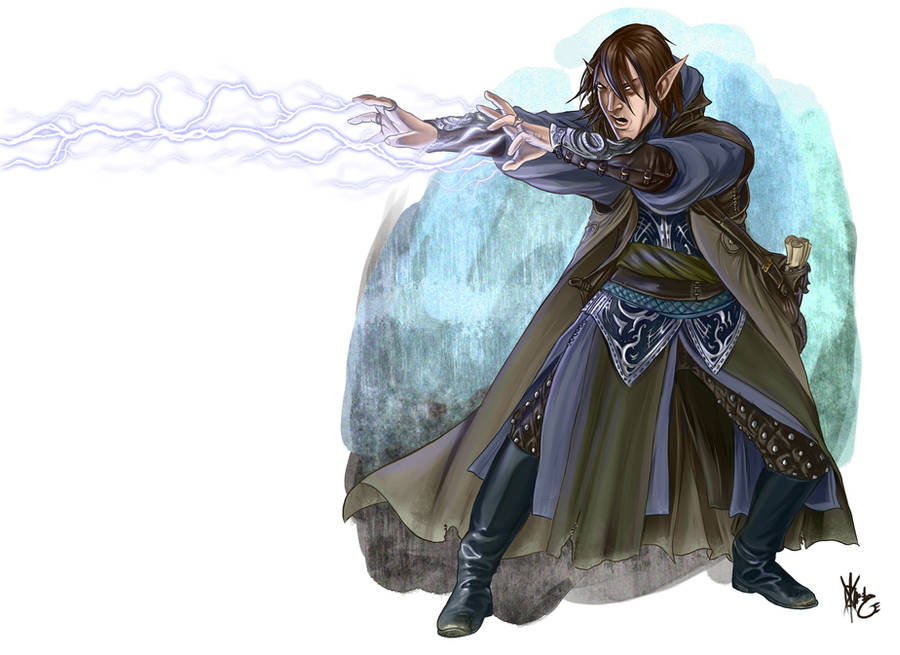 Watch
Man lightning bolts hurt, by the way did you know staffs and wands only really act as a focusing tool for wizards and other spellcasters, kind of like a magnifing glass and the sun.
Reply

Depends on the setting. Hell, in WoT, they're not even a focusing tool. They're just a crutch. Sometimes literally, sometimes figuratively.
Reply

Or they hold actual charges for magic or spells. Thats why he's extra bad ass! He dont neeeeed it!
Reply

The colors are fantastic on this, very vibrant and give life and sets a good feel to the entire picture - super clean lines also add to the entire awesomeness of it. This is definitely something you would see in a professional print in a book or the likes - Well done!
Reply

Easily one of my favorites of yours, really cool.
Reply

ABSOLUTE fave !

Reply

damn, this looks good enough to be in a DnD book.
Reply

Thanks! This is actually going in my portfolio that Im sending to DnD. Cross your finders for me

Reply

Very cool! You've got a noticeable twinge to your style, a...I don't know, but I might have guessed you drew this from the coloring on the face. I love the thigh guards and the scars on his hand! Nice detail; it looks like you had fun with his design, with making every part interesting in some way.
Reply

Im glad you like it. Yeah I've been working on a distinct style for quite the while. My problem is Im either too worried about the design of the character, or his pose. Very rarely do I get both right. I think I did here for the most part. But I do wish this character was a little more interesting.
Reply

Hmm. Palpatine was a bad influence on this guy. Then again, he's a bad influence on anyone.
Reply

The sith dont have a patent lightning. As evil as he was, I bet he still had to buy toilet paper, lol.
Reply