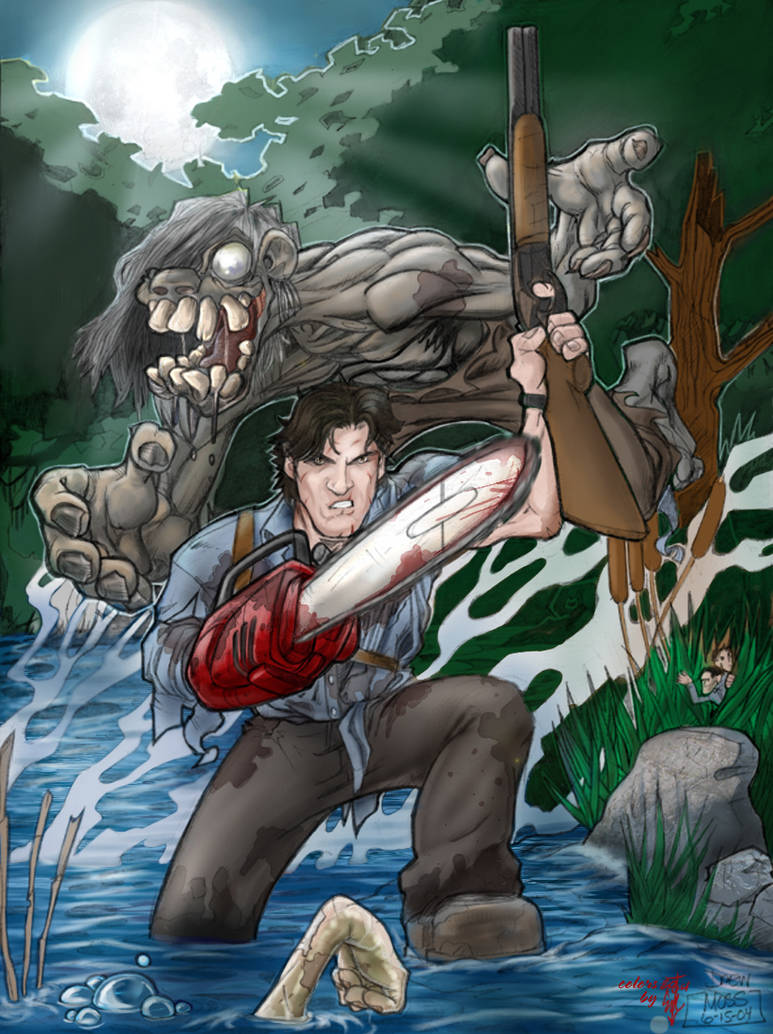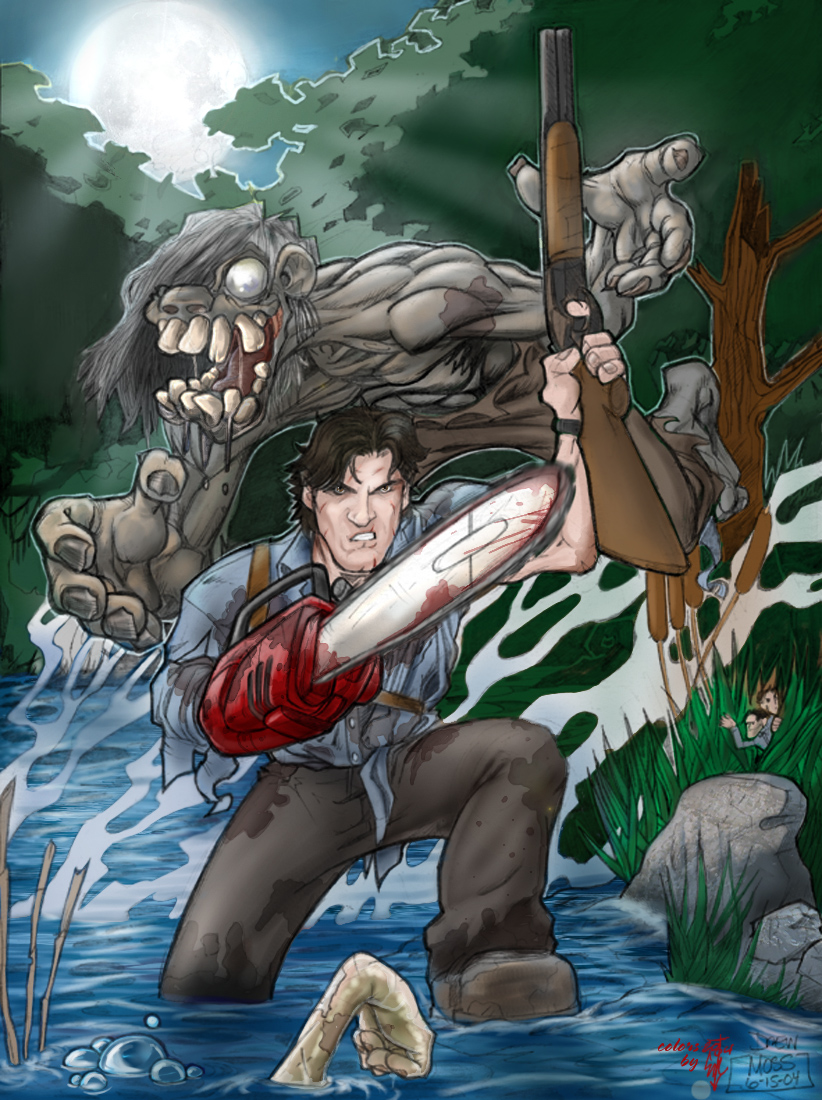 Watch
Ah, when I first saw this in Drew's Gallery, I just KNEW I had to take on coloring it. So finally here it is.
Here's his original drawing:
[link]
This here is my color job on said drawing...
Here's good ash bad ash Ash hauling ass through the wilderness, taking on deadites left and right as usual.
Hail to the King, Baby!
Major Props to ~Drewerd for conjuring up this wicked image.
Hope I did the drawing justice.