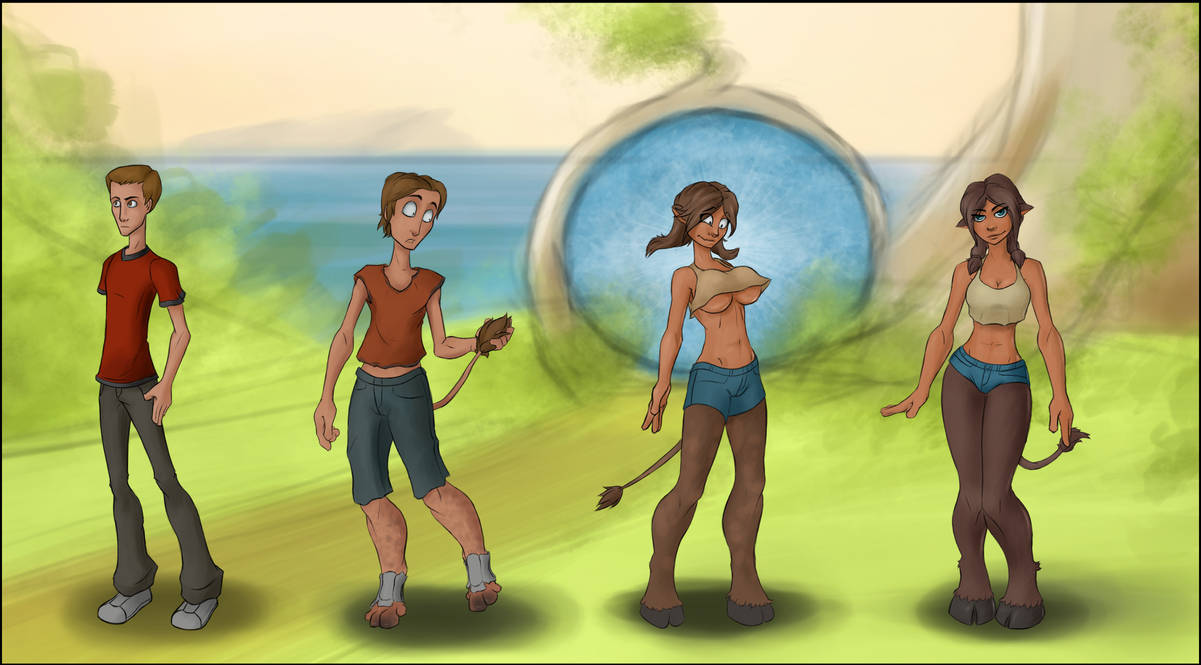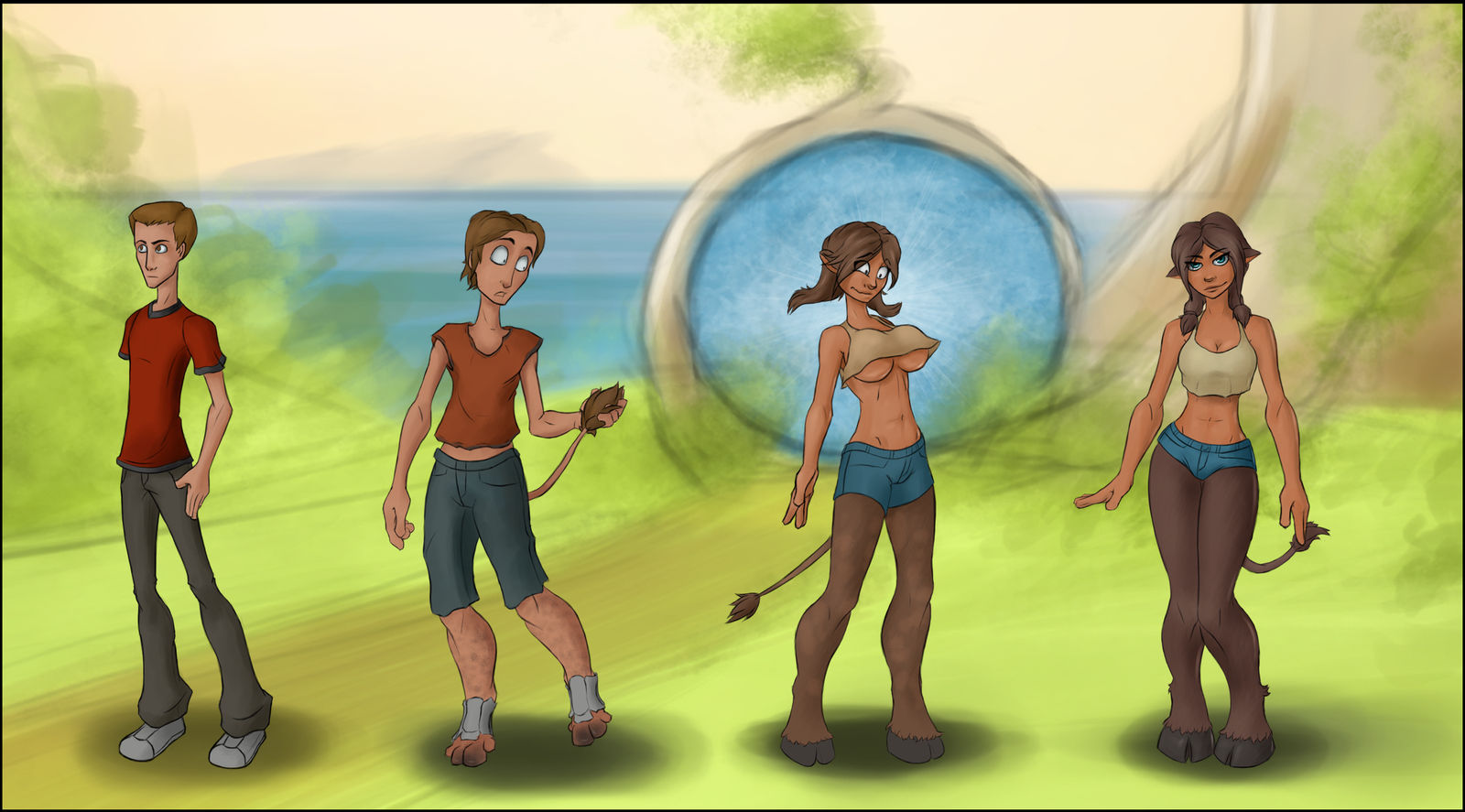 Watch
Walking through the portal, he didn't at all know what to expect on the other side.
But upon his first steps he saw a verdant garden of alien yet beautiful vegetation, completely unlike anything he'd seen in the cement jungles on Earth.
As he walked further from the pleasant humming of the gateway, he was struck with a most bizarre feeling emerging (literally) from his coccyx. From his backside, a tufted tail had shot out.
With his attention focused on his new appendage, he did not notice that his feet managed to rip through his denim shoes and that two of his toes grew both larger and more solid.
But he did notice when from his chest, two sizeable mammaries exploded (figuratively) forth.
Her hair had, for some reason or other, decided that a set of low-hanging pigtails were the most appropriate. And her red tee was now instead a loosely hanging, cropped tank top, which left little to imagination. As did her short-short jean-shorts.
Despite having changed species and gender, the new Minogal felt quite apathetically about these changes and accepted them as if there never was a change to begin with. And so she walked off into her new home in The Realm of Skytharia.
----------
Haven't made a TG-sequence in forever. Anyway, enjoy it for the moment, It'll be a little while until I can make something like it


Oh! And you should totally download it for the full view, as it was intended.
The owner of this deviation has disabled comments.