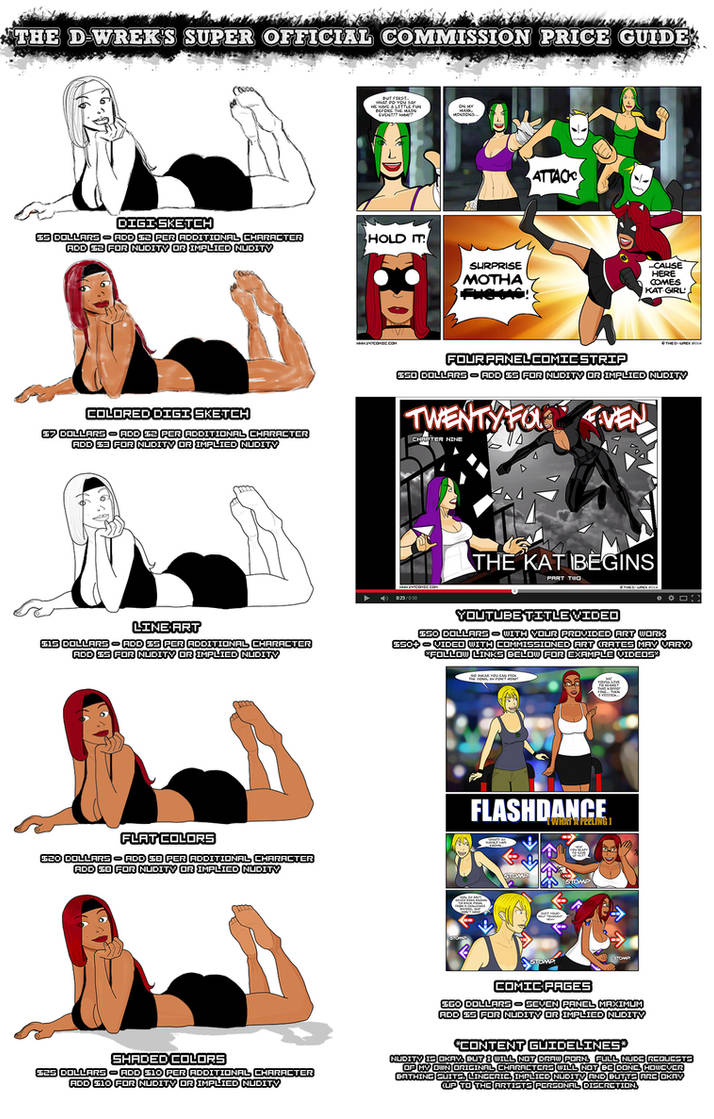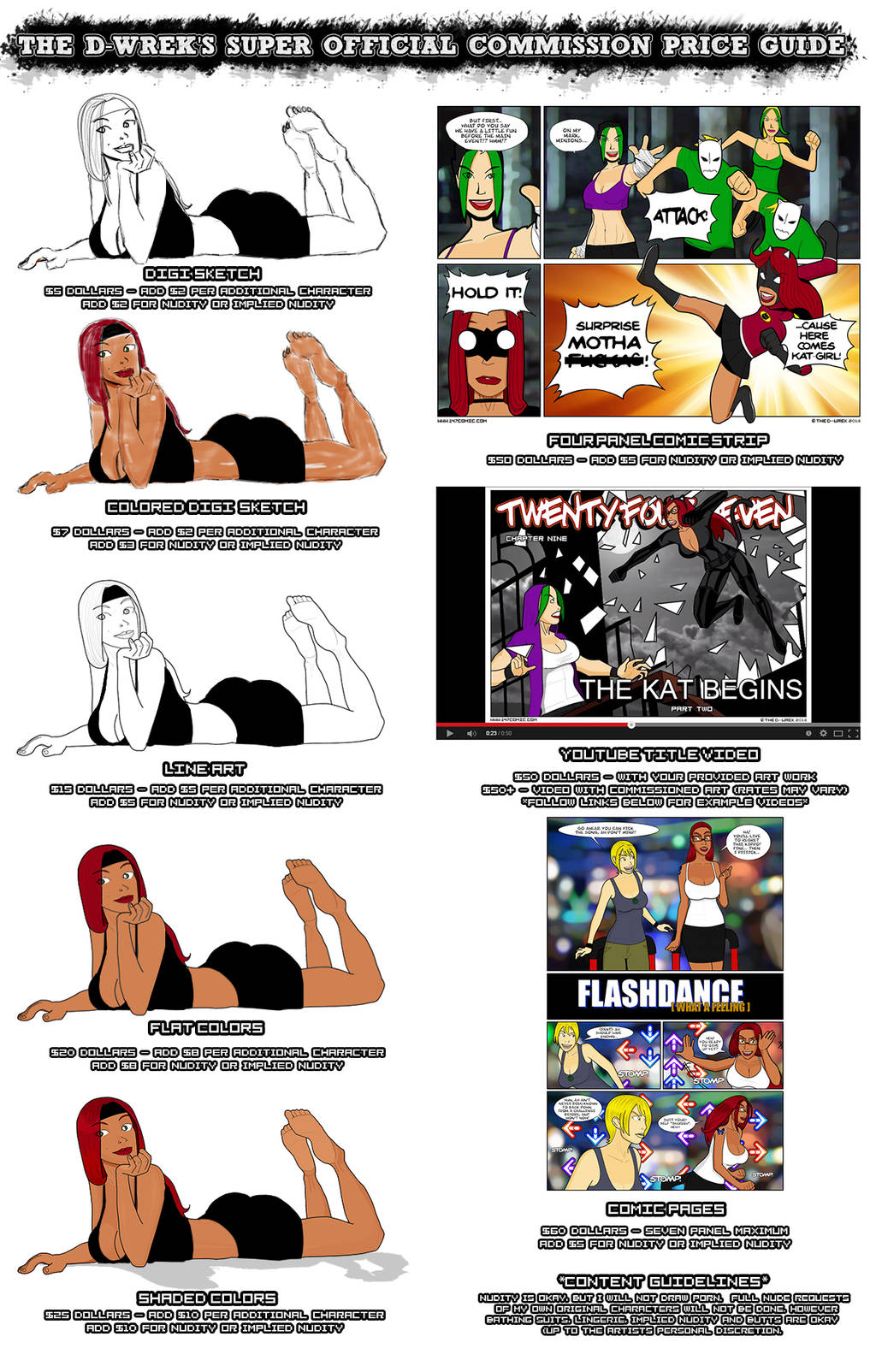 Watch
Send me a note here, a PM on Comic Fury or email me at 24sevencomic@gmail.com to begin the process. Thank you.

Youtube Title Cards - Do you have a web comic? If so I can provide you with title cards uploaded to youtube for every chapter you have. Or on that same note a Character Profile image with music that fits the character! I can use your art or mine (further commissions prices apply) and with the song of your choosing it provides a nice compliment to your update. Here are some examples.
www.youtube.com/watch?v=ZpDHLw…
www.youtube.com/watch?v=esf4yi…
www.youtube.com/watch?v=bH_CaE…
www.youtube.com/watch?v=SAkp-I…

so does butts count as nudity?
Reply

Ehhh, depends. Have an idea you're interested in? I can give you a better answer if I know the context of the drawing? PM if you are.

Reply

Reply