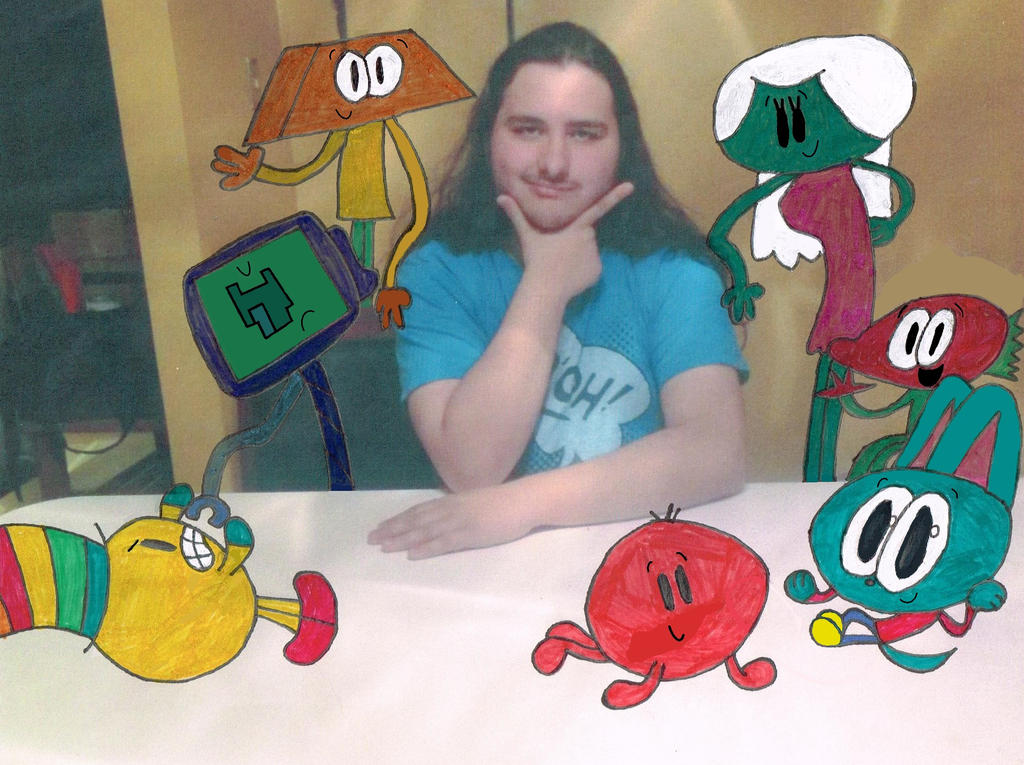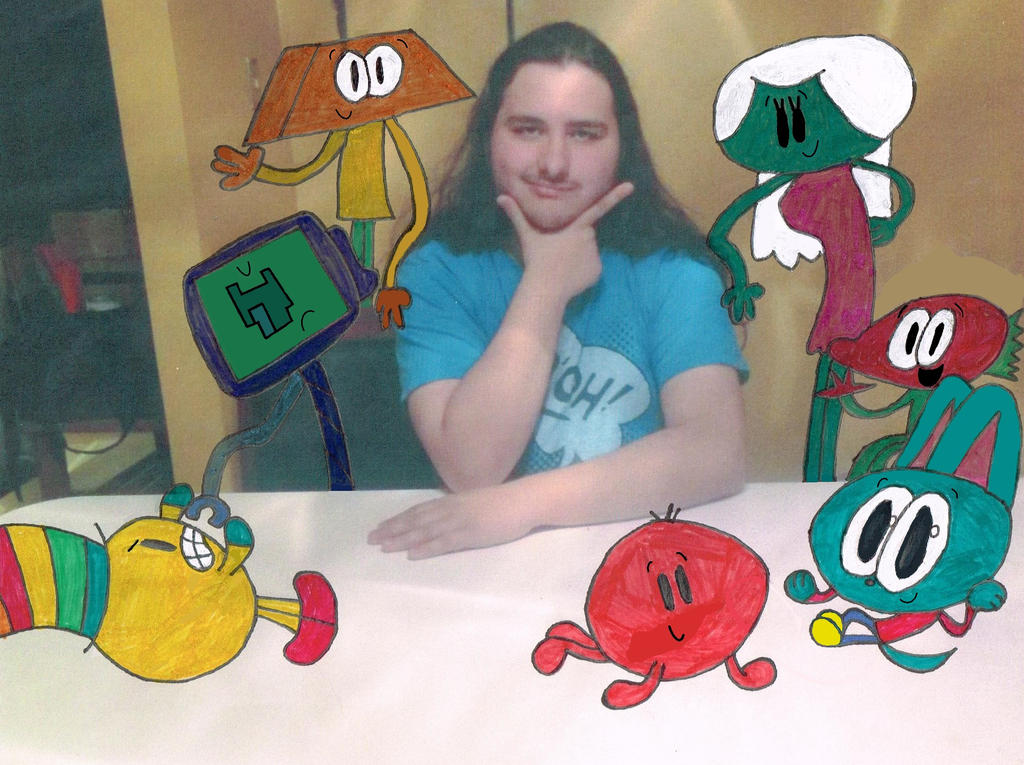 Watch
On May 30th, 2015 I graduated high school and i'm proud of it.

I was saving this picture for this day to show you i'm back, and that The Jameson Group and I will always be here for you guys.

I don't honestly know how to use Photoshop to put hand-drawn characters with real people, so I printed a picture of me sitting at a table by my self.

Then I sketch out The Group with pencil and colored them in with markers.


Then waited for the marker ink to dry and used a bottle of Whit-Out to fill in the white parts like eyes and teeth and waited for the Whit-Out to dry.

After the picture is dry I re-outline the characters with two different types of black Sharpies markers.

after I finished the outline and waited for them to dry, I scanned the pictures into my computer, then edit all the see-through parts of the characters by using Window's Paint then waited for 5/30/15 to come so I can show you all what I made fir this day after my graduation.

Consider this my gift to all of you, my good friends and watchers on Deviant Art.