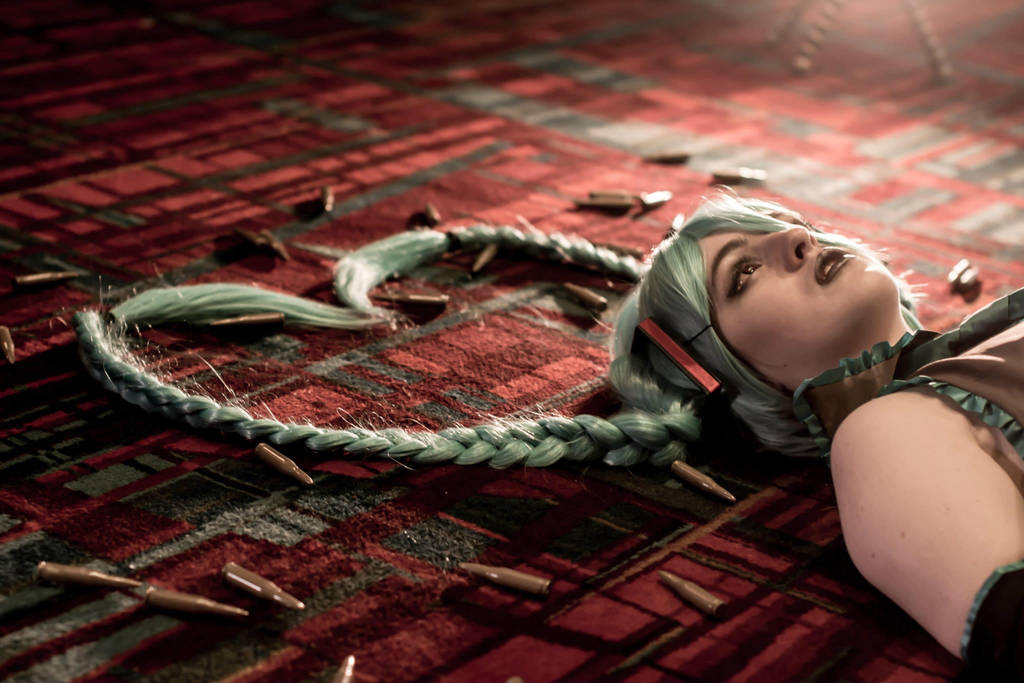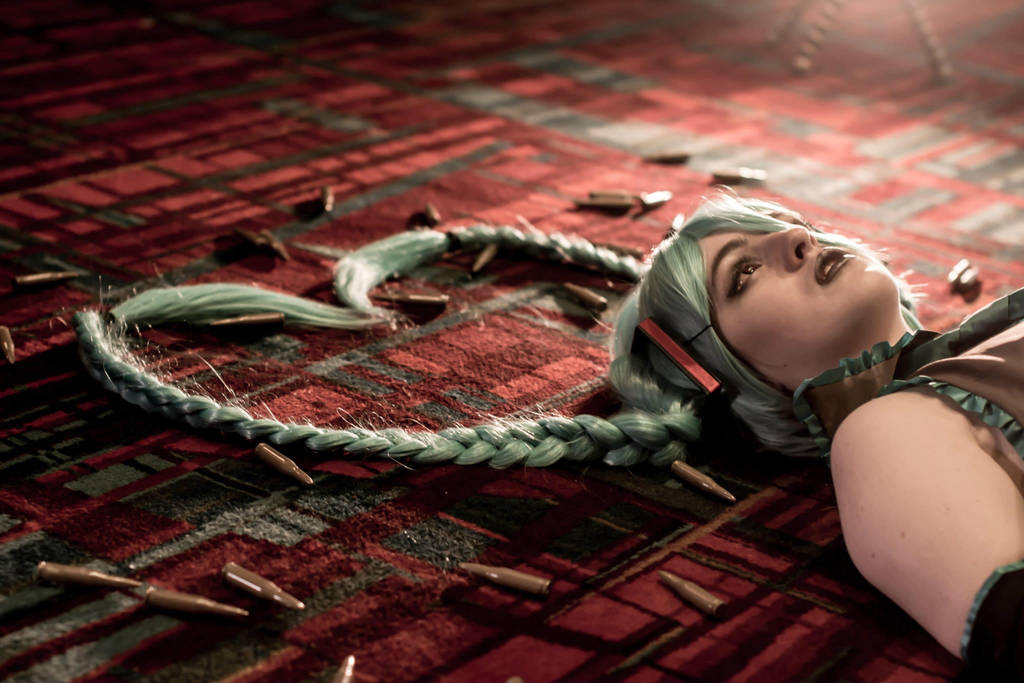 Watch
Here are some pictures of my Popstar Jinx cosplay at Connecticon 2014 this year!
And if any of you are butthurt about my design for Popstar Jinx you can check out my deviatation "How to deal with hate 101" here
fav.me/d7rp5yd

... .... more like gothic Miku with bullets....
YOU DINDT EVEN MAKE THE TATTO... How can someone say OHHH Jinx just because of messy make up and the wig?
the only thing that is a little bit jinxy is the bullets

And the worst is that youre a lil flamer that cant agure with arguments that you dont wanna hear
Reply

Oh no I can argue I assure you! But telling me something so opinionated and completely irrelevant to me is when I become a "flamer." When people like you come along a tell me "no that's not a thing" that's when I become a "flamer." Because you know what? It's fucking cosplay. AND IT'S NOT FUCKING DONE. And people like you repeating what's been said to me a thousand times is where I tick. And I assume you're human and understand that irritation of being told something over and over AND OVER AGAIN can make someone FUCKING EXPLODE. So instead of trying to belittle me and tell me I'm wrong for what I cosplay you can go and get lost.
Reply

Honestly at this point you can'T even say anything for yourself this, is clearly just a miku outfit in any perspective i may try looking at it.
you didn'T even attempt modding anything about it, and you never tried finishing it, and all you say is always blank and "OH MYEH GOSH THIS IS MY IDEA AND OPNION AND" look, you didn't even attempt doing any effort, this is just sad. You never finished it, you never will, it'S not a jinx cosplay.
It's just a sad proof of how lazy you are.
I'm really just disappointed humans could be this way.
Reply

And for another thing, why the fuck you so hung up on me??? You started this conversation in JULY OF 2014, then you come back in August of that year, AND HERE IT'S FUCKING OCTOBER OF 2015 AND YOU'RE STILL HUNG UP. I don't know what you call that, but I think it's ~hilarious~. It's been a year and a half since I've done this, and I pretty much backed out of DA at the same time. Go find someone else to waste your time on.
Reply

Slay me asslord. I did put effort into it but I didn't get the right shots, which is also my fault for being shitty during the shoot. But you can royally fuck off. I think Jinx would be a weeb and this would be her outfit SURRY. NOT SURRY.
Reply

Well I like the Idea but with no tatto I don't its Jinx :I like I said
Reply

i for one, LOVE this cosplay. i think its really creative <3
Reply
Goodbye, maybe. I'm obviously not sorry for getting involved but I would love it if you'd allow me to send you this hate message over my friend's shitty Jinx cosplay because we used to cyber on the weekends. I know it's lazy and uncreative but who cares if it's just braids on a Miku outfit? I haven't seen the whole outfit because I was busy masturbating over my figurine collection but she's actually managed to put little thought into the idea. I for one, fricken LOVE the idea of getting my e-penis stroked so I'm going to continue being meticulous over nothing. People like me are nothing but annoying and tedious. If someone has a Rin wig on, but a Luka outfit, are they uncreative? Well obviously, but that's not the point. I'm the type of person to judge cosplays because I have nothing better to do so I'm going to put the authenticity of your cosplay into question. It's people like you who make me get sick at the cosplay world. Cosplay is about PAYING FOR OVERPRICED SHIT and JUDGING people on their costumes because that's how they choose to present themselves.

Have a good day. *tips fedora*
Reply

Excuse me but I'll have none of your shit on my page because what you just posted was absolutely fowl. It was no argument in any way and it's extremely immature.
If you want to grow up and be an adult and actually debate this topic with my friend and I, let us know. Because YOU and YOU'RE friend aren't the victims here. I was the one to receive hate mail, and if someone wishes to bash on me for my ideas and creative liberties, they may freely go ahead if they want to be CONSTRUCTIVE. I have plenty of hate that I deal with on Tumblr, and fascinatingly enough they can actually hold an intellectual argument with me. Maybe you should study a little harder in school and then maybe we can bring this up again.
Reply

oh thats cute, your friend send you my message? what did she have you write hers too? oh and i love all the changes you made too it! if you were smart enough to go on my page you would see i am a girl so there is no p-stroking here C: or maybe you were talking about yourself? i dont judge people on their cosplays, but if they're being a major a-hole over my friend's cosplay, then yes! i will judge them cause if thats what they want to do, then thats how they're going to get treated. cosplay is not about paying for overpriced shit and judging, its about having fun with the skill set you hav, and NOT judging people with what they create. but since your friend had to be a little prissy i had to step in cause im sick and tired of the cosplay community judging each other for no reason at all. your role model must be yaya-hon huh? all she cares about is judging other people and try to make herself look perfect when shes not. so have a nice day friend cause i wont waste my time on you anymore C:
Reply

Well... you basically just put braids on a miku costume but okay...
Reply

hey you, nice to see you commented on my page. There's this link. In the description. And it'll kinda help you with this predicament you call judgment.
Reply

You might say that but it's not the same, because ahri still her ahri traits, and a different outfit in some ways, but seriously, what you did just there was just lazy and unoriginal as hell.
Reply

What I'm saying and what you're saying are the same thing, except you insist on telling me I'm wrong.
I don't know what your dealio is, but what your doing by "shaming" me like some butt hurt dweeb who'll live with their parents for the rest of their lives, is getting you no where I don't know where you get off thinking that you can just judge people like some imperial god. Like your word is all true or some shit cause you don't know the half of what went into this cosplay. It's anything but lazy I assure you.
So you can go head and take your hate somewhere else. bye.
Reply

Reply