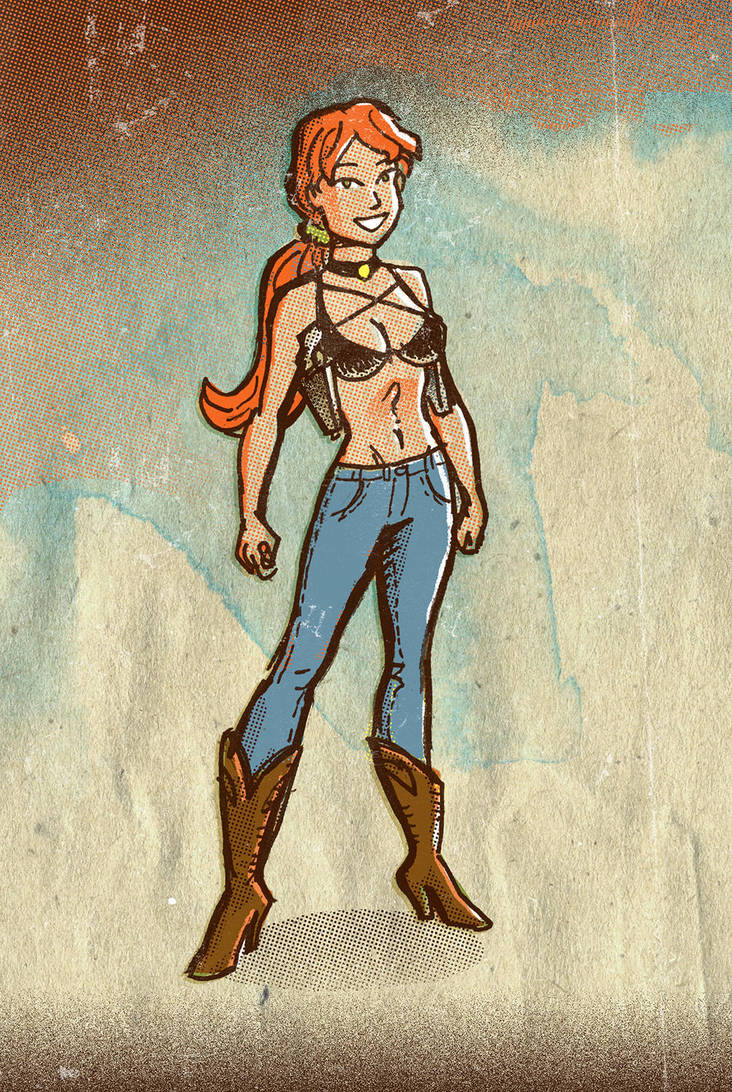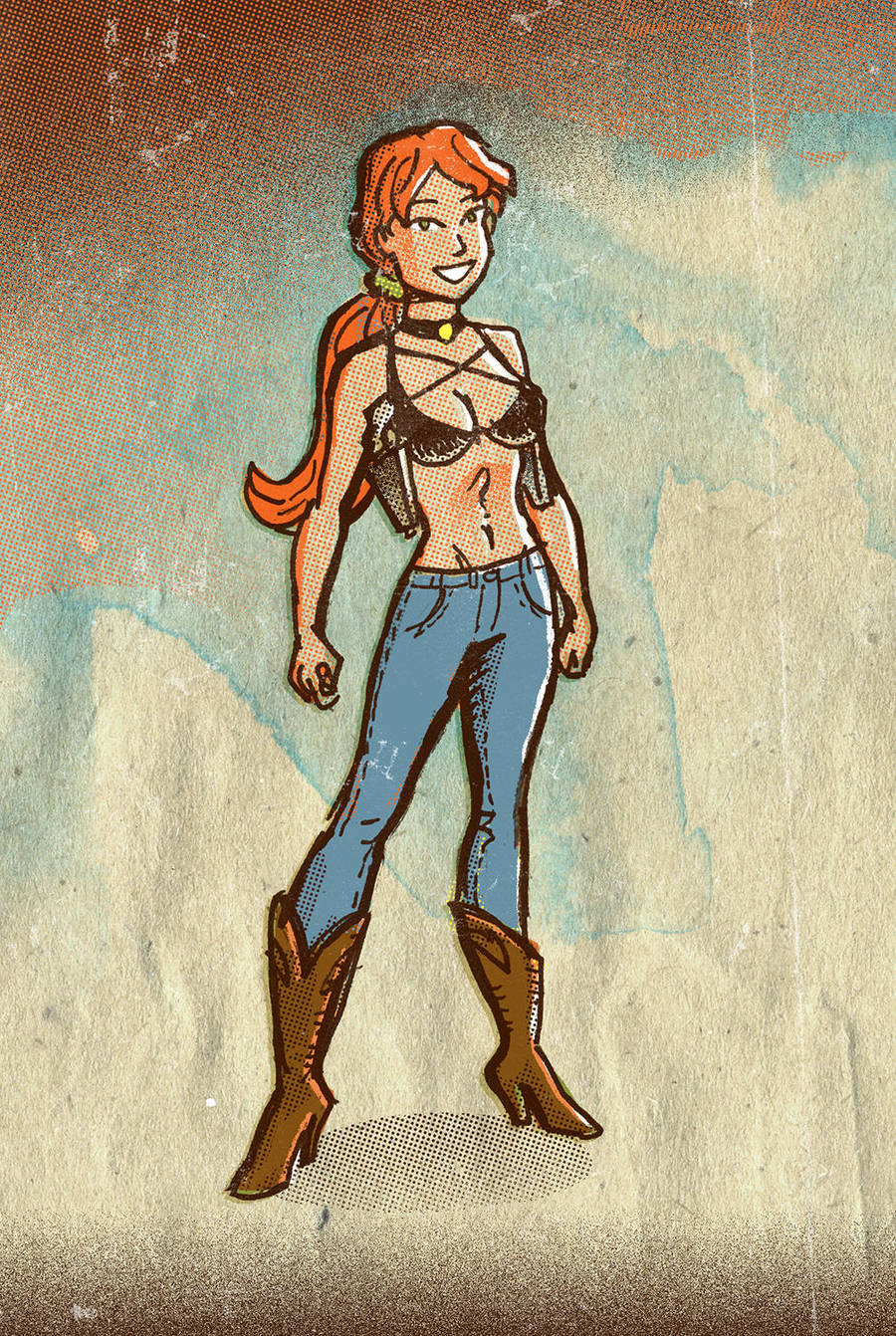 Watch
Now in color:
From

's webcomic and crossover projects, this is Scale, who has an extraordinary weapon that can take all sorts of forms, including a liquid armor.
She's currently adventuring in the webcomic
Cowboys and Crossovers
, but has been also seen in the pages of
Tales To Behold
and
Abúi's Travels

And just as I thought this couldn't get even better... you add colours!

Reply

Beautiful and in animated style!!
Reply

Thank you! Tried to keep her close to her real design, but also in my style!
Reply

Wich you do amazingly!! I wish I could maintain my style with such congruence as you do!
Reply

Oh only on here. I have a bunch of other styles for my commercial work, and it can be quite confusing hehe
Reply

There's a beauty!
-- a beauty who once threatened to castrate Quinn!
Good thing she doesn't hold a grudge.
Reply

Thank you! She has her sharp edges for sure! Thankfully she doesn't always follow through…
Reply

... thats my girl!?

You've really brought out the best in her, current outfit included

Thanks a LOT!

Reply

It is, it is! Inspired by her depiction from the Yet Another Gamer Comic chapter
Reply

Ooooh, she looks really cool! Nice work

Reply

Thanks! Yeah she's pretty cool!
Reply

Reply