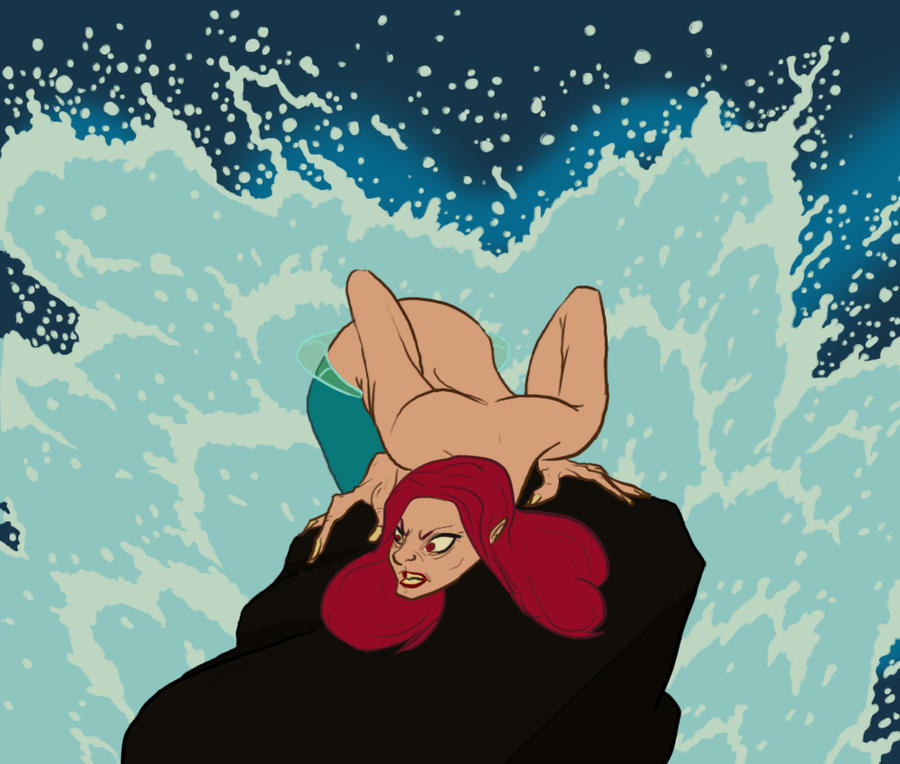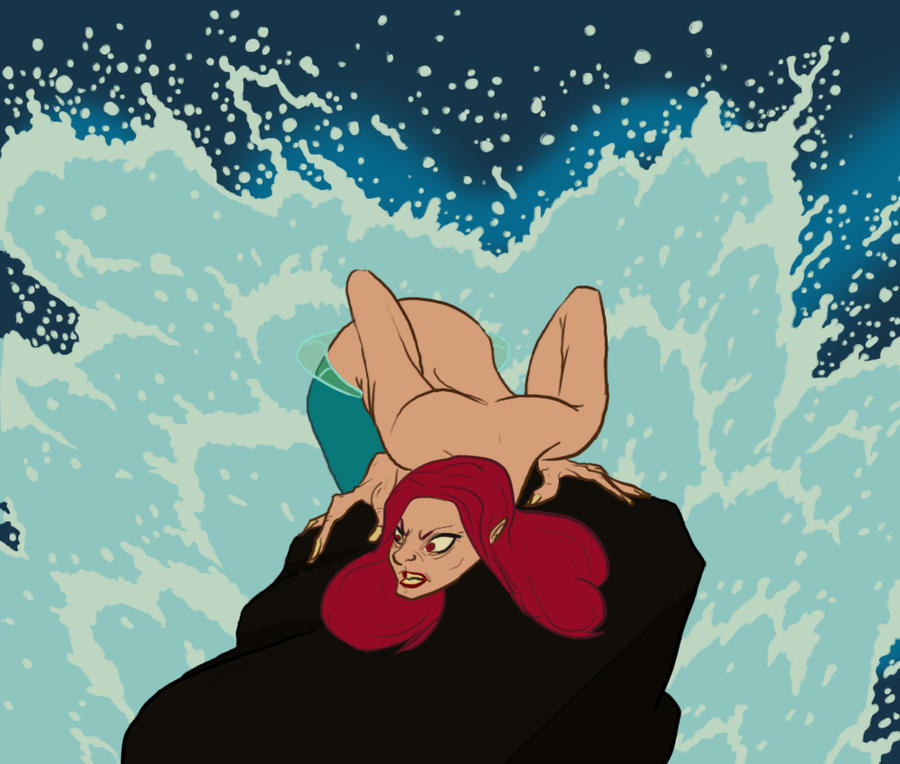 Watch
Here is my submission for

's Art Jam where the topic was: Fairy tale characters turned into evil characters!
As you could probably tell, this is a parody of the Little Mermaid's classic scene of her singing on the rock. I redrew it, everything it pretty much the same, waves n all. oh god those waves.
In the movie Peter Pan, I think the newest one out? they had some really scary and creepy mermaids. I was like oh snap what if Ariel was like that.
Ariel is copyright of Disney.