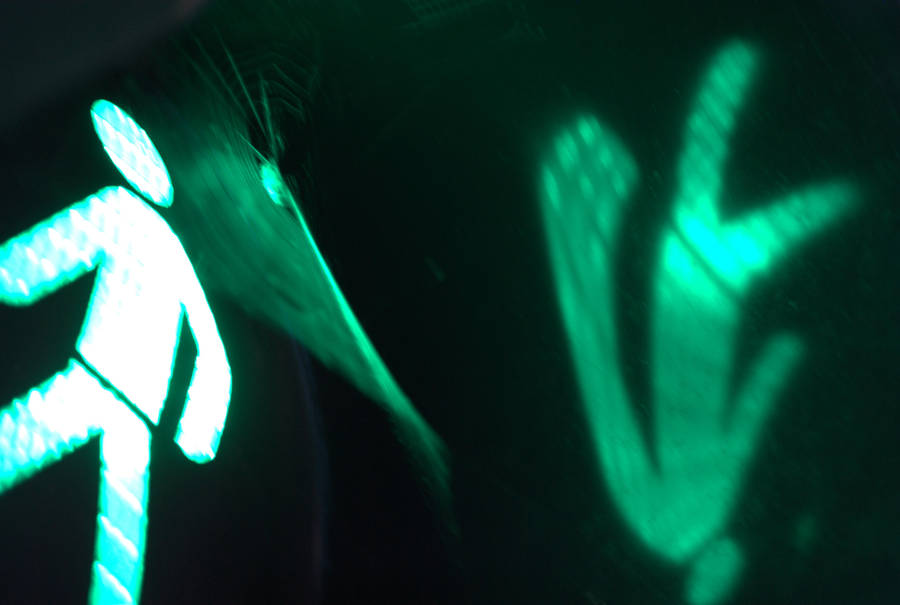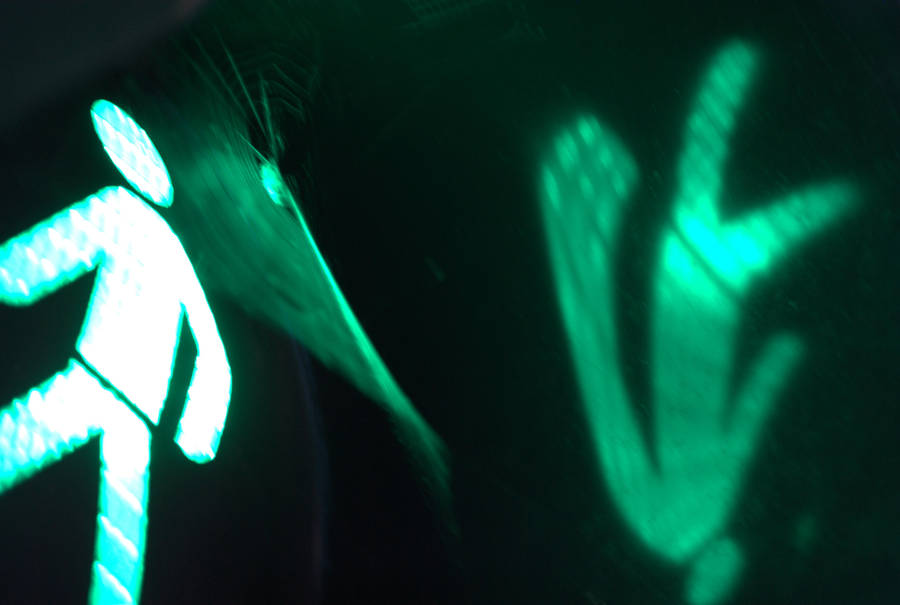 A traffic light lit by LEDs.
Shown is a german pedestrians green light and the reflection in it's shade.

Oh and there was a spider's web...

arg, schade, dass es leicht verwackelt ist, sonst wärs echt ein richtig geiles bild

schön gesehen!
Reply

Ja, war nicht so einfach... wo bei ich mir unsicher bin, ob es nicht sogar einfach nur überbelichtet ist... Zumindest der Kopf links wirkt sehr scharf umrissen.
Aber Danke für das Kompliment!
Reply