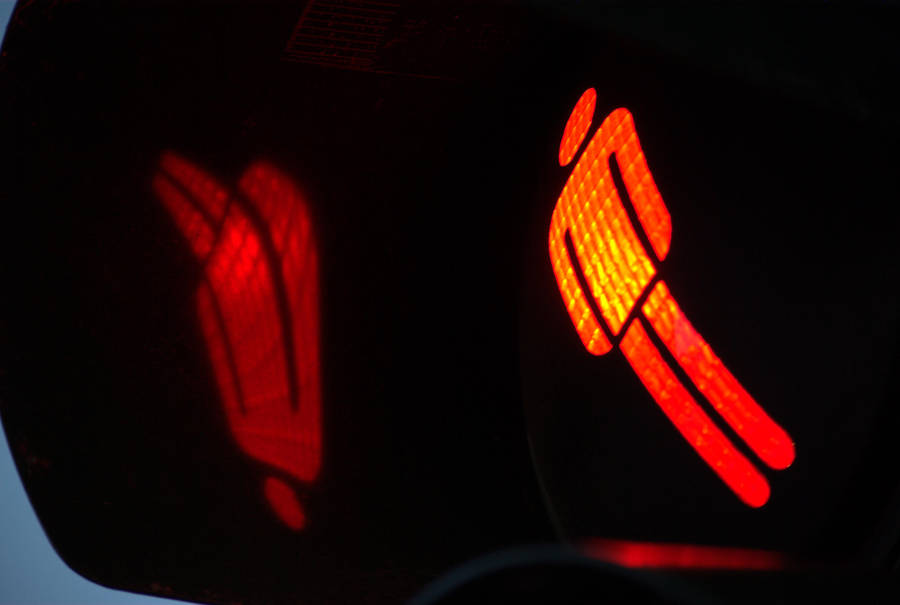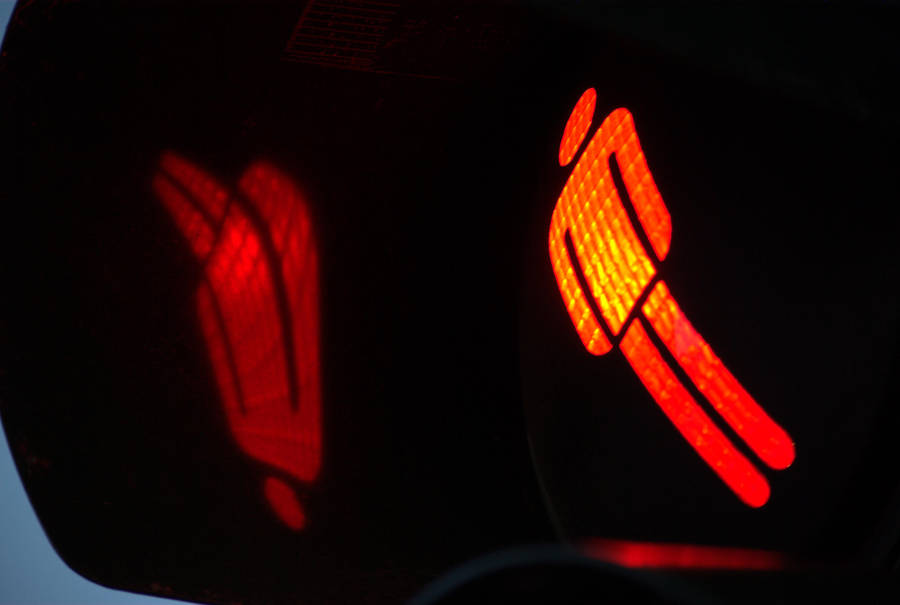 A traffic light lit by LEDs.
Shown is a german pedestrians red light and the reflection in it's shade.

nice reflections!

Reply

Sorry, nochmal.
Schweinegeil in rot und grün.
Ich würde die helle Ecke noch ausschwärzen/wechstempeln.
Reply

Joa, ich versuche Fotos immer so wenig wie möglich nachzubearbeiten; seh' die Ecke als Beweis an, dass sich das Licht wirklich im Schirm gespiegelt hat

Danke für das Kompliment!
Reply