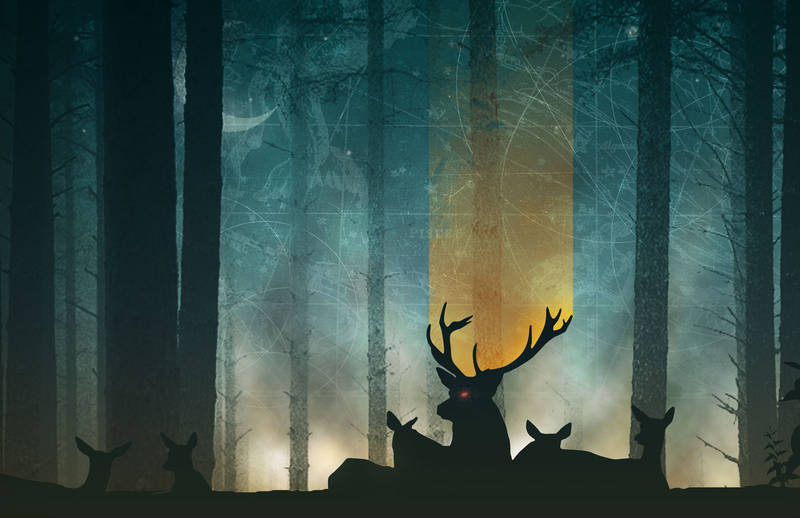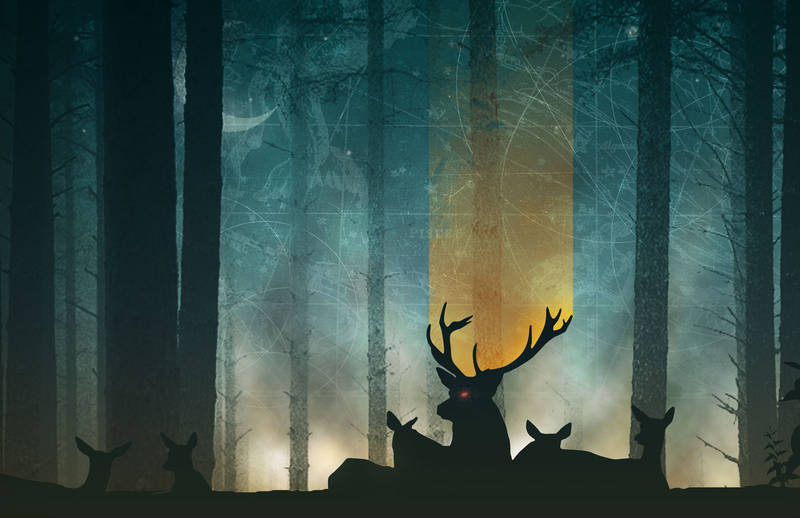 Watch
Sometimes if you wander off into the forest. Deers will hunt you.
Deers that can suck the energy out of the night sky and shoot lasers out of their eyes with amazing precision and destructive power.

The hunted has become the AWESOME.

If you mix up the letters in antlers you get Art Lens or La Stern.

That is amazing - its just deer and a forest, but you really get a feeling of comic menace, which is an almost impossible combination to achieve.
Good Show old boy!
Reply

this is tight.. i really like the celestial chart sorta background.
Reply

thanks, i was going for when the animals take over shit again. And i was running in the woods once, it got dark out and i saw some scary ass deer giving me the ice grill
Reply

Reply

fantastic !! i like the background sky

Reply

thank you very much! its old star charts and some circles i drew
Reply

this is awesome. that yellow mixed with the red eye, really make it pop. great job!
Reply