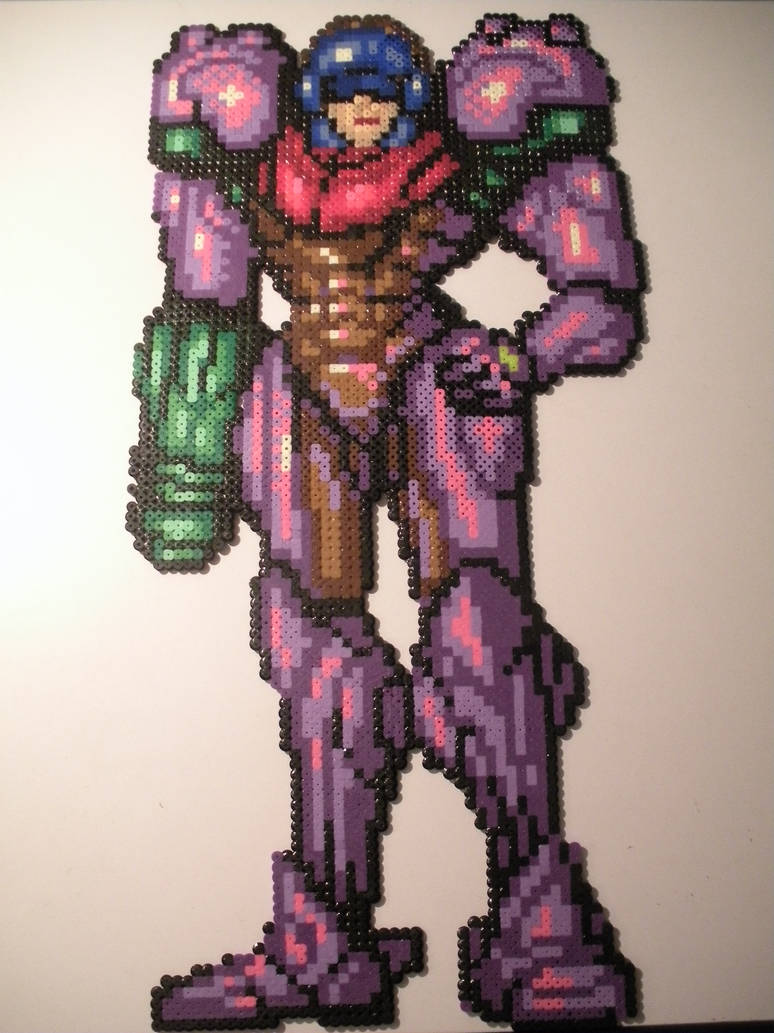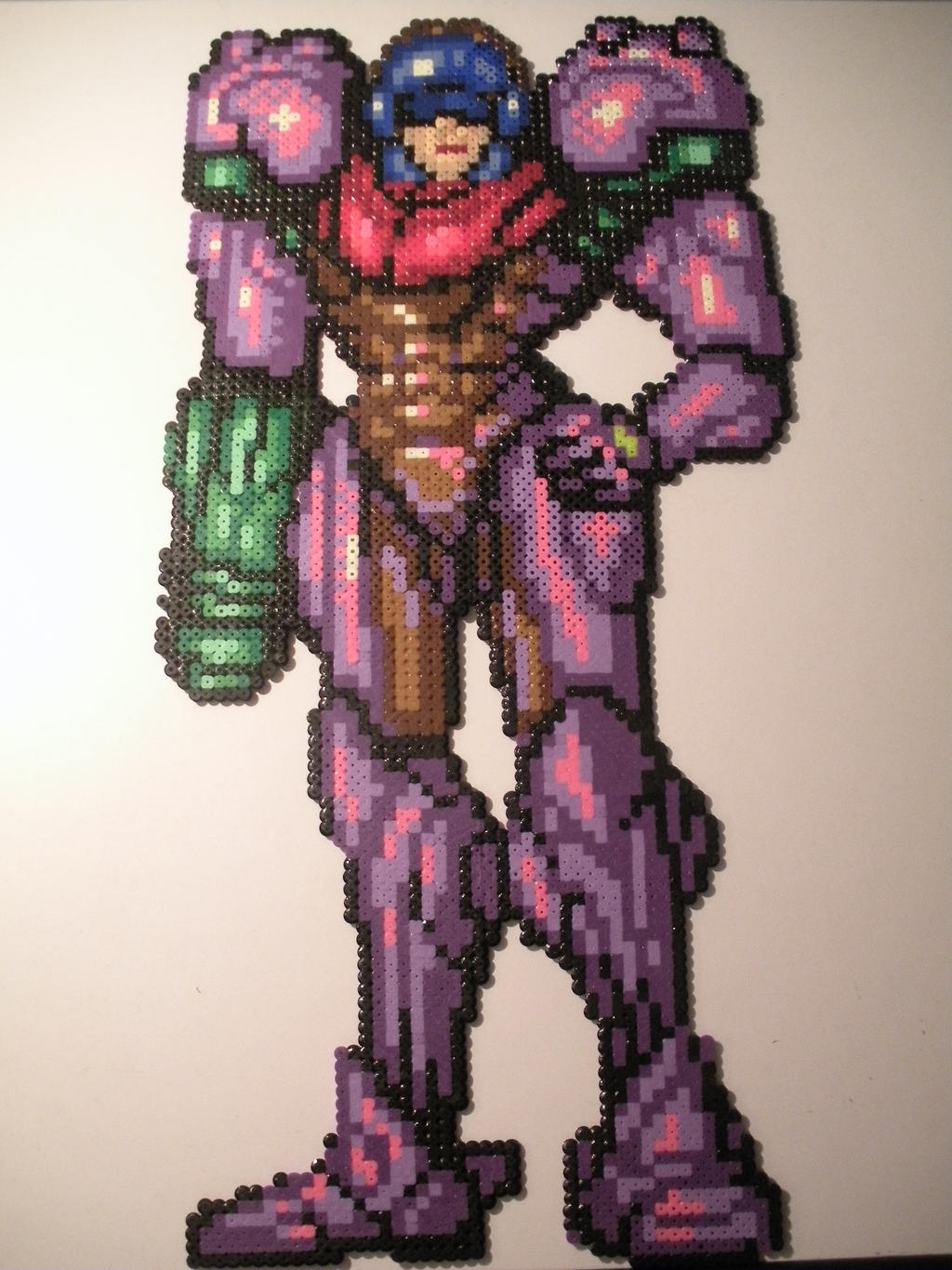 Watch
Samus Aran -- Super Metroid

looks like someone dident collet any items...XD great job
Reply

This is pretty damn awesome. How big are those boards?
Reply

And thank you!

Reply

So that's just about 2 feet. I thought it might have been that big.
And you're welcome :3
Reply

Reply

Reply

Reply

Damn! What is she, 3 or four boards tall? Everything looks great, but the green looks especially good for some reason. I can't imagine how long this took to iron!
Reply

Yep, you're right on the money. Almost exactly 4 boards tall and 2 wide.

Really? Thanks! That was the one part I was having doubts about because I used an ultra dark green that almost looks black in there.

The ironing job didn't take long actually. These sprites that are no wider than 2 boards make it a breeze to iron out. It's when things start getting real big surface areas and stuff that's 3+ wide. Stuff that I have to move my iron around like a madman lol.
Reply