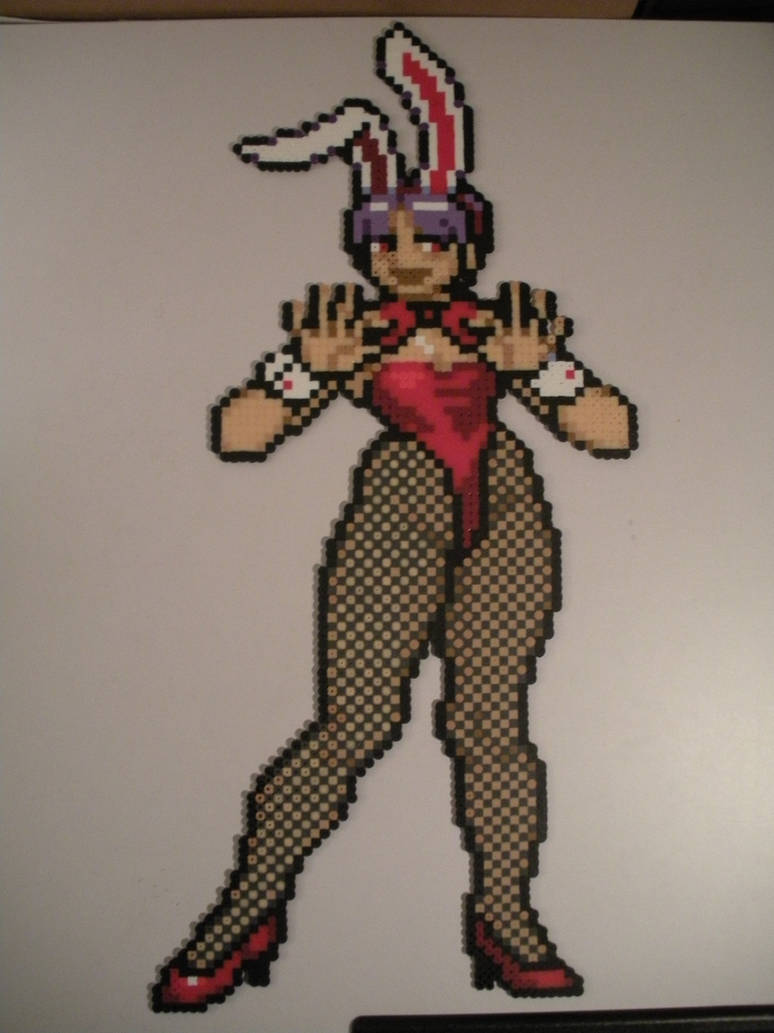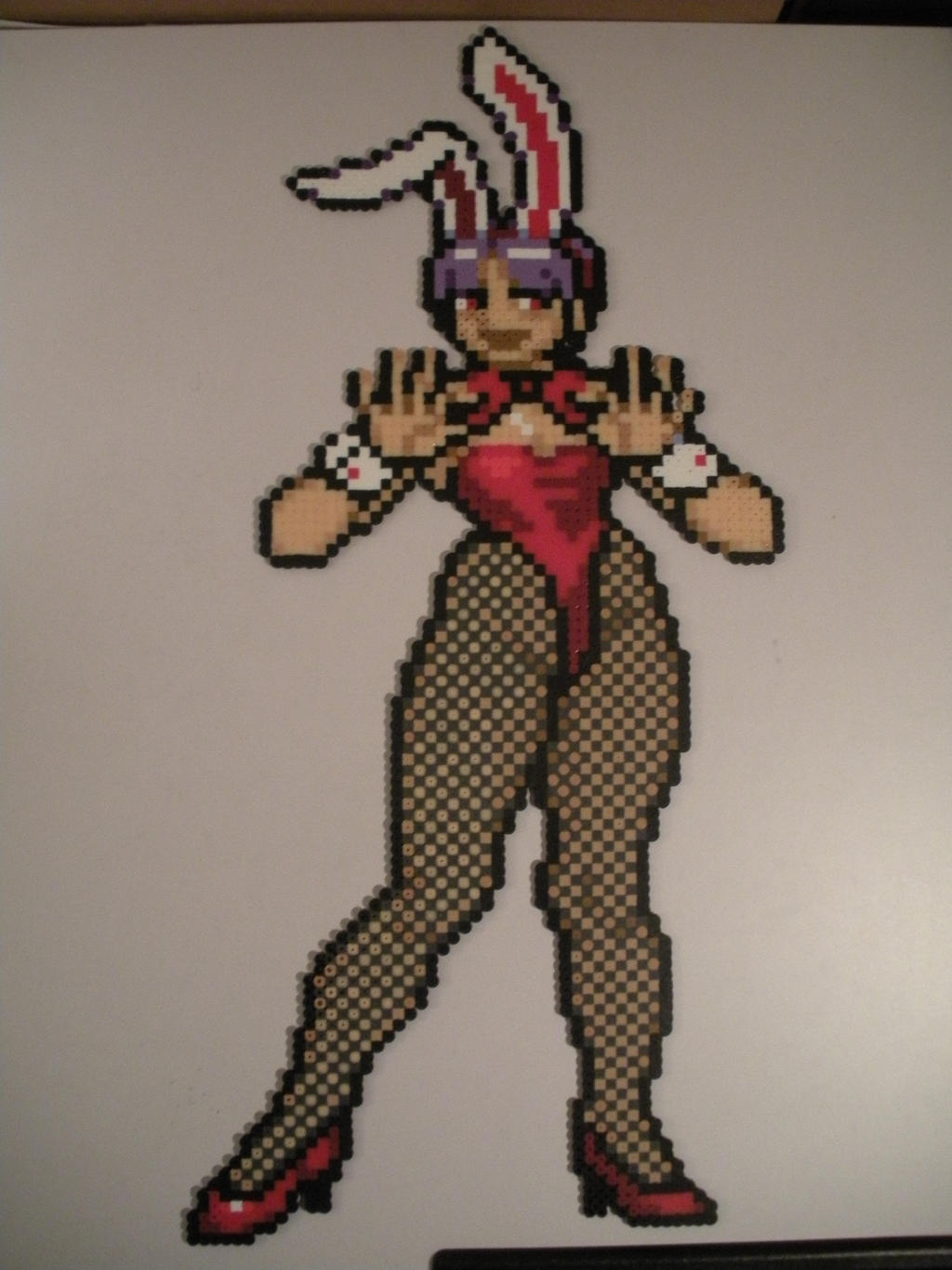 Watch
It's SHOWTIME!

I had a real fun time making this one. The fish netting looks deceptively challenging, but really wasn't hard at all. I'm completely out of flesh-tone beads now though! D:

This is without a doubt the best piece of work I've ever done. It came out nearly perfect with only a small number of beads that didn't completely close. I think I can safely say I finally have my ironing technique honed.

Thats awesome, the fishnet look is amazing
Reply

Can I have permission to pixelate her?
Reply

First off, thank you for the fave

Um...not quite sure what you're asking for really. The imagine I referenced when making her was a pixelated sprite already.
Reply

You're welcome.

Is it? Well, I was thinking of making her into some sort of avatar, perhaps with her full body to the side. She probably won't fit in a 50x50 pixel space.
Reply

Great job but Im partial to rabbits..hop hop !
Reply

great job.. but Im partial to rabbits.. hop hop!
Reply

Reply

Wow. I love your bead art.
Reply

I like this, even if I don't care for the character. You really have some skill there, my friend. I'm afraid to approach projects so big yet.

Reply

Oh thanks! I really appreciate that!

This one was deceptively easier because of the thinness. I was able to keep my iron on entire sections like each leg at a time making the whole process SO less stressful.

You'll get there! It just takes time. I started off doing 1 and 2 boards for awhile then one day decided to get crazy and did the 9 board one hanging on my wall lol
Reply

Well, the biggest I've done took four boards, but it didn't fill the whole things up. I have limited space, and with kids, I'm afraid to do anything really big. My husband thinks my four board projects are big enough!
Reply