Hi,
I'm Entwinedbliss, I've been allowed the honor of coming up with these questions for an interview. I am a self taught traditional abstract artist. I will be just as pleased to see the answers to these questions as anyone else will be. I hope that people get some interesting information from this interview of azazel-is-burning. I really appreciate him/her taking their time to do this for us.**********#1. How old were you, when you
started creating traditional artisan
crafts?
I am a student of fashion design and as a part of
our curriculum we had to do 3 months projects
on traditional crafts of different parts of our
country in order to apply them into our design.
So, I started pretty early working with traditional
artisan crafts. But,
Steampunk
art is pretty
recent for me. I started it about 3-4 years back.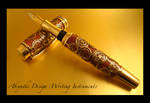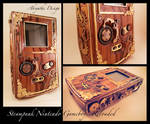 #2. What inspired you
to start doing crafts?
I always loved to create with my own hands. The
joy of giving shape to your own ideas is
unmatchable. The desire of shaping and creating
something inspired me to start crafting my own
designs.
#3. What type of materials do you use?
Such as, clothes, clay, paints, plastics,
metals and ect.?
I love to explore and try new materials all the time.
I don't let myself to be limited by choice of material.
I am always learning and acquiring new skills to
work with new materials. But mainly I work with
wood, metal, resins, paper, stones and rocks etc.
But, all the materials I use are recycled or
re-purposed. I do my best to be ecologically
responsible through
my creations
.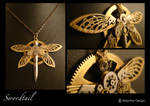 #4. Do you have a specific
place you do your crafts?
I started on my dining table, actually. It went on
like that for a long time. Now, I have a small
studio/workshop/laboratory where all the magic
happens.
#5. How long does it take
you to do a typical piece?
Depends on the piece. A piece of
jewelry
may take
anything form a few hours to a few weeks.
USB
drives
take a few days. My
Nintendo Gameboys
take a month or more.
Pens
take a couple of
weeks.
#6. Is there a specific type
of crafts you focus on?
I do not focus on a particular craft itself. Rather I
focus on the flawless execution of every craft
that I do. Even if, I am doing it only once. I
practice till I can do the best in it. It's a life-long
process of learning and practicing.
#7. When you start a piece,
what do you focus on first?
The design, that always comes first. Balance in the
design, the expression of the idea and the story
that I have in my mind. The gut feeling about the
aesthetics… All these have to fit in perfectly. The
rest are details.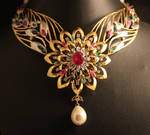 #8. What artists influenced you
when you started and what
artists influences you now?
Hundreds of artists today who are practicing
various crafts. They all influence me, guide
me, teach me and humbles me. There are
brilliant artists all over the world who are
single-mindedly devoted to their craft and
their art. The stuff they create is simply
mind-blowing. I feel lucky that I get to see
their work and strive to reach that level of
artistic brilliance.
#9. What are your aims as an artisan?
Do you want to become a professional
or do you just want to do it as a hobby?
I have been doing this as a hobby for some time.
Now, I want to be a professional. I feel that I
owe that dedication and sacrifice to my craft
and to my supporters who have consistently
and constantly encouraged me throughout. I
have to take my craft to the highest level of
execution and success. I have to push myself
the hardest no matter what it takes for the sake
of my art and craft.
#10. Are there any tutorials that you
would suggest someone to use from
dA? If not, are there tutorials from
somewhere else that you would
suggest?
Tutorials are an amazing act of generosity and
kindness on the part of the creator of such art.
We all should be thankful to those individuals
who take their time out to do it, mostly for
free. You get to learn something or the other
from each and every one of them. The trick is
to keep your eyes open and mind empty. If
you think in your mind "Oh! I know everything"
then you cant learn anything. As in the words
of
Steve Jobs
"stay hungry, stay foolish" .
So, go through every tutorial that comes your
way, learn a new way, a new trick and thank
the artists who have taught it to you by
applying it to make your work better.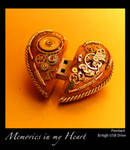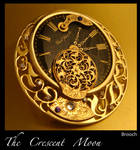 P.S. section
This section is dedicated to the artist being interviewed. It is to allow them to voice anything else about their art. That they feel wasn't covered in the questions above.**********Once again, I just want to say, I really appreciate
azazel-is-burning for taking the time to do this interview.
Thanks and take care,
Entwinedbliss