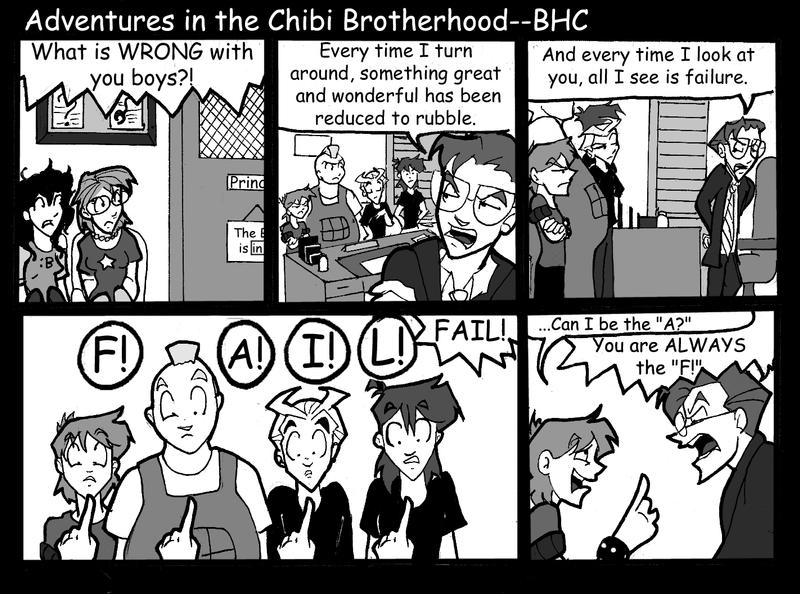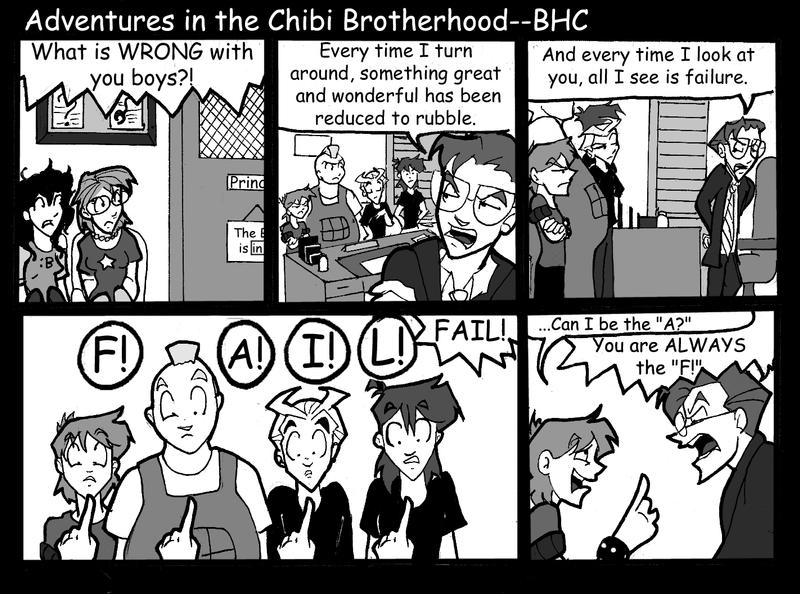 Ladies and gentlemen, boys and girls, this...is the Brotherhood Club's 100th Adventures of the Chibi Brotherhood comic!
Thanks to all your support the Brotherhood Club has finally made it 100 ACB comics. So thank you! We hope to put up an ACB every week and make our way to our next 100 comics quicker. Thanks for all the

s and comments and support.
We have two guest stars in this historic comic, the past two winners of our Fan Fiction contests
and
. Way to go ladies.
ACB by:
&
Next Comic:
[link]
Previous Comic:
[link]
First Comic:
[link]
The Brotherhood and X-Men are owned by Marvel.