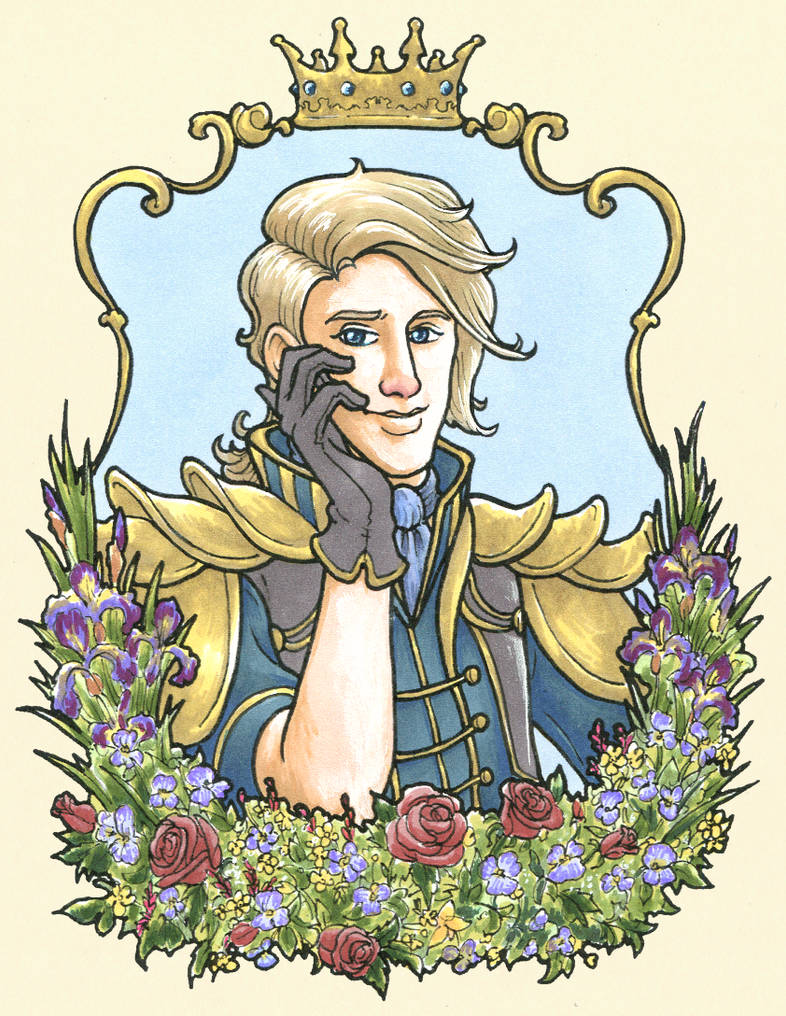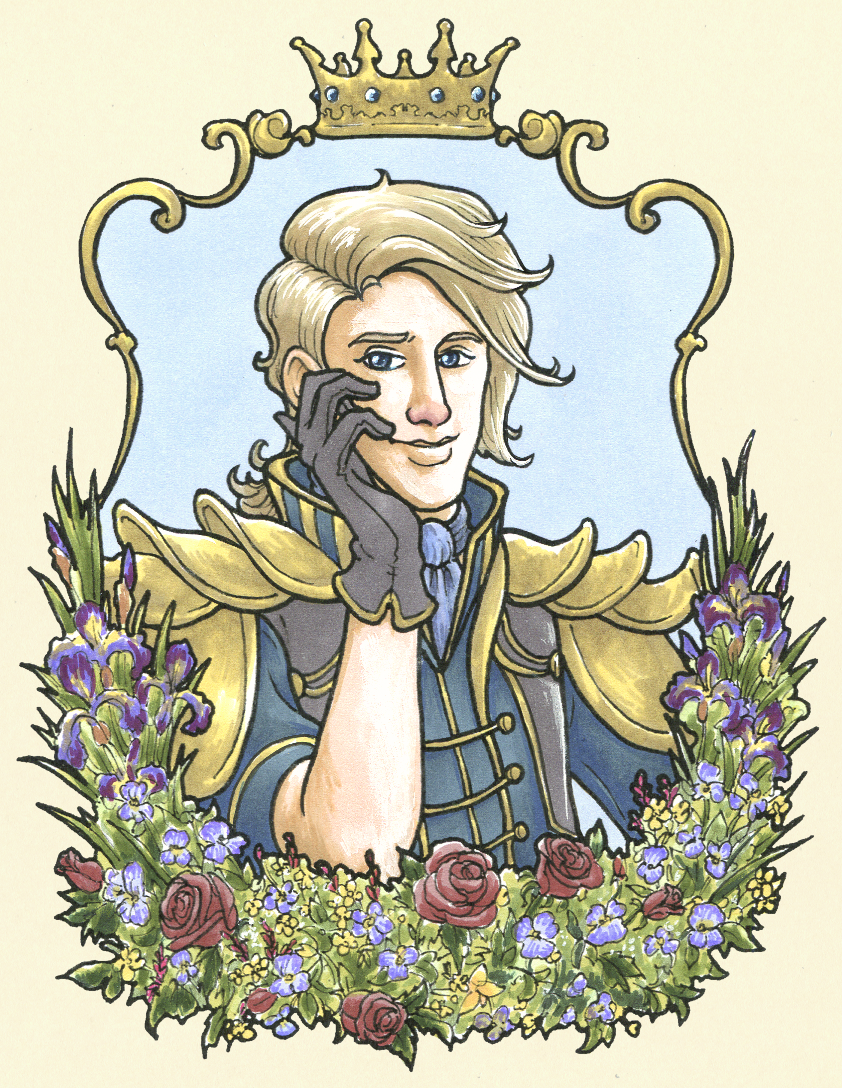 Watch
Vincent, a lovely character who belongs to the appropriately named
PosyPrince
. XD Half of my half of a trade for this gorgeous gem:
More of this character here:
I hope you like this!
All I can see are all my mistakes.


Reply

This is fantastic!
I really like the character's relaxed pose, and the detail you've put into the floral border is wonderful!
Reply

Ahahaha! he's cute stuff!
Reply

This is
awesome
, Jams! It's so cool to see Vinnie in your style! You got his details down so well, I'm so impressed ahh ;v;You drew him sooo well, it makes me want to draw him too haha uvu
The coloring is so nice, I love that your palette matches well with anything ! And the border is just AMAZING--you didn't even have to do it, but you did and I love it, it's so elaborate and I can't stop looking at the details. the crown at the top is just

and the flowers are so well painted, there are so many different kinds, too! I just really love this and how much time you put into it, thank you so much Jams!
Reply

I'm so glad you like it!

I tried hard to match the details to your works, though as you can see I couldn't quite figure out those awesome pauldrons, so I hope you don't mind that.

I had a lot of fun with the border, so I am very glad that pleases you!

And with royalty, I couldn't resist a crown.

Hope to get to the second one in the next two weeks. Sorry I'm so slow!

Reply

Ahh, don't worry, the pauldrons are really weird haha, I think they're supposed to be like flower petals, which you did an excellent job of interpreting!

all of your works are so beautiful and I'm so honored to be able to get this trade with you. Don't worry about the second part, please attend to what you need to first! No rush

Thanks again!
Reply

Reply

Reply

Reply