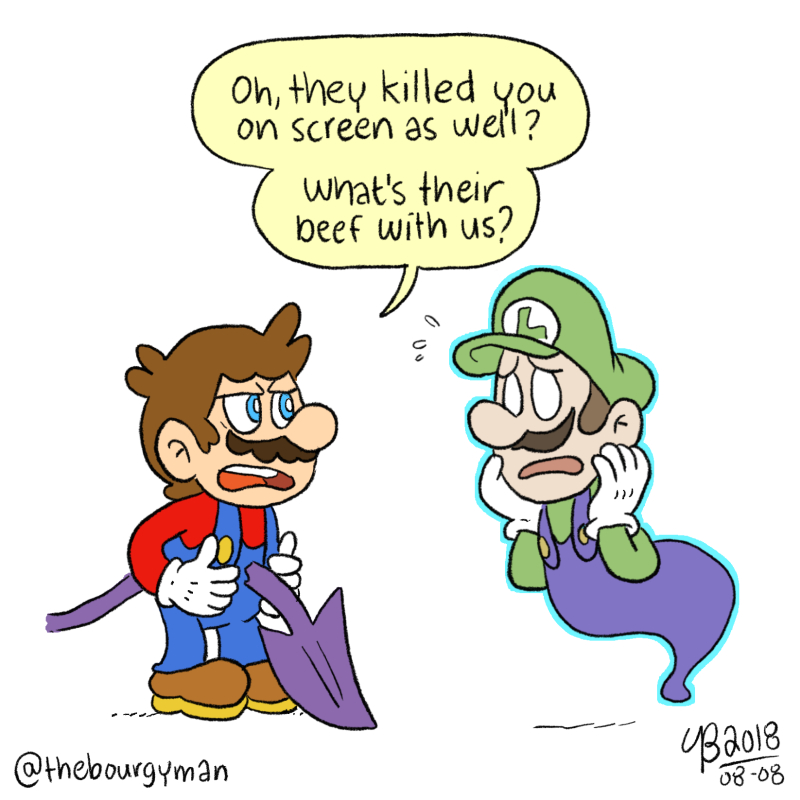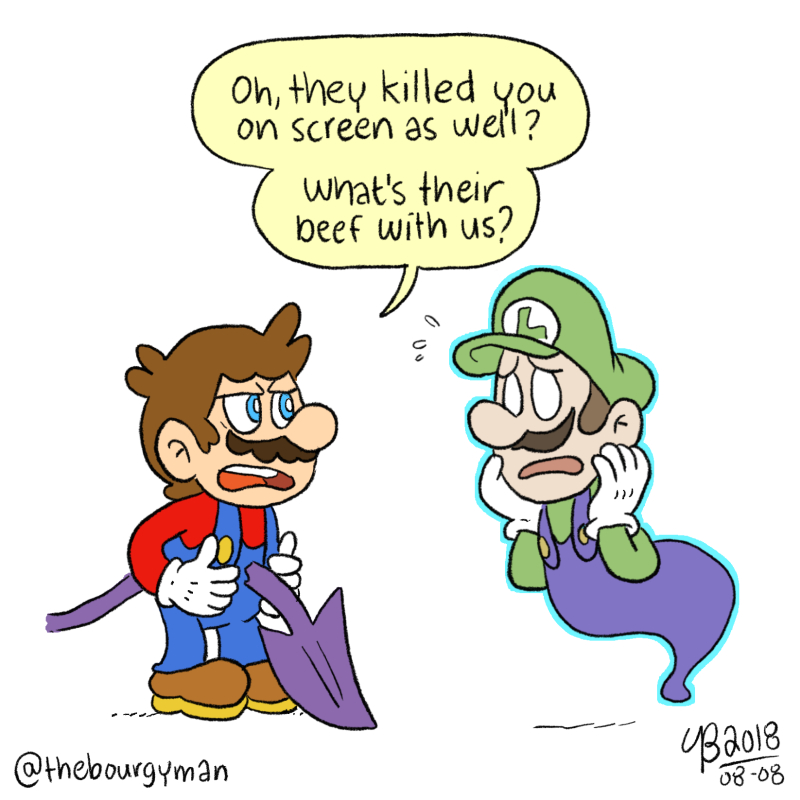 Watch
Originally posted on Twitter, figured I'd post it here as well.
So yeah, a
fter that last Smash Bros. Ultimate Nintendo direct (which you can find here and should definitely watch as soon as you can), the only negative thing I can say is: JUSTICE TO THE BROTHERS!!

(P.S.: before someone points it out, I know the meaning of fratricide... and I know Mario was impaled in the head, no need to mention it a few hundred times thank you very much).


Find me on
Facebook
,
Tumblr
,
Twitter
and
Instagram
!